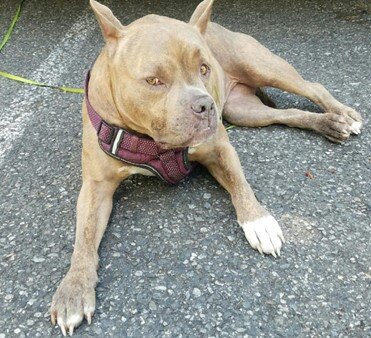 Tawny has been living in her car for 6 months in Everett, Washington. She only receives food stamps. She heard about Feeding Pets of the Homeless from looking on the internet for an organization that could help her with her dog.
Skittles is a 5-year-old female Pit Bull who was having discharge from her ears for about a month before Feeding Pets of the Homeless was contacted. Skittles is spayed. Our case manager received homeless verification by way of Washington State Department of Social and Health Services. We arragned at appointment at one of our 1,400 active veterinary hospitals.
After the examination, the veterinarian recommended that Skittles receive her DHLPP vaccine, an updated Rabies vaccine, medicated ointment for Skittles ears, flea prevention. The veterinarian cleaned Skittles ears and plucked hair.
We supplied financial assistance of $304 for Skittles for those approved procedures. She is doing well and is thriving.
~~~~~~~
A few weeks ago I attended a memorial service in San Jose, California. I was saddened by the number of homeless encampments that lined the freeways and expressways. Some specialists estimate that 10,000 people are experiencing homelessness in Santa Clara County.
Feeding Pets of the Homeless treated over 45 pets in Santa Clara County last year and have treated another 38 pets this year. Word of mouth in the camps is how most find us when their pet is injured or ill.
Seeing firsthand the encampments in one of the largest and wealthiest cities in America makes our mission vital. We can't solve the homeless problem but with your support we can help the pets with pet food and emergency veterinary care.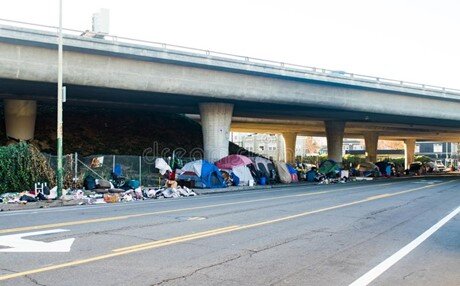 Links: