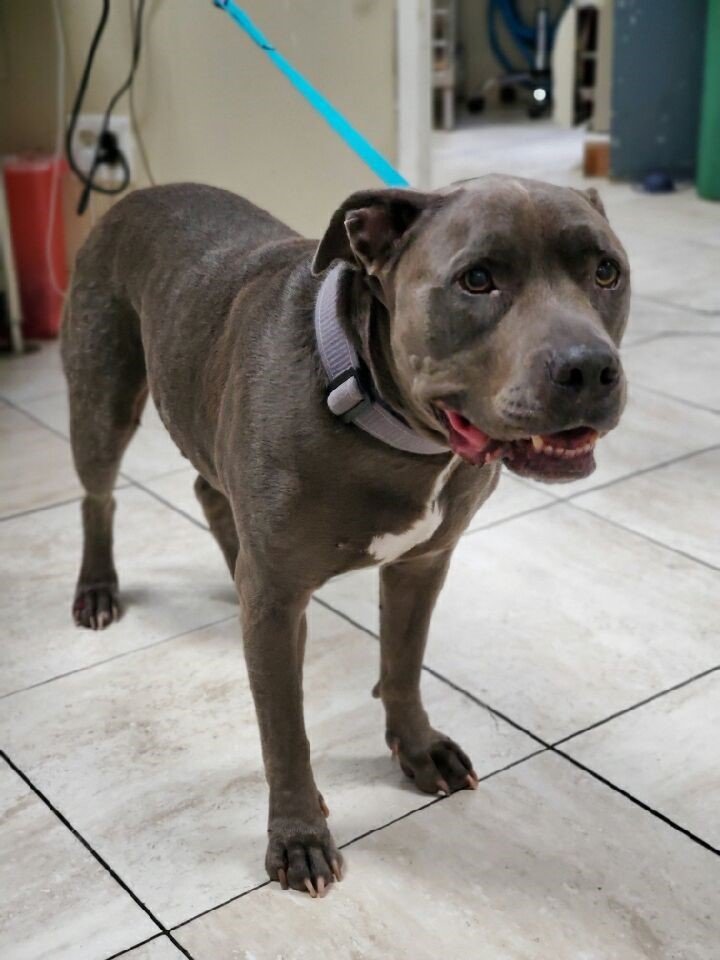 This is Hunter; he belongs to a homeless woman that has lived in her car in San Diego, CA for the last three years. Hunter is a neutered 12 year old male. She gets food for her and Hunter at food banks in the area. Many homeless women have dogs like Hunter as protection. The streets and even living in a car can be dangerous.
Feeding Pets of the Homeless provided treatment for Hunter in 2020 and again in 2021. Treatment for digesting a chicken bone and plastic. Then in August this year, a severe skin infection along with lesion and an infection on the scrotal area. Treatment costs of $1,013 were paid directly to the hospital, money that his owner did not have.
Since the start of the Pandemic, Feeding Pets of the Homeless, as well as other nonprofits, have experienced many unforeseen changes for which we have done our very best to adapt.
We have seen a significant growth in people seeking veterinary care for their pets, people seeking pet food, people seeking a homeless shelter that will allow pets. Adding to the problem is veterinary hospitals are finding their schedules booked out for weeks to months at a time. Most emergency hospitals have an average wait time of 4-8 hours and some having to turn patients away. They are experiencing a shortage of staff like many other businesses.
Like our veterinary colleagues, giving all our compassion day in and day out only to see some cases not have a favorable conclusion, or having to turn away people that cannot verify they are homeless can be draining. Enduring those frustrations for the callers as well as my staff is stressful.
Cold weather will increase callers asking about a homeless or a warming shelter that will allow their pets. Added to that, natural disasters and with evictions on the horizon, we are worried we will not be able to keep up and many pets owned by the homeless will go without treatment for an illness or an injury.
At Feeding Pets of the Homeless, we have had to add an answering service to take the large amount of calls we receive 24/7.
We appreciate your continued support.
Links: