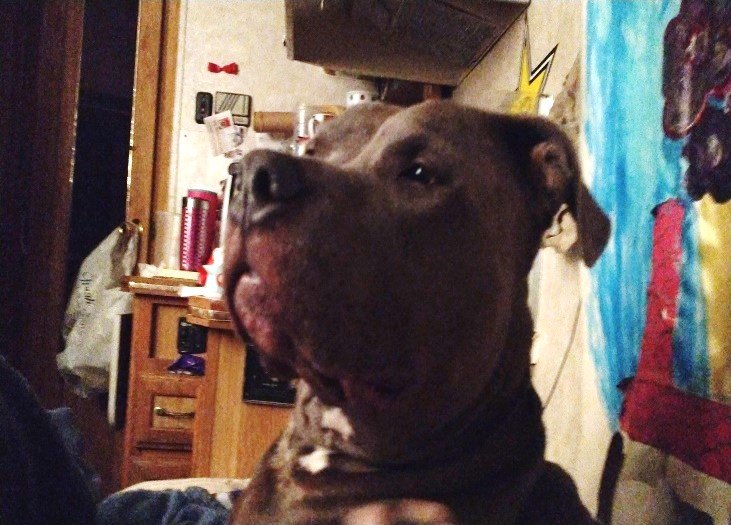 According to the National Alliance to End Homelessness there are over 37,252 veterans experiencing homelessness on a single night in January 2020. What you may not know is that nearly a quarter of them have pets, or more accurately, companions, friends, protectors and providers of unconditional love.
In a 2019 report by the VA, approximately 17 U.S. veterans commit suicide every day as PTSD and other mental illnesses, disease and harsh conditions take their toll. The emotional nourishment these animals provide in keeping their humans comforted, is beyond calculation. The care the homeless give to their animals is astonishing, given their resources. In almost all cases of relations between a homeless person and an animal, the animal eats first. However, like the homeless veterans themselves, these pets need food, medical care and other basics, as they are susceptible to the same hunger and medical conditions that household pets are. They are not sick animals; they just need a little help to do their job.
These animals of the homeless – dogs, cats and other creatures – are noble, loyal, loving protective and committed to service, just like the veteran men and women whose problems they help heal as best they can.
That is why we have incorporated a new program called "Veteran Pet Support" for homeless veterans and veterans in the HUD-VASH program. Paying for veterinary care when their pets are injured or ill.
Bubba Davis
Bubba and his owner have been living in an RV in Southern California with no hook ups for the past five years. Ms. Davis is disabled and receives SSDI. She reached out to Feeding Pets of the Homeless for her 9-year-old neutered pit bull Bubba. Bubba had a severe ear hematoma.
An intake interview was completed and homeless verification was provided.
An exam was approved at one of our 1,140 network hospitals. Following the exam, it was determined that Bubba would need surgery to fix the ear hematoma. Surgery was completed and vaccinations were updated as well.
Feeding Pets of the Homeless contributed $2,000 towards Bubbas care and a discount of $ 1,418 was given to cover the total cost.
Bubba's Mom called the case manager a few days after surgery and reported that he was doing wonderful in his recovery.
Since we do not receive government funding, we reply on public support to deliver ermergency veterinary services.
Feeding Pets of the Homeless (aka) Pets of the Homeless became a recognized 501 (c) (3) nonprofit organization registered with the State of Nevada in 2008. Charity Navigator rated us 100 of 100 and GuideStar rated us a "Platinum." We are registered as a charity with all States with registration requirements.
Links: