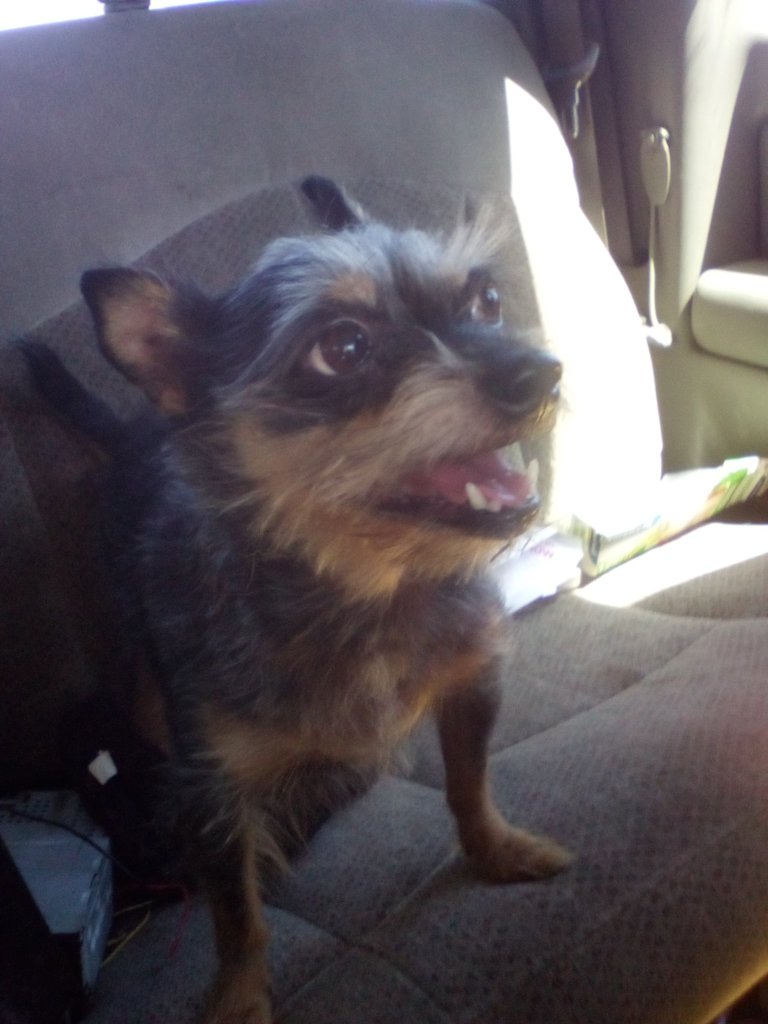 By the time a person ends up on the streets, they have cycled through their family members and friends, they have run out of cars to live in and couches to crash on, it is very hard to imagine anyone with greater need for a loyal compaion… a pet that is there for them, to give uncodintional love, comfort, strength and protection without judgement.
~~~
Ms. Obrien has been homeless living on the streets of Stockton CA for the past two years. She is elderly, disabled and receives SSI and food stamps. She does not have her own transportation and relies on her homeless friends to drive her places.
Ms. Obrien reached out to Feeding Pets of the Homeless for assistance for her 9-year-old neutered male yorkie terrier mix named Mickey. She had stated that Mickey appeared to be choking on something and coughing. An intake was completed and homeless verification was provided.
An exam was approved at one of our 1,138 hospitals. Following an exam, blood work and x-rays, it was determined, that Mickey had kennel cough. Mickey was given an injection and meds.
Feeding Pets of the Homeless provided $759 (after a $20 discount) towards Mickeys care.
~~~
Kellie is an edlerly homeless woman who has been living in her RV in Sacramento, CA for many years. She is disabled living on SSI and food stamps. She parks on streets that she feels safe. Kat has been her companion and protection for 11 years. Kat is a German Shepard Mix. Kellie called Feeding Pets of the Homeless after finding us on the internet.
Kat, her dog had been involved in a hit and run car accident. Kellie thought Kat had internal bleeding and a broken leg and suffered for three days before she reached out for help.
Feeding Pets of the Homeless approved the exam and after sedation and x-rays, the vet diagnosed several fractures. She was sent home with pain medication. He gave a referral for possible neurological issues at the follow up visit with a possibility for the need of tail amputation. We paid $703 for these visits.
Feeding Pets of the Homeless scheduled the follow up exam at another hospital that could help at a reduced cost.
At the other hospital Kat was examined, again, more x-rays and blood work were done and Kat went back to the RV with more pain medication. We also provided vaccinations and worm prevention based on the living situation, at a cost of $407. The doctor provided an estimate for the tail amputation of $1,518. The surgery was finally done and Kat is doing well.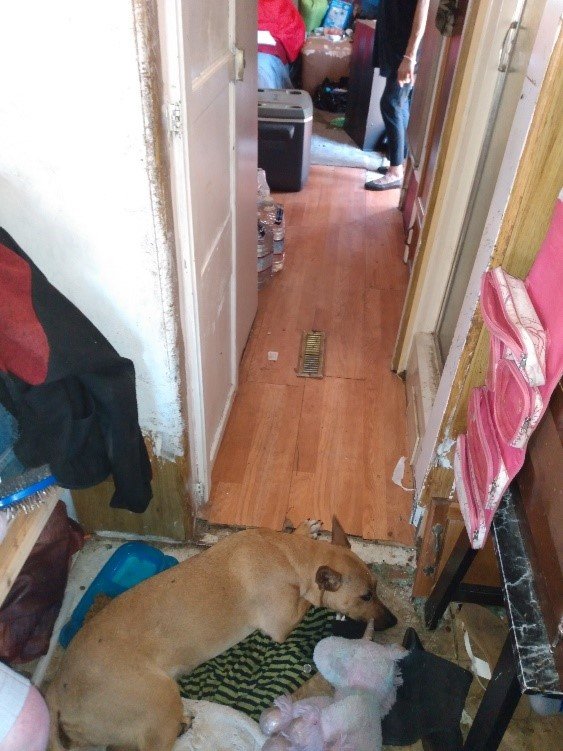 Links: