Project Report

| Nov 9, 2022
Flood Impact Report- your support in action!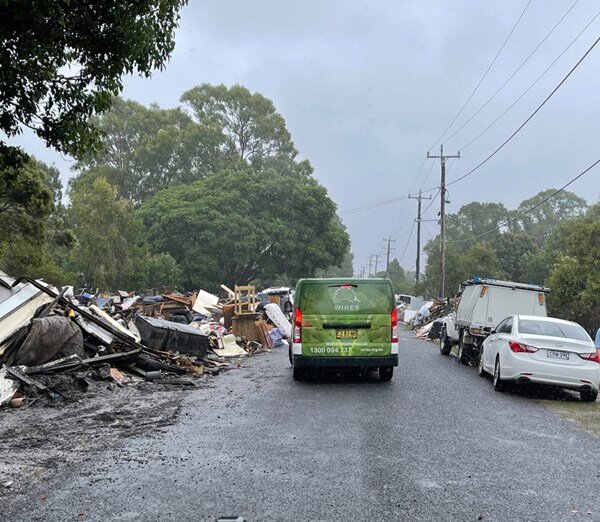 Following Australia's devastating flood crisis which continues to cause devastation across vast areas, here is a summary of the Disaster Response and Recovery we deployed.
Preparation and Initial Relief
Within days of the initial floods in March 2022, WIRES had contacted all of our Wildlife Carers across flood impacted areas and 20 external wildlife groups.
Over a six-week period, we assisted wildlife carers spanning two states. Many carers were overwhelmed with rescue requests, had lost equipment and wildlife food in the floods and did not have finances available to replace what they urgently needed.
Emergency Response in action
Two Emergency Responders with two fully equipped Wildlife Ambulances were deployed to the most affected regions, to assist with emergency flood recovery. In addition, two Responders each equipped with a Wildlife Ambulance assisted with flood efforts in Sydney.
Their key role was to assist with the most critical rescues, and to transport and translocate rescued native animals, taking pressure off local carers and vet clinics so they could focus on recovery.
Our Head Office Incident Management Team was activated to assist with the huge coordination of flood rescue efforts. All teams worked closely to prioritise and respond to incoming flood rescue calls.
Caring for Rescued Wildlife
We'll never know how many native animals were drowned in this ongoing flood crisis, but burrow and ground dwelling animals were particularly affected, and WIRES had record numbers of wombats in care. We also had significant numbers of waterlogged birds, and an increase in orphans across many species.
Sometimes, native animals were simply displaced through flooding and needed time to dry out, rest and recuperate.
We're committed to building the capacity of Wildlife Emergency Response and Recovery across Austraia and we thank you for all you've helped us do, and for all that we are now doing, to secure the survival of our native animals.