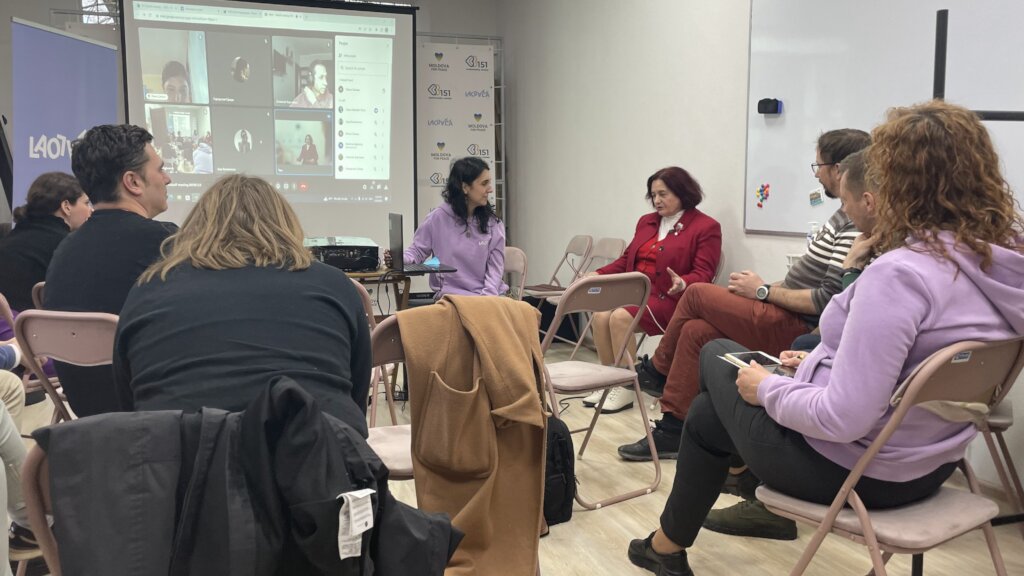 Hello. This is Nuri Park from Peace Winds Korea.
Today, I would like to share news about the "Dvor" project, a support program for the Ukrainian refugee community currently being implemented in Moldova.
This project aims to encourage the participation of Ukrainian refugees in local communities, enhance their capacity for identifying and solving local issues, and it started on March 1st. Through this project, participants are expected to gain the ability to understand their neighborhoods and local residents, recognize local problems, devise and implement appropriate solutions, and gain more confidence in interacting with the local community.
According to the report prepared in early May, out of the 16 participating refugees, 5 of them conducted local research in their respective areas. Additionally, the participants planned to establish a Homeowners' Association and had the first educational session related to it, where they had discussions with experts. They also prepared other educational sessions on different topics and organized sessions to address difficulties encountered during field surveys.
The next report will include the results of the participants' research, the proposed community project ideas, the support provided for such processes, and capacity-building activities for the Homeowners' Association.
We kindly request your attention and interest in the Dvor project, which aims to assist the adaptation of Ukrainian refugees to local communities.
Best regards,
Nuri Park.

The photo shows a participant meeting held on March 38th.