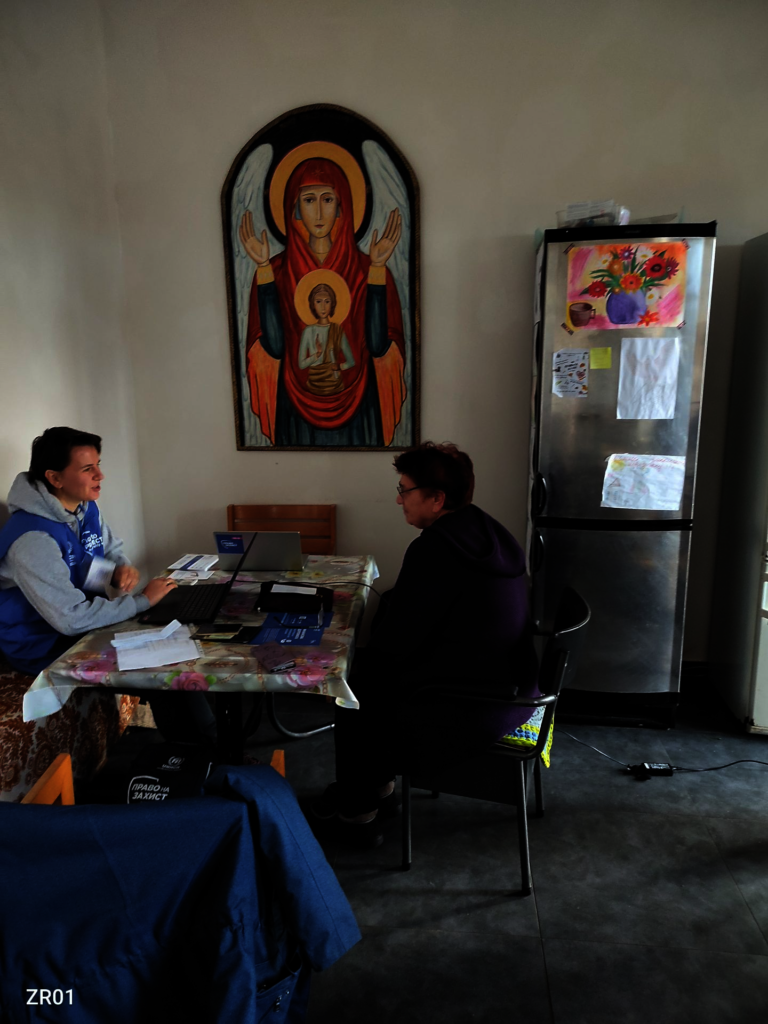 This is Nuri Park from Peace Winds Korea.
I'd like to share a story in the Ukranian refugee center supported by Paece Winds with our invaluable donors.
As the Ukrainian war has continued for more than a year, psychological therapy for Ukrainian people has become an important issue. According to one research company, 7% of Ukrainians experience mental stress and anxiety. In addition, at the end of last year, the Ukrainian First Lady announced the start of a "government program for mental health and psychological support," stating that Ukrainian national mental health management is urgently needed.
In this situation, Peace Winds is dedicated to treating refugees and local people, partnering with R2P (Right to Protection), a Ukrainian NGO.
The R2P Mobile Team
The R2P mobile team consists of lawyers, psychotherapists, coordinators, and visits shelters and homes where domestic refugees are located. They conduct therapeutic conversations, counseling, and more. However, in Ukraine, it is difficult to encourage people to receive counseling, as they are often considered people who receive counseling as "weak people" Therefore, they organize gatherings of 10-20 people to share similar experiences and connect them to individual counseling. They also deliver support supplies to people "outside shelters" who have difficulty receiving timely assistance.
Refugees often struggle with different languages and cultures because they suddenly were displaced to different areas. Children may show problem behavior or increase sibling conflicts. Additionally, refugees who have left their families behind due to health problems in the war zone worry about them. Psychological therapy is not only necessary for refugees but also for local residents who live in refugee areas. Even though they did not experience the bombing directly, they often have lost loved ones such as family or relatives, making it difficult to accept the situation of living with refugees.
If the war continues, the psychological burden on refugees and local residents is expected to increase. Peace Winds are planning to provide continuous psychological therapy in cooperation with R2P in refugee areas.
Peace Winds will continue to work to help Ukrainian refugees return to normal life.
Thank you for your ongoing interest and support.


Best regards,
Nuri Park, Peace Winds Korea.