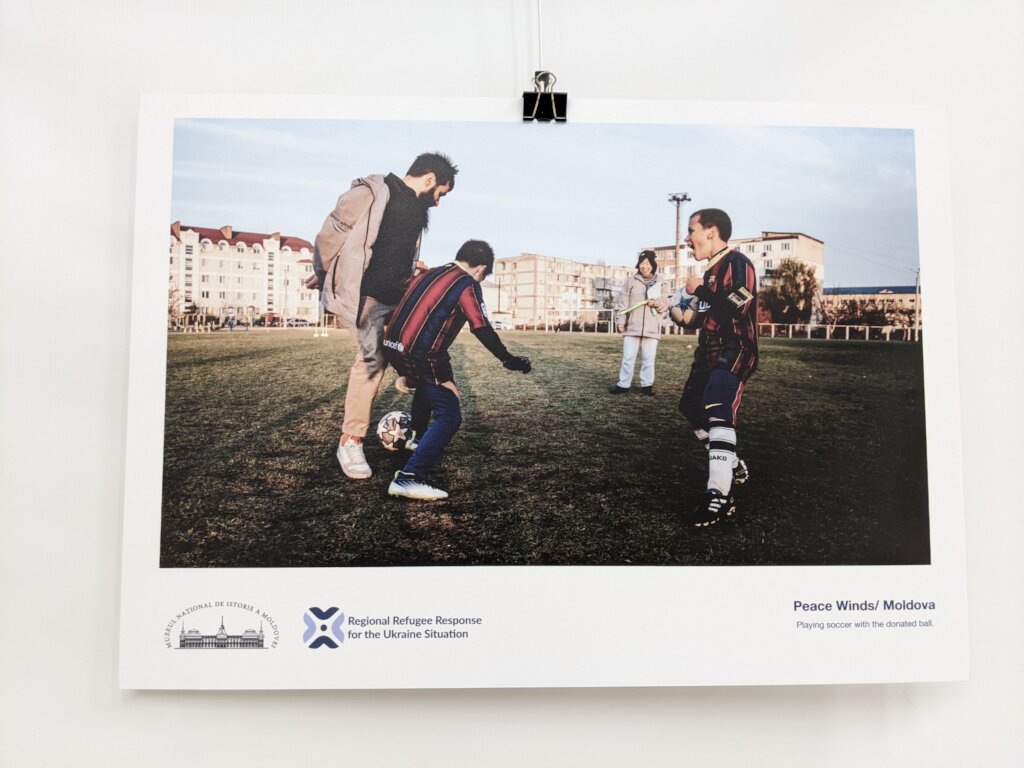 Capturing the moment of solidarity in Moldova, "Together We Thrive: A Year of Solidarity in Moldova" exhibition
Dear donors,
This is Dinora from Peace Winds Korea. The weather is getting warm, and I have some good news to share!
The exhibition "Together We Thrive: A Year of Solidarity in Moldova" is currently taking place at the National Museum of History of Moldova, starting from March 3 and lasting for approximately two weeks. The exhibition commemorates Moldova's support for Ukrainian refugees. For those who cannot attend in person, Mr. Doi, a staff member of Peacewinds Moldova, sended a picture of the exhibition.
This exhibition presented a total of 18 photos of what Moldova and the international community have done over the past year to support Ukrainian refugees. From the beginning of the Ukraine crisis, Moldova opened its hearts and doors to refugees, welcomed them seeking help and protection, and cooperated with the international community to provide generous support. Currently, Moldova hosts more than 100,000 refugees. Peace Winds Korea signed an MOU with Chisinau City, has distributed necessary supplies to about 30,000 households, and is operating the Patria Rukoil Refugee Center, where about 100 refugees safely stay.
The photos on display show the solidarity and efforts of Moldovan volunteers, the international community and aid workers for the Ukrainian people. Among them, two pictures of Peace Winds are also exhibited. These are photos taken at the site of a children's education program conducted in cooperation with Peace Winds Japan:)
On behalf of Peace Winds and the refugees staying in our shelter, we want to express our sincere gratitude for your generous support during this difficult time. It has been one year since the war in Ukraine began, and the refugees have been living in our shelter for the same amount of time. Without your help, we would not have been able to provide the necessary assistance and resources to those in need. Thank you once again for your kindness and compassion.