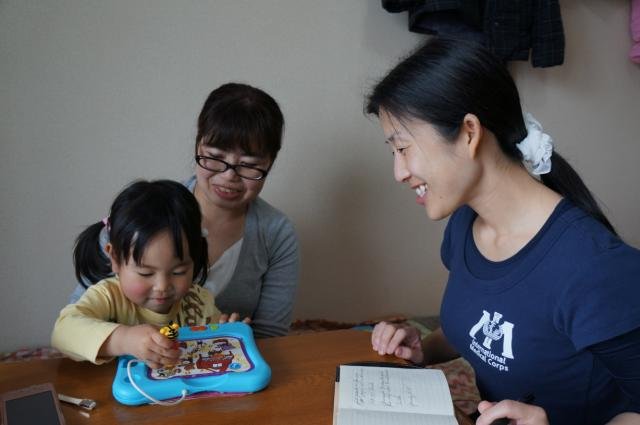 We are only $24,307 away from reaching our campaign goal of $185,000! And thanks to an exciting campaign through Global Giving, this is our chance to reach it.
Between November 1 and 15, Global Giving will match your donations to our Japan projects dollar for dollar. If you donate $50, it becomes $100. If you donate $250, it becomes $500. You get the picture. Here's why it matters:
As you well know, International Medical Corps was on the ground 48 hours after Japan's tsunami and earthquake. We delivered essential items and health services to thousands of displaced families and evacuees—everything from food to household items to heaters and stoves for the cold winter months. And we stayed—because healing hearts and minds doesn't happen overnight.
In the past several months, International Medical Corps has focused on addressing the trauma of Japanese citizens by providing vital mental health services and training local health providers. For example, we trained 86 staff members of the Tokyo English Life Line and 93 other frontline workers in psychological first aid and held 8 workshops for 300 parents and teachers on how to create a supportive environment for children.
International Medical Corps has also created several safe community spaces and forged long-term partnerships with local NGOs to link evacuees with critically-needed social services and support networks. For example, we run a daycare facility, in partnership with the International Volunteer Center of Yamagata, for the children of Fukushima evacuees and maintain several community spaces where all persons affected by the disaster can interact with one another and obtain essential information regarding relevant services.
Through these efforts and many more, we are helping to bring host and evacuee communities together to engage in community-building activities and support each other through Japan's rebuilding process.
But we need your help to keep going.
Making a donation between November 1 and November 15 doubles your impact and ensures that International Medical Corps can continue to provide critical services to the Japanese people.
This means that we can reach our goal and, together, we can help heal Japan.
So make your donation today to make your donation count twice!
The three main areas of Tohoku that were affected by the March 2011 earthquake/tsunami include Iwate, Miyagi, and Fukushima, where the Daiichi Nuclear Power Plant was damaged and people remain evacuated from their homes. All of International Medical Corps' current projects focus on Fukushima.
Global Giving's "Tohoku Recovery Matching Campaign" will provide $100,000 in matching funds to projects that are related to earthquake and tsunami recovery activities in Tohoku, Japan. All (online ONLY) donations through Global Giving will be matched 100%, up to $1,000 per donor and $25,000 per organization. The campaign runs from 12:01am on November 1 to midnight on November 15, 2012.