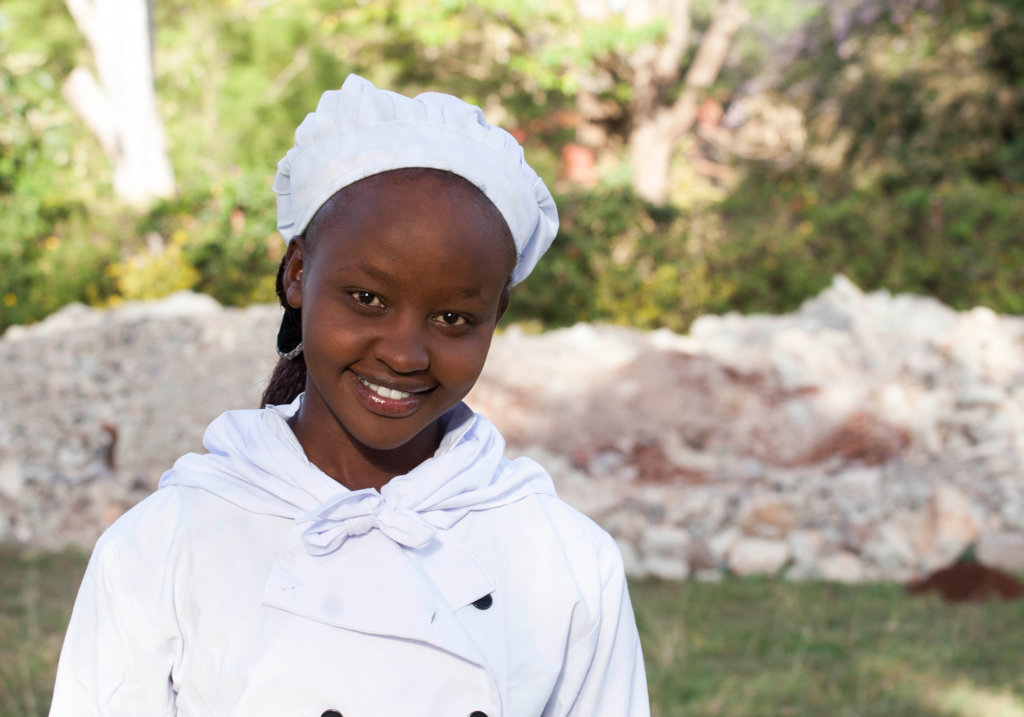 Thank you for your commitment to our work with women and girls around the world. Your support is invaluable to us, especially during this time of crisis. I would like to share Nadia's story with you, to highlight the impact you are making to women and girls by supporting WONDER Foundation.
When Nadia finished her secondary school education, she was determined to keep studying and fulfill her passion for catering. But her mother, who is a single parent from a small rural village, was not in a position to pay her school fees.
Luckily, Nadia's parish priest knew someone working at Tewa Training Centre, a local hospitality training school. The admissions team at Tewa immediately recognised that she was bright and determined, so they decided to give her a full scholarship to come study the two-year training course at the school.
Nadia has now graduated from Tewa Training Centre and dreams of starting her own business. "I plan on starting my own shop selling coconut oil and homemade coconut beauty products", she explained.
The pandemic has put her business plans on hold. Like many other young women in rural Kenya, she is finding life harder than before. The COVID-19 pandemic has made the situation in Kenya increasingly difficult- the country is in lockdown and the tourism industry (one of the main employers in Kilifi) has come to a halt.
However, because of her education at Tewa, she has been able to find work opportunities during the pandemic. "Thanks to the the entrepreneurship course at Tewa, I am able to jump on any available opportunity: cleaning, cooking or even serving", she told us.
The two-year hospitality and entrepreneurship training course at Tewa not only develops young women's hard skills but also develops their soft skills through mentoring. This means that young women like Nadia are resilient to challenges and will be a strong position once the economy picks up again after the pandemic.
Although Nadia feels stressed because she is not able to earn much money during the pandemic, she still feels positive about her future. She believes that "any young woman who is determined to study should work hard and follow her passion. In that case, she will never be disappointed come corona or any other virus".
You can support Tewa's incredible work and the young women they work with by making a donation. Donations will go towards funding scholarships, emergency assistance and online learning tools for young women like Nadia.
Thank you for your support and generosity.
Best wishes,
Camille