Project Report

| Jun 12, 2018
Ramadan, Eid al Fitr and Summer Camps - Summer in Palestine!
Hi there!
Hope the summer is going great for you so far! Karama Organization is having a full program with activities in the rooftop greenhouses project; with new participants just receiving their new little gardens and 60 other ones now enjoying already a THIRD tasteful harvest. Oh and don't forget on-going construction at Karama's center to create more space for all our activities (we can't wait to show you!). But not only that; Ramadan, the month of fasting, is also mid-way giving lots of opportunities for community iftars and other activities.
Not in the least, this Ramadan we will take part in another food distribution for the most needed refugee families! In the last days of Ramadan, we will spread packages with basic food supplies (rice, oil, pasta, beans, tuna, sugar and many other items with a long shelf-life). This will happen, like last year, in partnership with Penny Appeal from the UK! Let's stress again how grateful we are to serve our community through this great partnership.
Next up will be the Eid holidays, expected on Friday the 16th of June.
After the holiday festivities, we will soon move on to our next highlight; the summer camps! Due to Ramadan falling right at the start of this summer, we will start our first seasonal activities for the children mid-summer - but that won't spoil the fun for anybody I'm sure! We're open for any child from the camp to participate and are now waiting for kids to come and subscribe.
With the team making the first arrangements for these summer activities - what are your suggestions for a great summer camp?
Let us know - hit reply - write us on Facebook!
For the ones observing we hope you experience a blessed last week of Ramadan and enjoy a wonderful Eid with family and friends!
Sunny wishes from the whole Karama Team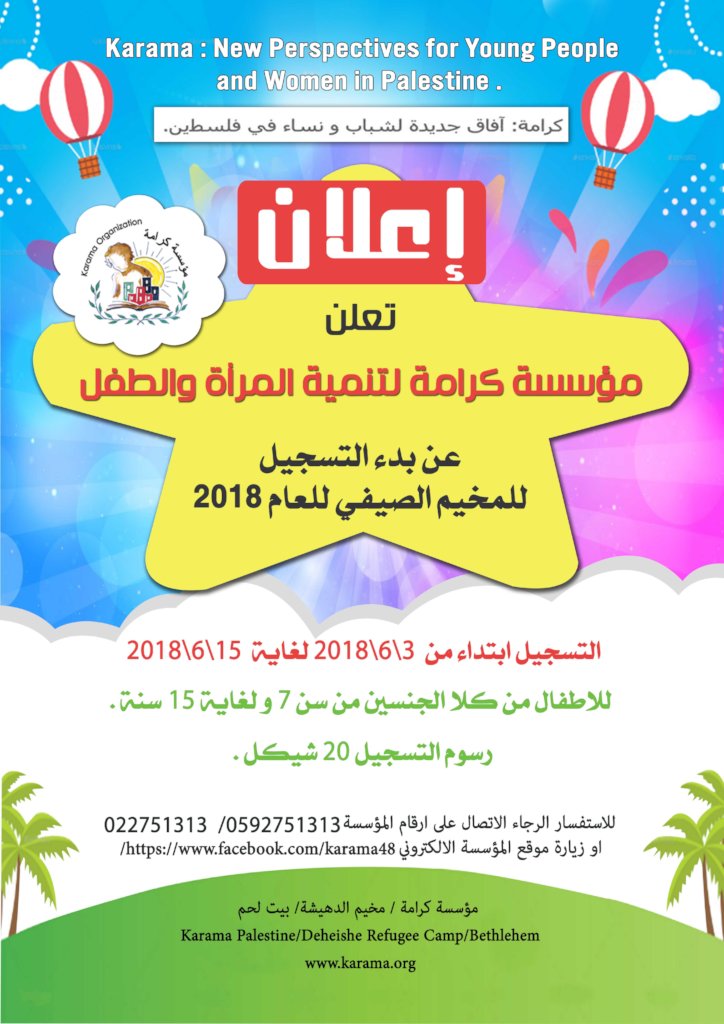 Links: