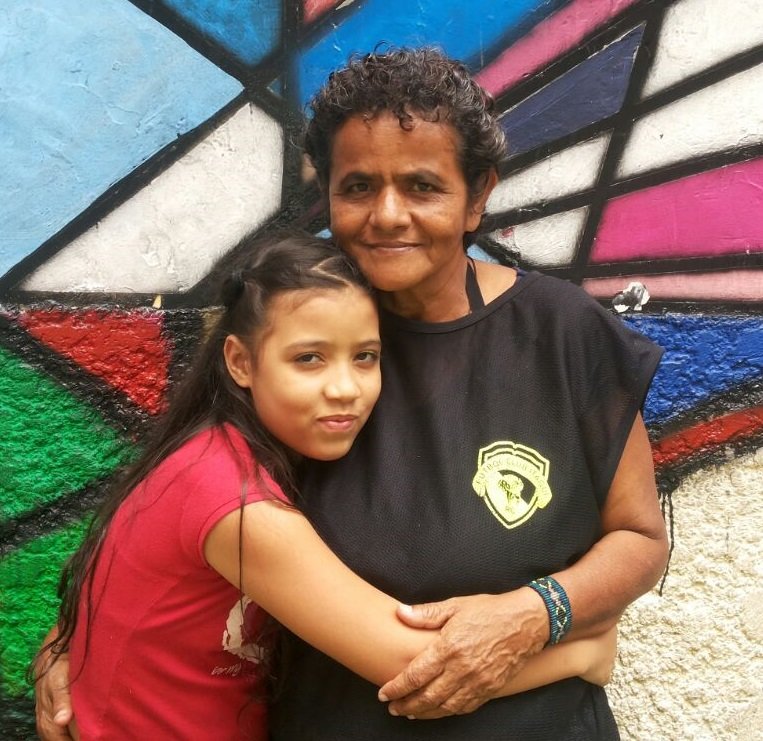 The armed conflict in Colombia and the situation in neighboring countries, has produced thousands of displaced people in recent years, women and their children, an important group, have arrived in the city of Medellín. With their rural origin, low schooling, a large offspring, these women must face new threats in the city, experiencing situations of uprooting, violence, poverty and social exclusion.
This is the case of Daniela and her mother, who had to leave their town and come to Medellin, only with their few belongings in a bag. Daniela was part of our girls attended while her mother was looking for how to get some money to survive or perform unfair or poorly paid jobs.
There are many women and girls in this situation who do not have formal or informal education or have not even finished high school, some of them are head of their home and given their unemployment situation, scarce and unstable income and / or informality They can provide for themselves, or for their children. Many of these young women have empirical experience in the kitchen and desire to scale in knowledge while they work. That is why this project seeks to empower them, generating multisensory experiences, forming them from the being, in entrepreneurship, management, costs, gastronomy and hospitality, so that they develop a career in the leading restaurants of the city and / or through their ventures scale and increase their income, impacting their families and communities.
Now Daniela has the opportunity to study, while her mother is strengthened by learning new cooking techniques, to have her own business in the future and to dream of a better life for both of them.
In the country, the environment in which one is born determines the study and career opportunities, as well as their living conditions and that of their families. Let's work together so that more women and girls can have a better future.