Project Report

| Apr 15, 2022
Children are back to School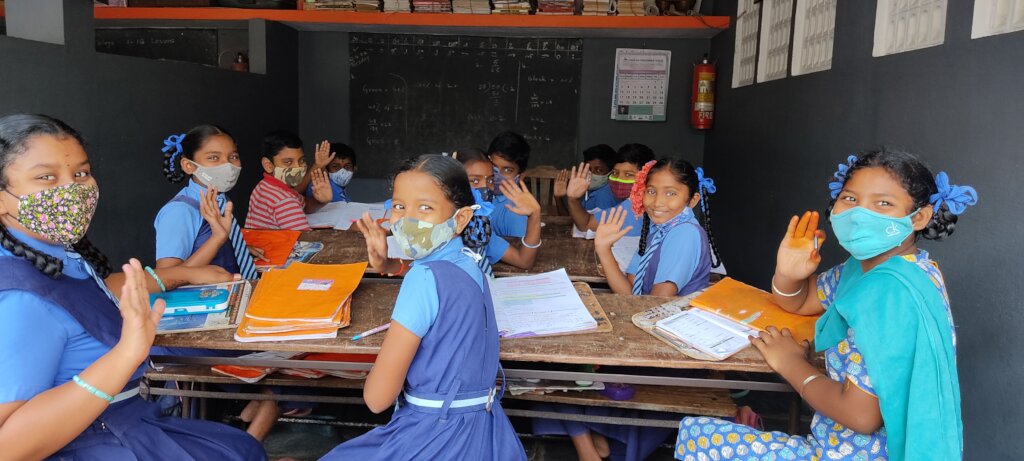 Glad to share children joy with you all, they have been started going to school, studying and preparing for examinations. It seems things are coming to normal and living with less impact of from Covid pandemic.
All these years through GlobalGiving , we have helped more than 300 children from indigenous communities. Most of them have completed their high school studies and went for junior college. Some are joined in the hostels and some are going to colleges in nearby towns. Girls are attracted to go for vocational courses ( Nursing) to earn at early stage.
Many children lives changed through the project of " Education for 300 Indigenous children in India". It is great pleasure to all the parents and this project reduced the parental burden. This project is almost completed and now more focusing on "Indigenous girl students education". It is biggest challenge and responsibility to bring change in the lives of girls particularly in rural areas of India.
The reasons for taking up new project ; Indigenous girls are facing many challenges. Even in normal times, most of the rural families don't encourage their girls to attend schools and colleges due to poverty and discrimination; parents also feel girls are burden to them. Parents are forced to decide to get their daughters married before girls reach legally eligible marriage age. This kind situation happens in almost all the rural areas in India
Girls who marry in childhood face immediate and lifelong consequences. They are more likely to experience domestic violence. Child marriage increases the risk of early and unplanned pregnancy, in turn increasing the risk of maternal complications and mortality.
They live in rural areas where there are no colleges for their higher education. Some are discontinuing their studies due lack of financial resources for their higher education. Some of the girls are studying in hostels and suffering without nutritious food, pads during menses and other basic needs. Parents are not able to afford to give pocket money to their children and children are embarrassing in their schools and colleges.
Hence requesting all the donors who has been helped and involved in the project all these years to continue their support for the education of "Indigenous Girl Students"