Project Report

| Nov 2, 2020
Shehnaz: Redemption in Education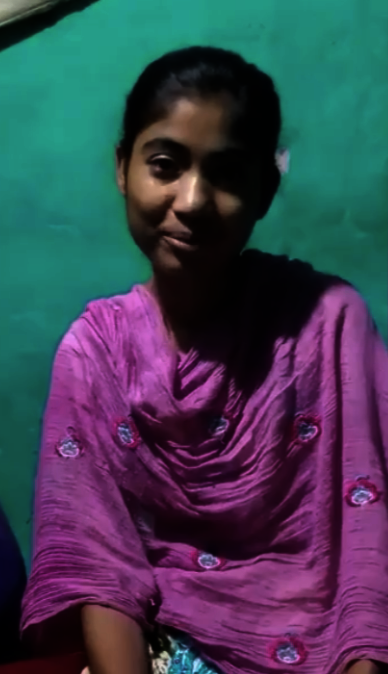 This is Shehnaz. She lives in an illegal shack in Tangra, one Kolkata's squatter ragpicker communities. Her mother is a ragpicker. But Shehnaz is studying at Victoria College in the University of Calcutta. She wants to become a teacher. Until recently it was very unusual for us to persuade families to keep their daughters in education but Shahnaz is an exception.
This is what I wrote about her in a report in January 2019
"To grow up the child of a rag picker puts you among one of the most marginalised and despised groups in society. Even within the slum where you live, you are at the back of the queue for water. In a highly stratified society you are right at the bottom. Shehnaz's mother is a ragpicker. She supports her family of six by collecting cardboard, plastic, paper and metal waste from the streets and selling in on to dealers.
Unlike many other rag pickers Shehnaz's mother wants her children to stay away from child labour and to get an education. All the children except Shehnaz's disabled 6 year old brother attend school. We admitted Shehnaz to this programme because her mother couldn't afford to pay for the additional tuition necessary for her daughter to pass her exams. Since then Shehnaz has passed her class X and is happily studying in class XI. With your support and her hard work she will pass class XII next year and have the opportunity to go into higher education."
The COVID-19 lockdown and the closure of schools in India has put girls like Shahnaz at great risk of being pushed into early marriage. So we at Tiljala SHED have been extra vigilant throughout these difficult times ensuring that Shehnaz and the other girls have continued as far as possible with their education. This has meant in many cases supplying the whole family with food rations at times when there was no work for daily labourers and even beggars and ragpickers couldn't go outside to scrape a living from the streets.
I am delighted that Shehnaz passed her class XII and is now at University - she is unique in her community . And in order to help her access her education online we will be giving her a smartphone later this week. She will be able to keep in close contact with her lecturers and her curriculum. We have also mobilised a team of volunteers who will provide technical support, mentoring and career advice – all to be delivered via Shehnaz's phone.
We still desperately need sponsors to come forward with support for more girls like Shehnaz. It is girls like her who will go on to bring positive change to her community and to help other vulnerable girls to escape a future of abuse, poverty and exploitation.
Just £30 a month can transform a life and even a community…