Project Report

| Oct 25, 2021
Keeping Girls on Track in COVID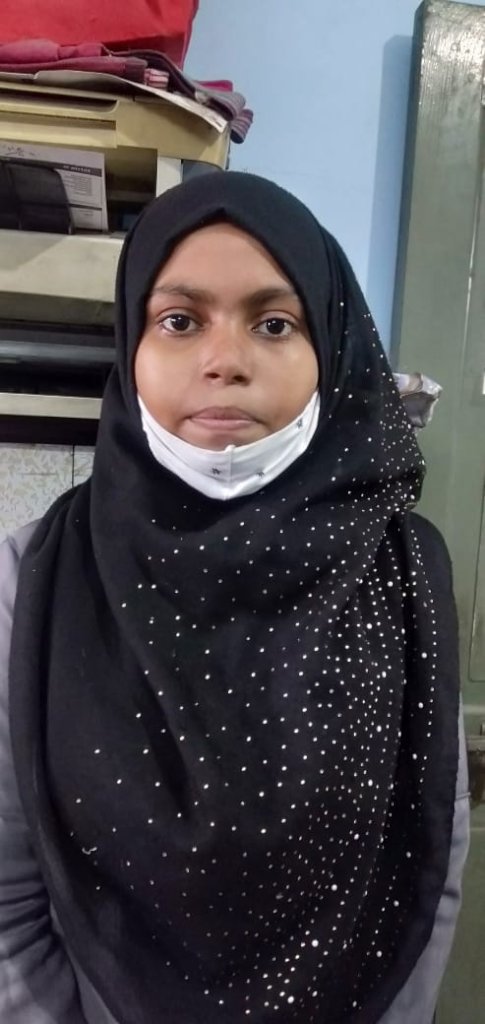 Kolkata's schools have been closed for over 12 of the last 18 months. For a girl from a poor family, like Zainab, this could have been catastrophic. Across India girls have dropped out of education and ended up in child labour or married off.
Even in the good times, just getting to school has been difficult for Zainab. She lives in a single room with her parents and 2 younger brothers. Her father drives a 3-wheeled auto-rickshaw and often comes in late at night. So it is hard for the children to get enough sleep to be ready for school in the morning. It is easy to fall behind and end up dropping out.
During lockdown, the children have had to study at home, overseen by their parents, both of whom are illiterate. Fortunately for Zainab, who is sponsored under this project, she received a smartphone which has enabled her to continue her studies online. She is a hard working and determined girl and this year she passed her class X board exam (GCSE equivalent) and graduated to class XI. She aspires to a college education.
The family has really struggled throughout the pandemic: Zainab's father couldn't work at all during the first lockdown and when he does work he earns very little as he rents the auto-rickshaw. Zainab's mother is engaged in highly exploitative piecework sticking plastic jewels on slippers. She earns around Rs50 a day (£0.50). It is to avoid this that Zainab is studying.
During the pandemic we delivered emergency food rations to all our sponsored girls' families. Shreya and Aamna, the programme co-ordinators, kept in touch with the girls and ensured that everything was done to keep the girls safe, in education and still focussed on a better future.
Thanks to all our wonderful donors and sponsors (including Jean who has sponsored Zainab for several years) for your continued support. It is absolutely priceless for these girls.
There are 18 girls on this programme, all from poor families existing on very low daily wages. Our aim is to offer these girls a better future through education. It costs about £27 a month to provide the books, stationery, uniform, shoes, fees, medical expenses, extra nutrition and the use of our very own girls' library and computer centre in the heart of their community. When it is possible we bring the girls in for fun activities, awareness sessions and counselling.