Project Report

| Sep 19, 2023
Latest news from our bush school!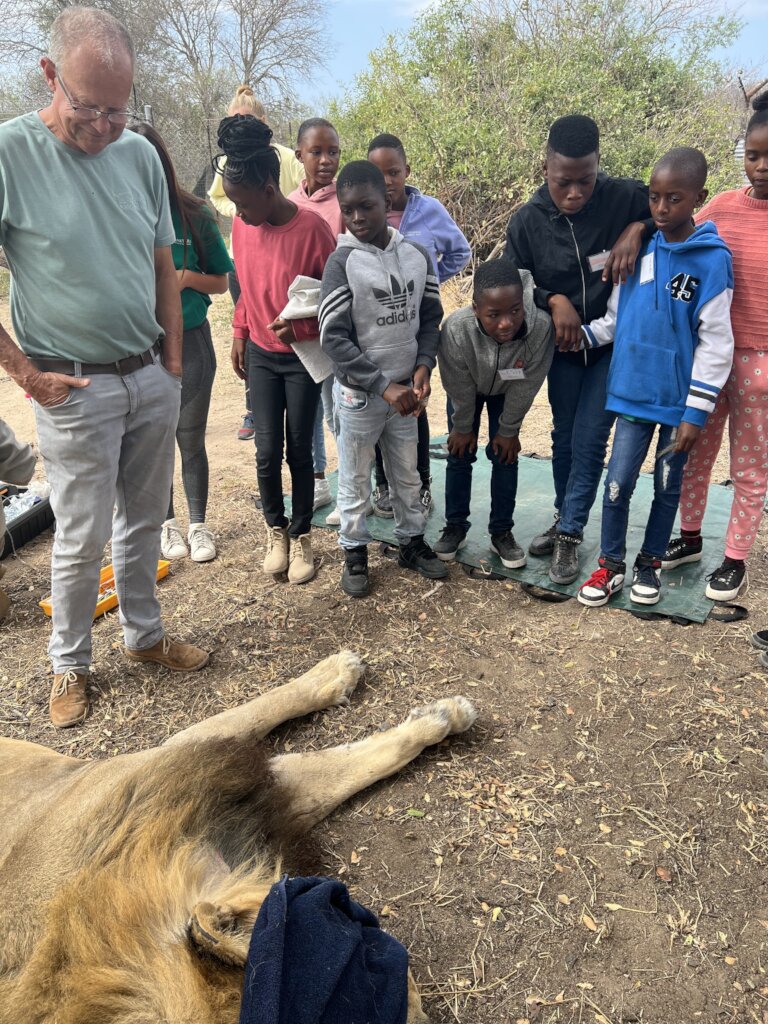 At DAKTARI Bush School and Wildlife Orphanage, our commitment to environmental education remains unwavering. Over the past few months, we've continued our mission of empowering local youth through our Education project. We are thrilled to share our journey and accomplishments with you.
Since the end of May, DAKTARI has had the privilege of hosting students from several schools, fostering a deeper connection between these young learners and the incredible wildlife and ecosystems of South Africa. Here are some of the schools we've welcomed:
DIPHUTI:
The children of DIPHUTI have been well represented since the end of May, as we have welcomed 55 children from this school! A memorable moment occurred when the last group of students witnessed a medical operation on one of our two majestic lions, Duma. We're delighted to report that Duma has fully recovered, and this unique experience left a lasting impression on the students.
MAAHLAMELE:
16 students from Maahlamele School had also the opportunity to immerse themselves in our educational programs, gaining a profound understanding of the importance of wildlife conservation and environmental stewardship. Maahlamele is a school we've only recently started working with, and it's going very well!
NARENG:
Finally, Nareng School joined our program for the first time in July. Since then, we've been able to welcome all the eighth-grade students from this school. Their enthusiasm and engagement in our activities have been truly inspiring.
During their time at DAKTARI, students from these schools have not only learned about South Africa's unique flora and fauna but have also developed essential life skills. Our program focuses on Wildlife Education, Environmental Awareness and Leadership Development.
DAKTARI is committed to empowering the next generation of conservation leaders. With your support, we will continue to educate, inspire, and empower young learners to become champions for wildlife and the environment.
Thank you for being a vital part of our journey towards a more sustainable and harmonious world.
Best regards,
The DAKTARI Team