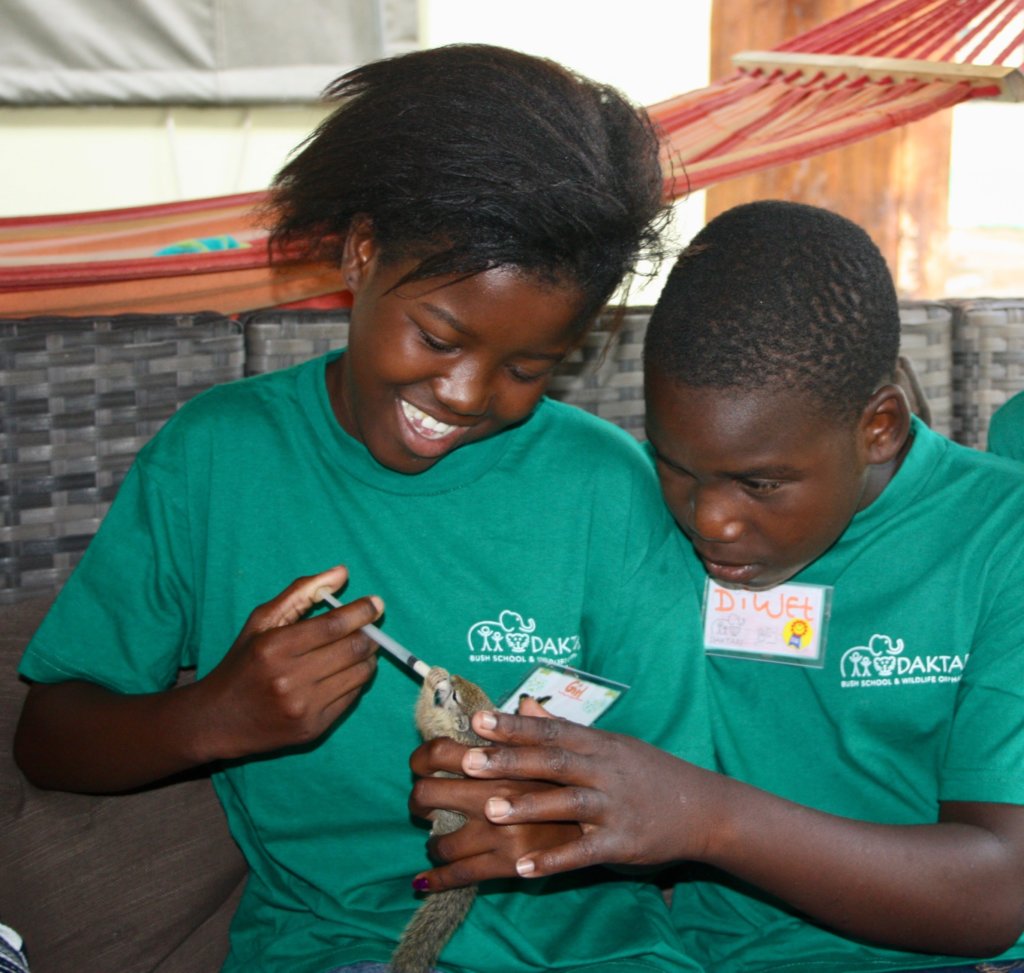 DAKTARI Bush School & Wildlife Orphanage works in the South African bush to educate local children about the environment and ignite their passion for wildlife. Each week, DAKTARI welcomes eight new students to our camp to attend lessons, do activities, and interact with the animals in our wildlife orphanage.So far, we welcomed 157 children at DAKTARI for the Environmental Education Program.
Regularly, DAKTARI welcomes baby animals: meerkat, mongoose, squirrels, Sable Antelope or bush-baby. Like all DAKTARI's animals, they play a large role in the children's education about the environment.
The children interact daily with the animals at DAKTARI's wildlife orphanage. The animals live in enclosures throughout the camp or live free in the bush surrounding the camp.Twice per day, the children assist our volunteers and staff with animal feeding and care. Sometimes the children and volunteers can help raise small animals until they can be released back into the bush.
This happens in the case of Chimoya, the baby buffalo. She arrived in March at DAKTARI. The DAKTARI team took care of her because her mother rejected her and has grown up with the Tango and Tony, the baby Sable antelope. She is now returning to the neighbouring farm where she is from to join her buffalo family and live in the wild. Like all DAKTARI animals,Chimoya was an ambassadors of DAKTARI and played a large role in the children's education about the environment and the animal care.