Project Report

| Jun 18, 2019
Reconstruction of the Coffee Museum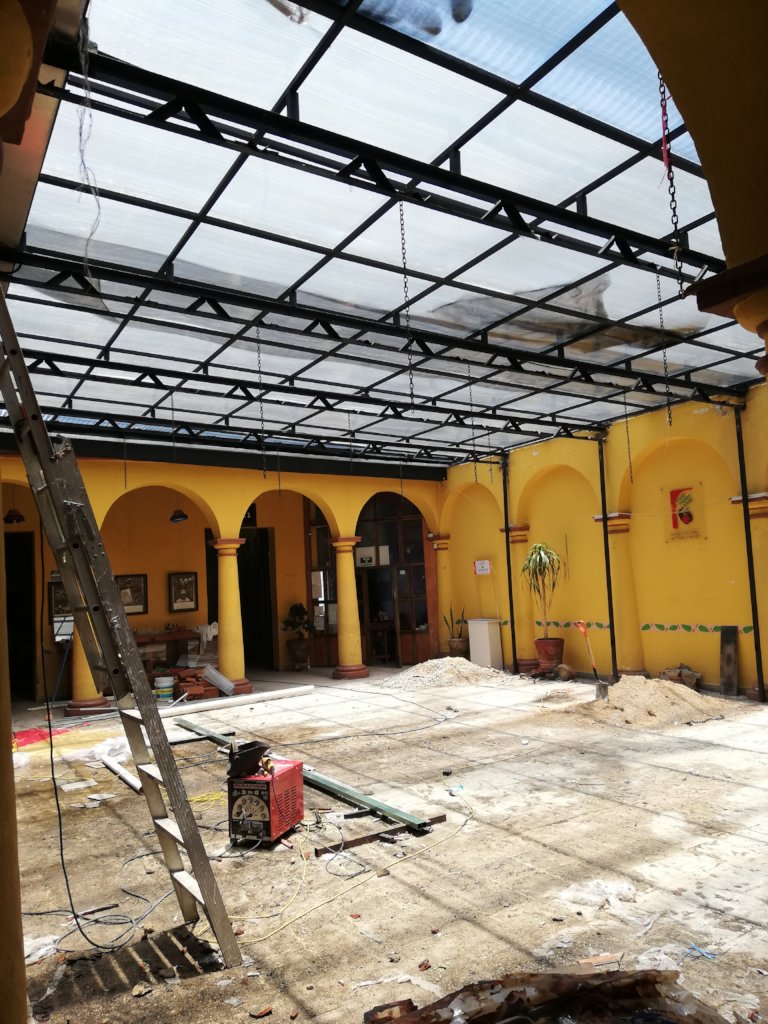 The place currently occupied by the Coffee Museum Café A.C, as registered in the catalog of historical and immovable monuments, was built between the 19th and 20th centuries. It has wide walls made of adobe, its structure is made of wood and has clay tiles. This museum is considered a historical space since on June 15, 1998, several cooperatives of small coffee producers came together to form the Café Café Museum. The Union Majomut cooperatives, San Fernando Ejido Union, Cesmach, Finca Triunfo Verde, Tzeltal Tzotzil Cooperative, OTPC de Cancuc, Tiemelonla Nich Klum, Cholom Bola, and Yaxcoffe joined efforts to create a space to celebrate the Café de Chiapas.
However, due to the earthquake of September 7, 2017, the Coffee Museum Café suffered damage to its structure. In collaboration with the NGO Impacto and the participating cooperatives, a work plan was implemented for the rehabilitation of the property. The impact of this rehabilitation has as beneficiaries 5, 800 families. It is important to mention that in recent years the Coffee Museum Café has been fundamental in the conservation and dissemination of the history of indigenous coffee. In the same way, he has dedicated his spaces for the implementation of cultural, artistic events and conferences around coffee.
Since the 1990s, the Coffee Museum Café has been characterized by promoting fair trade and the consumption of products from indigenous areas. For what has contributed to the strengthening of the coffee sector of these communities, has been a fundamental piece in the promotion of culture and self-management of the region.
We want to thank the support of all our donors because, without their contribution, the reconstruction of this historic property would not have been possible. Let's continue collaborating with the communities of Los Altos de Chiapas to protect their history and culture. With small actions, we are capable of generating great changes.