Project Report

| Oct 12, 2022
Forestry Training & Finance for 800 Farms Report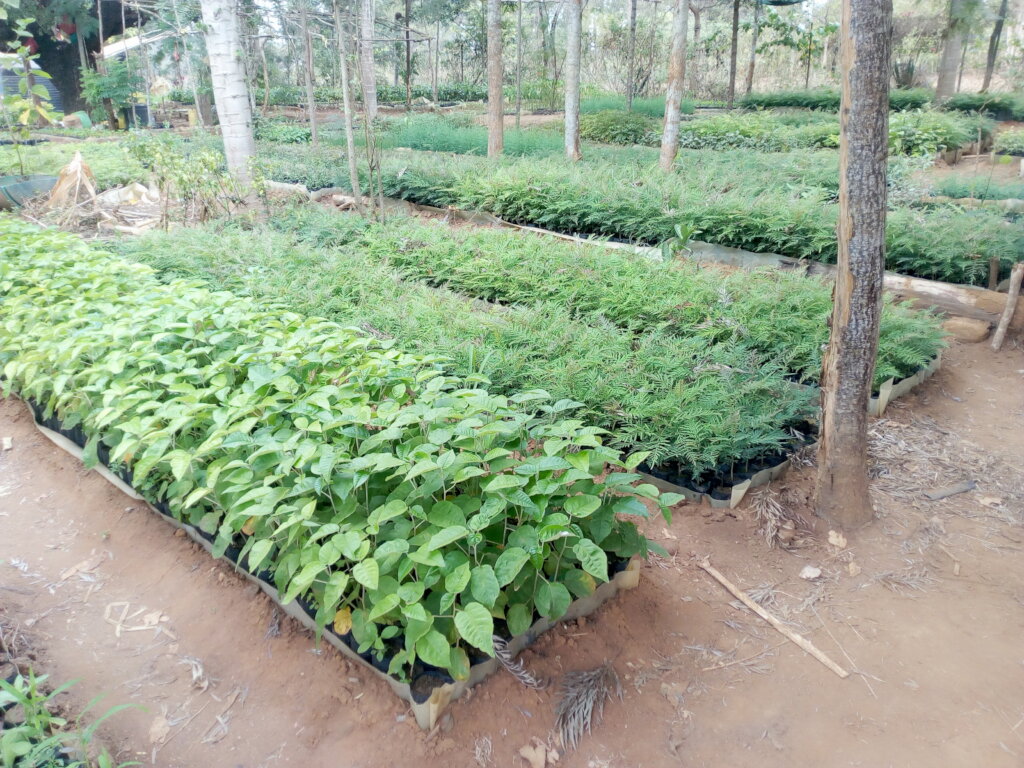 INTRODUCTION
We hope this report finds you well despite very hard economic times posed by Covid- 19 pandemic as well as negative impacts of climate change which continue to affect the whole world. We are not an exception and we are experiencing consecutive failed rains leading severe drought for both human and livestock. DNRC remain focused to continue implementing her objectives of community environmental, social and economical regeneration. On environmental regeneration, we have made milestones with the farmers and schools we have been working with. The trees continue to grow thus increasing the coverage of micro climate as well as maturing for timber and non timber products. Currently a number of farmers have confessed how they have made money from selling timber. As they harvest timber, they also get a lot of firewood for their household energy and sale the extra to DNRC for income through DNRC green charcoal project. DNRC continues to propagate more diverse seedlings so that the farmers can continue planting more trees thus slowly mitigating the effects of climate change and drought. DNRC farmers still continue to earn income from sale of moringa seeds and moringa leave powder to our local and international market. The community is more united than before as they continue to work as a team to solve loss of livelihoods, drought and climate change challenges.
During the reporting quarter, we continued to propagate different tree species for our diverse tree nursery so as to meet our target. We were also busy training and doing individual farmer follow ups for hole preparations as we wait for our long rains which we expect towards the end of this month. Below are detailed activities during the reporting quarter.
DNRC Tree nursery
During this reporting quarter, DNRC nursery staff were busy propagating the targeted number of diverse seedlings which include: Gravelia, Melia vonkensii, Mangoes, Senna siemea, Senna Spectabilis, leuceana, lemon, Avocado, Pomegranate, Guavas, Cyprus, Gmelia, kingelia, pawpaw, Eucalyptus camandulenses, Neem, mulberry, whistling pine, balanites., Jerusalem thorn, Zambarau, e.t.c Other major activities during the reporting quarter included; Potting, watering, top dressing, root pruning, tree pest and disease control.
DNRC training and outreach program
During this reporting quarter, DNRC outreach and training personnel were busy mobilising and sensitizing our 800 smallholder farmers working with DNRC on proper hole preparations for increased seedling survival and sustainable management of the existing trees. We were also busy training and doing follow ups of our 18 schools we are working with on environmental regeneration through woodlots establishment and food forests.
Challenges
During the report quarter, we have experience a major challenge on water to sustain the tree seedlings in the nursery. We have always relied on the seasonal river around and since rains have failed, the water dried long time. This being our driest period of the year, we have had to buy water very expensive to sustain the nursery.
Plan for the next quarter
Finalize pricking out of some seedlings still in the nursery beds.
General management of the seedlings in the nursery as they await to be issued to the farmers.
Issue seedlings to the farmers immediately the rains come.