Project Report

| Jun 13, 2018
Forest Training & Finance progress Report
By Nicholas M. Syano | CEO & Founder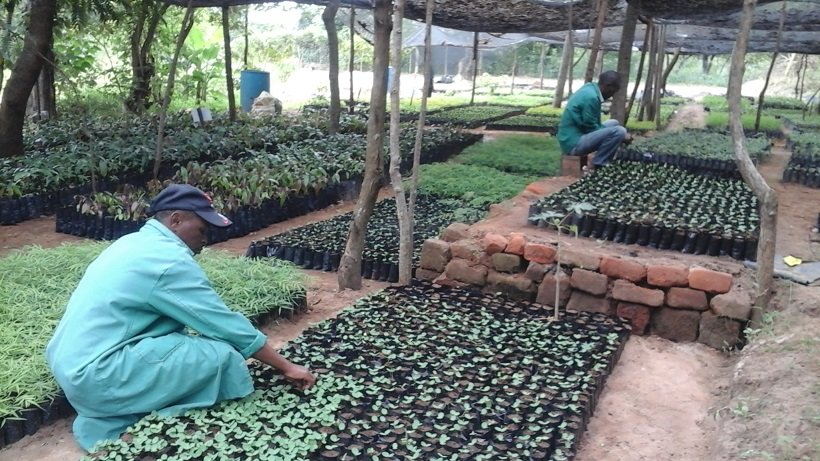 introduction
Warm greetings from Drylands Natural Resource Centre fraternity. We are happy to again get to share with you our progress. Your generous and continued financial support has enabled us to constantly work towards achieving our goals which include community social strengthening through bringing farmers together in various activities such as get together parties, working in solidarity groups etc. The community is now more strong and organized and the sense of belonging is very high. We are continuously working towards environmental regeneration through planting as much indigenous trees as possible. We have now increase our nursery capacity to 100,000 diverse seedlings per year so as to supply as much trees to farmers as possible. The trees we started planting since 2007 have already formed canopies and created microclimates. The soil fertility continue to improve as the trees shade their leaves, they continue to increase the mulch which slowly continues to decompose thus improving the soil fertility. This also increases water retention in the soils thus making it better for farming. The trees we are planting continue to get to maturity and in near future they will be ready for timber harvesting. Currently farmers continue to earn income from the prunings as they sale them to DNRC for green charcoal processing. Trees like moringa have gotten to maturity and farmers continue to sale both powder and seeds for income. Once again we say thank you so much and we look forward to continue this noble task.
During the reporting quarter, the major activities included: potting, sawing and transplanting for the tree nursery. In the outreach and training department major activities included: follow ups for planted seedlings recruiting new farmers, planning bio- annual party as well as training on tree management for the newly recruited farmers.
Below are detailed activities during the quarter.
The tree nursery:
During the reporting quarter, the major activities in the nursery included: potting, sawing and transplanting. So far we have propagated a total of 65,000 against our target of 100,000. The following tree seedlings have been propagated: Mangoes, Acacia polyacantha, Acacia xanthopolea, Acacia geradii, leucean, neem, Tamarindus indica, Taminalia brownii, Senna siemea, senna spectabilis, guavas, pawpaw, zyzgium, gravelia Robusta. (see the attached photo of the nursery.
Outreach/Training
During the quarter, major activity was follow up on the new farmer's farms, and trainings on tree management on farm
Next quarter plan
Continue propagating more remaining seedlings.
Maintain the already transplanted seedlings.
Recruit more farmers.
Train the new farmers on tree establishment.