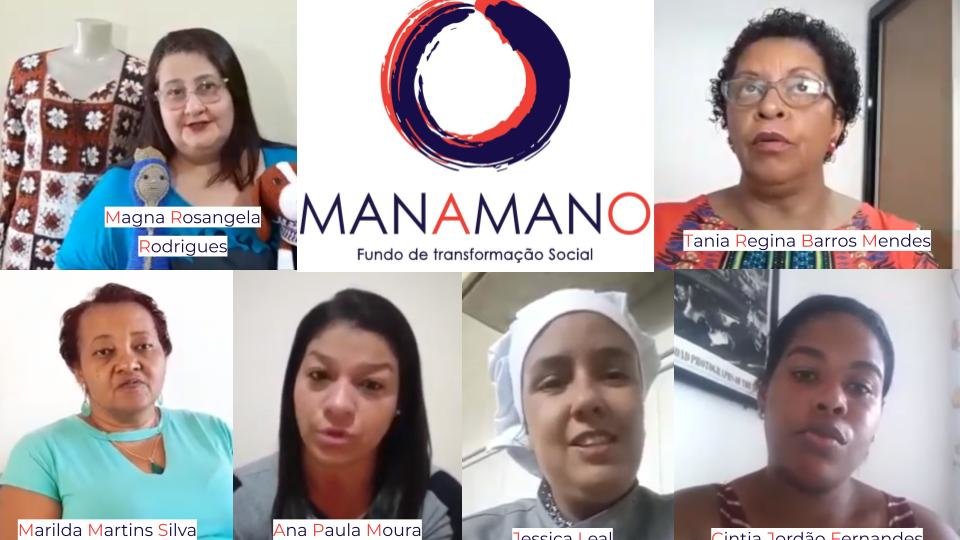 Dear donor,
I hope you are doing well.
This year started with great news!
The first class of ManaMano was completed with great success!
In total, 6 nano entrepreneurs from Rio de Janeiro benefited. And one of them was Tania.
Tania is a seamstress and lives in Rio de Janeiro. Until March 2020, she lived off the sale of handmade creative sewing products, baby clothes, patchwork and patch aplique at weekly fairs that took place in several cities in the state. However, the new coronavirus pandemic changed everything.
The fairs were immediately suspended and Tania's entire source of income was exhausted out of the blue. Without any income, without being able to work and living alone, Tania felt fear, loneliness and anguish.
However, the ManaMano Fund made it possible to change that history! With the support of people like you, we were able to help Tania recover her business.
With classes and mentoring, Tania started to be in contact with other people - even if in a virtual way - which was fundamental to break with social isolation and reduce the feeling of loneliness that this difficult moment brought.
In addition, Tania also learned new techniques such as the acquisition of new customers, brand strengthening, new project development, digital marketing, business management, among other new ones.
And to top it off, Tania received seed capital of 2,500.00 reais (almost 500 dollars) to recover her business. So she was able to buy a new embroidery machine, since the old one was broken.
Thus, 1 year after the arrival of COVID-19 in Brazil, even with the necessary social isolation, Tania is no longer alone and is managing to recover her enterprise.
Thank you so much for helping us to change Tania's life!
Please, if you have any doubt or want to know more about the project feel free to write this email. You can also visit our website http://manamano.org.br/.
Kind regards,
Dayse, Cindy, Maribel and Mirella
ManaMano Council
Links: