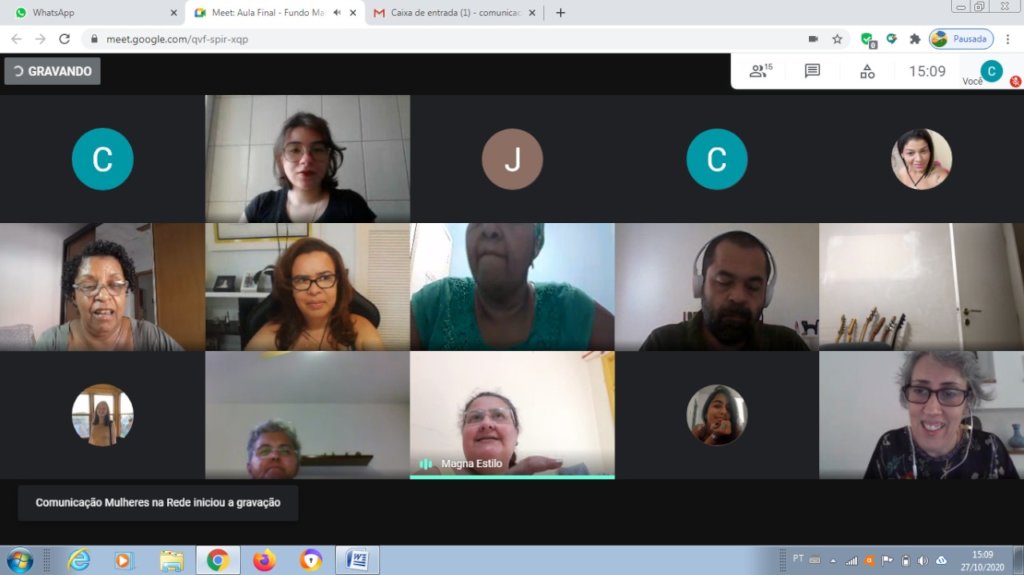 Dear donor,
I hope you are doing well.
Today I'm writing to you to share some great news about ManaMano!
In September I wrote to invite you to our live Geração de renda: uma pauta que une universidade e empreendedorismo social, when we launched the project you turned possible with your donation.
Since then, ManaMano started a mentorship program with 6 nano entrepreneurs. You can know more about each one of them visiting our youtube channel.
The 6 nano entrepreneurs are from poor regions of Rio de Janeiro state and face every single day the social and economic impact of the COVID-19 pandemic. All of them, thanks to people like you, are receiving online management business mentorship with university professors from Universidade Federal do Rio de Janeiro (UFRJ) one of the best universities of Brazil.
At the end of the mentorship program, each nano entrepreneur is going to receive 2,500.00 reais (less than 500 dollars) to re-start their businesses in a sustainable way. This means that you and the other donors allowed us to create an alternative to the economic crises that in less than 6 months broke down 36% of the business managed by black women.
Thanks so much for your support.
Please, if you have any doubt or want to know more about the project feel free to write this email. You can also visit our website http://manamano.org.br/.
Kind regards,
Dayse, Cindy, Maribel and Mirella
ManaMano Council