Project Report

| Sep 20, 2023
Little by Little You are Helping us Save Lives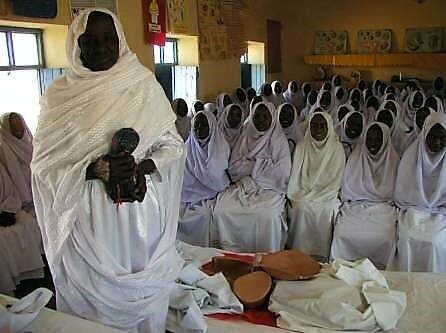 We are so grateful to everyone who has donated through GlobalGiving's generous Little by Little campaign this week!
So far you lovely lot have donated a fabulous $2078.40 (£1,644.03) since Monday!
This means that with their Little by Little campaign, GlobalGiving will kindly match these donations by 50%, so in total you have helped us raise a wonderful $3,117.60 (£2,466.05).
That's more than enough to help us train a Midwife in Darfur!
With hospitals out of action as war still rages, our trained Midwives are saving the lives of mothers, babies, children and whole communities.
But, in order that they can help cover for each other, day and night, we always need to train TWO MIDWIVES in each of our villages.
To train one Midwife costs us $2,500 (£2,000).
So to train two Midwives, that's a total of $5,000 (£4,000), It would be wonderful to reach that this week!
This means we just need additional donations of $1,255 (£1,022.64). With the power of the crowd we can achieve this - little by little!
If you haven't yet donated, please could you help us reach this goal and raise enough for ONE MORE MIDWIFE?

Donate just $50 (£40) by midnight this Friday (22nd September) and we will receive an extra $25 (£20) completely free from GlobalGiving!


Please help us train another Midwife to save lives by donating this week. Thanks to GlobalGiving, you really can help us change the world Little by Little!