Project Report

| Sep 26, 2023
Nicavaco's Child-Friendly Space: One Year On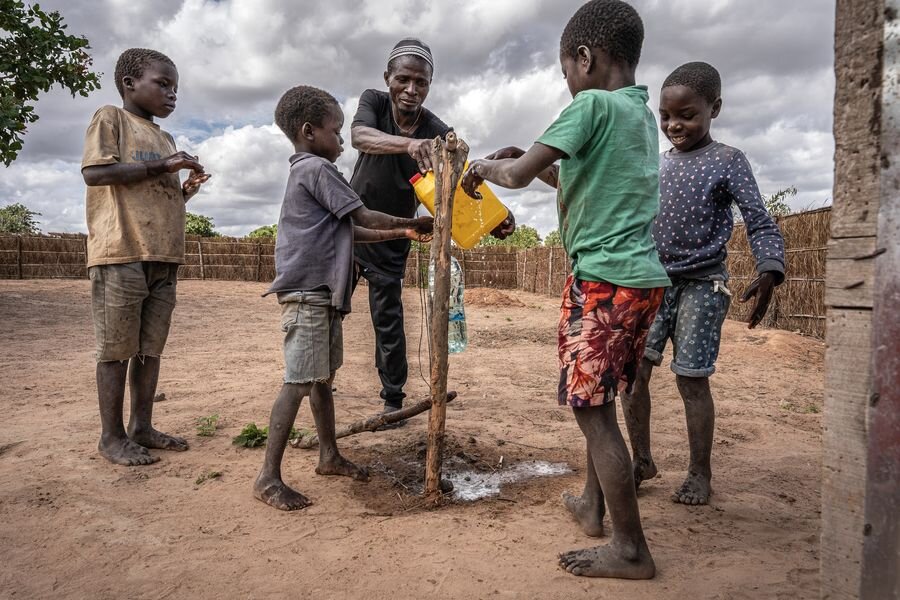 Over the past year, IsraAID's Child-Friendly Space (CFS) has provided crucial support to internally displaced children in the Nicavaco Resettlement Camp, Mozambique. The ''Espaço Amigo da Criança,' as it is known in Portuguese, was launched one year ago in response to the ongoing humanitarian crisis in Cabo Delgado, where over one million people live in a state of protracted displacement due to persistent conflict in the north of the country. The situation in the region presents numerous challenges for children and their families, including heightened risks of gender-based violence (GBV), limited access to basic services, and malnutrition concerns.
From the moment the CFS opened its doors, it has been a beacon of hope for children aged four to seventeen who confront the harsh realities of displacement. In an environment where child protection services are scarce, the CFS offers children routine and stability - two key elements for a child's recovery in the aftermath of a crisis. The CFS served over 300 children in its first week alone and has since ensured that thousands of children have a safe place to "just be kids."
At the heart of the Child-Friendly Space are thoughtfully designed group activities that provide opportunities for children to come together in a predictable and stimulating environment. Here, children learn, play engaging games, express themselves, form connections with their peers, and receive the emotional support they desperately need. These activities offer moments of joy and normalcy in an otherwise turbulent environment. The CFS also facilitates communication with parents and other community members who may require support. This includes conducting awareness-raising activities for care-givers on various topics such as health and nutrition.
To ensure programming remains responsive to the needs of the community, the dedicated CFS facilitators, many of whom come from the community themselves, received refresher training sessions over the course of the year. This included a comprehensive four-day training program for five female CFS facilitators, covering sexual reproductive health, GBV prevention, psychological first aid, and referral pathways. This initiative empowers facilitators with the knowledge and skills necessary to enhance GBV prevention efforts, particularly among female adolescents in the camp, and ensures that facilitators can best support the well-being of all CFS participants.
Over the last 12 months, the IsraAID Nicavaco CFS has helped thousands of children and their families meet their immediate needs while sowing the seeds for long-term resilience. Thank you for your support; we could not do it without you!