Our seven volunteers returned from Uganda in March, having spent two weeks in the Molly & Paul Children's village in Kamuzinda. Our aim was to extend and refurbish one of the ten orphan homes within the village.
The home chosen for extension was 'Crested' home, which housed 26 children in four small rooms. The children range in age from 'King David', a two year old boy who was recently found abandoned by his mentally ill mother, to children of 13 years. Brian also lives here, a young man of 18 who is severely disabled as a result of contracting polio as a child. The children are all looked after by one Mama (Mama Maureen), who shares a room with the youngest children. The children slept in bunkbeds, often in 3 - 4 to each bed, in cramped conditions - with no living space.
It was decided to use the area to the left of the picture - an unused covered cooking area - to build a new bedroom.
The children moved out and the builders moved in. This young boy is carrying his life belongings in his blue metal trunk. (King David in the background)
Members of Clocktower Rotary and friends helped the builders where they could, breaking up rubble and transporting bricks! Within a week the windows were ready to be fitted.
With the building and roof well underway, we got to grips with painting both the inside and outside of the building, the more artistic of us even having a go at painting some murals.
The smiles on the children's faces say it all. A newly decorated home, with more living space. But it didn't end there. With the money raised we were also able to buy new beds to sleep eighteen children, new bedding for all, and most importantly, mosquito nets for every bed - a first for the home.
Thank you to everyone who donated towards this project. You have helped to make the lives of these orphaned children so much easier. They now have a bed to call their own, room to sit and protection from mosquitoes.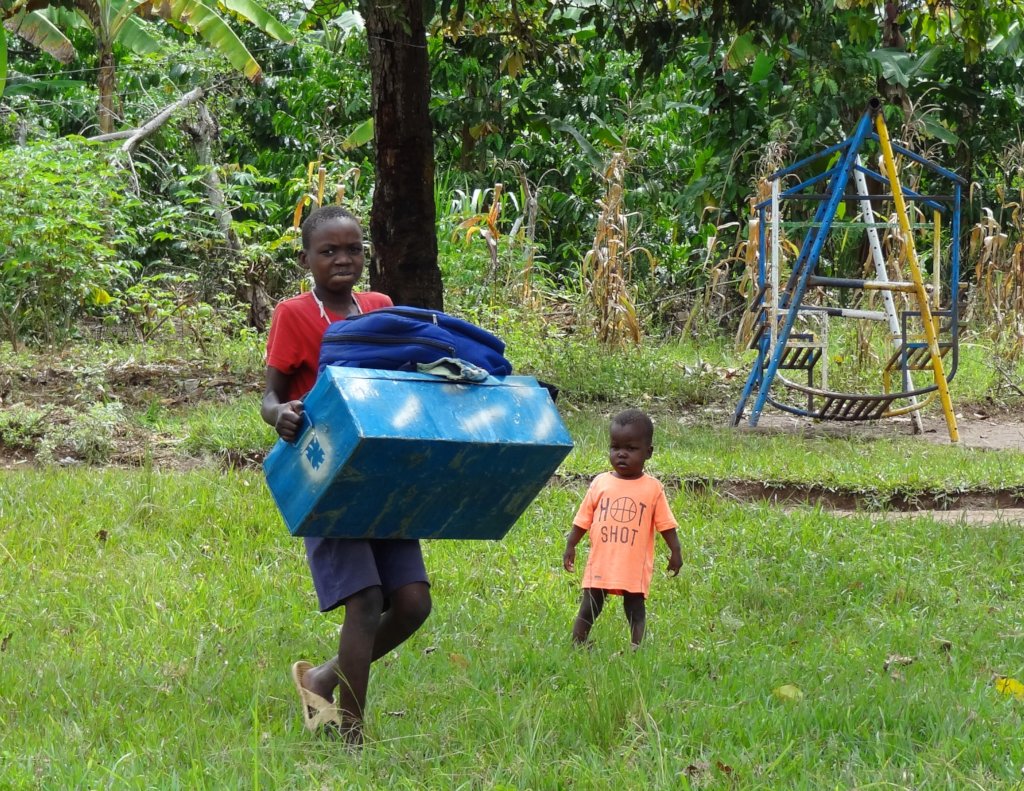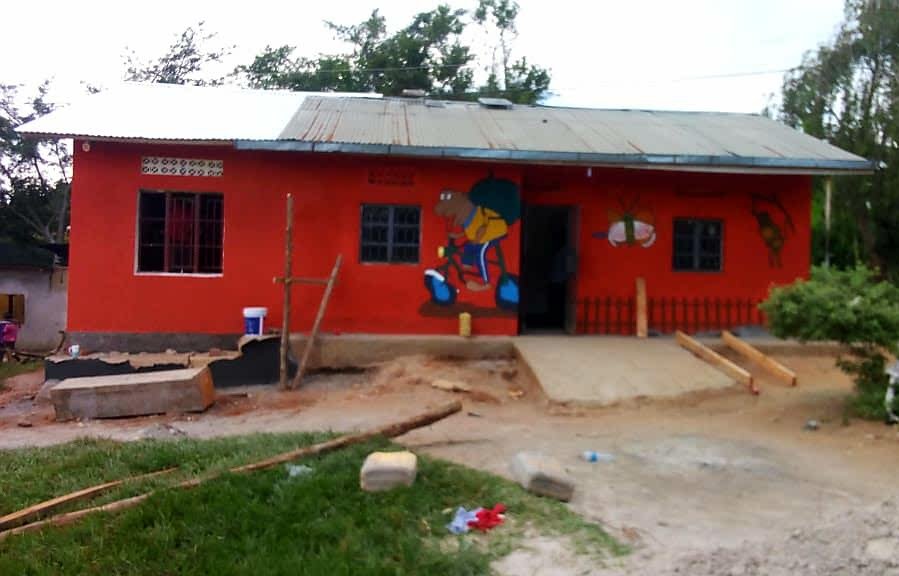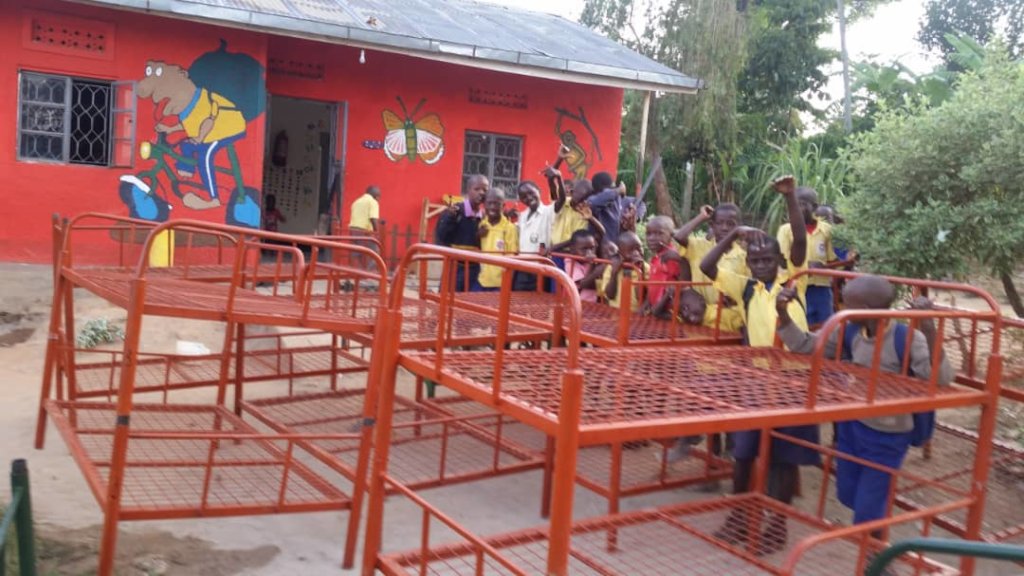 Attachments: