By Aron Flasher | Managing Director, Corporate & Fdn. Partnerships
We've all seen the toll that pandemics have on vulnerable communities. Three years after COVID-19 devastated the world, we're still grappling with its aftershocks. Minority populations have suffered—including people with disabilities, those facing poverty, and the elderly.
Now, as we brace ourselves for future outbreaks, we can't forget about those most susceptible to deadly diseases: young children.
In Haiti, children account for 40% of cholera cases. Ten-year-olds are bed-ridden from severe cases of diarrhea and critical dehydration. Second graders are hospitalized after drinking unclean water. Even newborn babies are gravely ill. Only three years after the country saw its last case of cholera, the disease has returned, wiping out dozens of people in its path. To date, more than13,000 people are suspected to have contracted the disease, and more than 180 have lost their lives. The children of Haiti—especially those with severe hunger—are dying.
Cholera has reemerged in Haiti at the worst possible moment. Haitians face a volatile political crisis and an unparalleled security risk; in Port-au-Prince, the capital city, gangs have seized control and cut off access to lifesaving resources, such as fuel, food, and medicine. They've attacked and assaulted citizens, kidnapped children, and cut off roads.
Some people managed to flee the city, but that does not mean they are safe from harm. Instead, they're met with more crises in rural areas—the lack of clean water and food.
A recent IPC analysis found that 4.7 million Haitians are experiencing high levels of acute food insecurity, and 19,000 are facing famine conditions. Children throughout the country are severely malnourished. Their bodies are weak and underfed. Cholera, which often manifests as diarrhea, vomiting, and dehydration, exacerbates their condition and drains what's left of their strength. Haiti's poorest communities—where 90% of the cases are found—continue to take the hardest hits.
Haitians are not the only ones facing a cholera crisis. Climate change has driven the disease to spread worldwide. Recent outbreaks have also been reported in Lebanon and Syria, and in countries like Pakistan, cholera is common. Cholera bacteria thrive in warm water sources, and the globally rising temperatures have created a perfect environment for the disease to grow.
Action Against Hunger has a long history of leading the fight against cholera in Haiti, but this outbreak is more challenging than the last due to the political and security crises. Our response is three-pronged. We're prioritizing sanitization, prevention, and treatment.
Sanitization entails educating communities about the importance of proper hygiene protocol. But education isn't enough—we must also ensure access to essential supplies, such as latrines. So far, we've built 20 handwashing stations and are planning for more.
Our team is preventing the spread of cholera through water purification. Cholera often spreads through contaminated water sources, such as rivers. We are using water purification tabs to provide communities with potable water.
We're also treating infected individuals in health centers, using oral rehydration pills and stabilization techniques. Nevertheless, these health centers are in urgent need of emergency tools, medicine, and beds.
We've hired eight emergency response teams and are training them to mobilize in the field. We've distributed essential supplies to 3,000 families. We've disseminated educational messages to countless Haitians. Every day, our teams focus on intervening proactively and demonstrating proper hygiene protocol in all communities where we work.
But it's not enough. We still have a long way to go before Haiti's children are safe from harm. Cholera is a disease of poverty – it only happens where there are extremely limited resources and infrastructure. Together, for Haiti's children and its future, we must continue to fight for equality, to improve systems, and to build resilience against this crisis and the ones to come.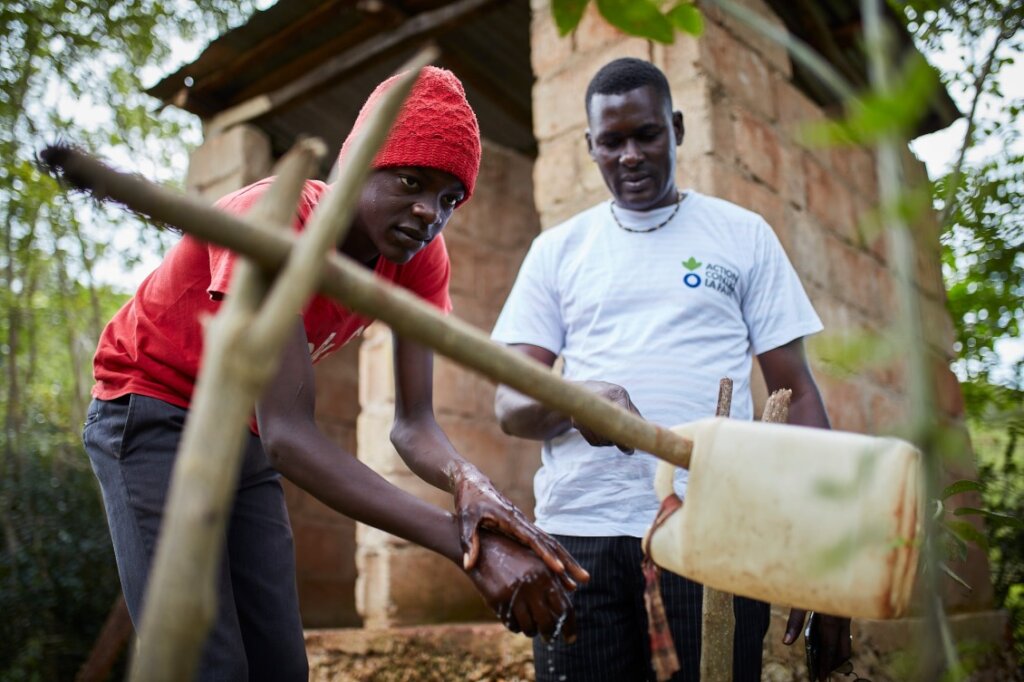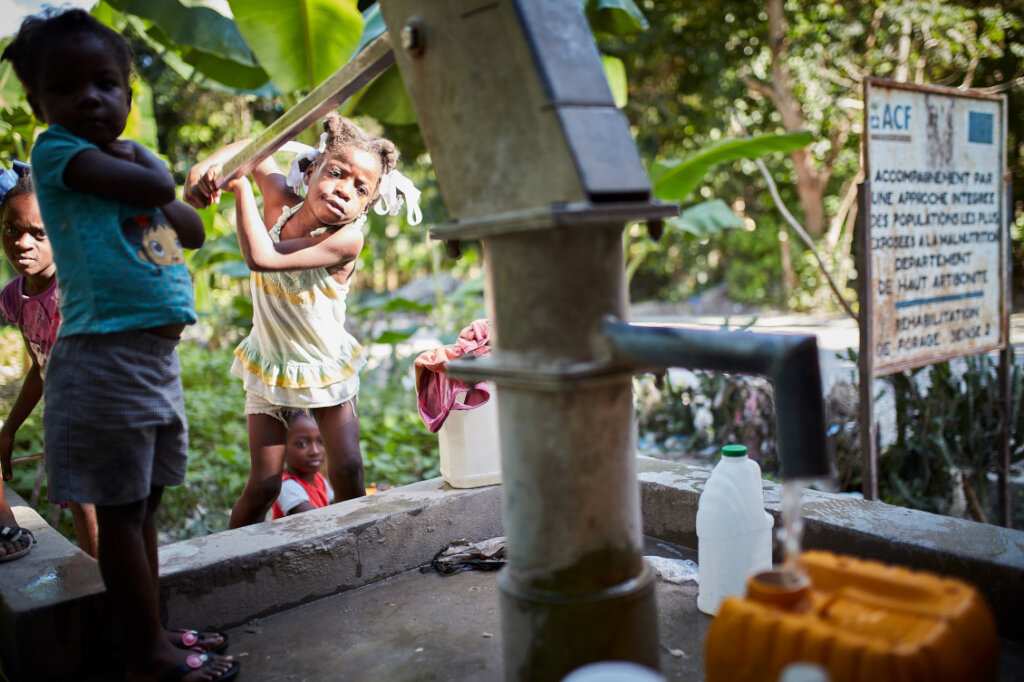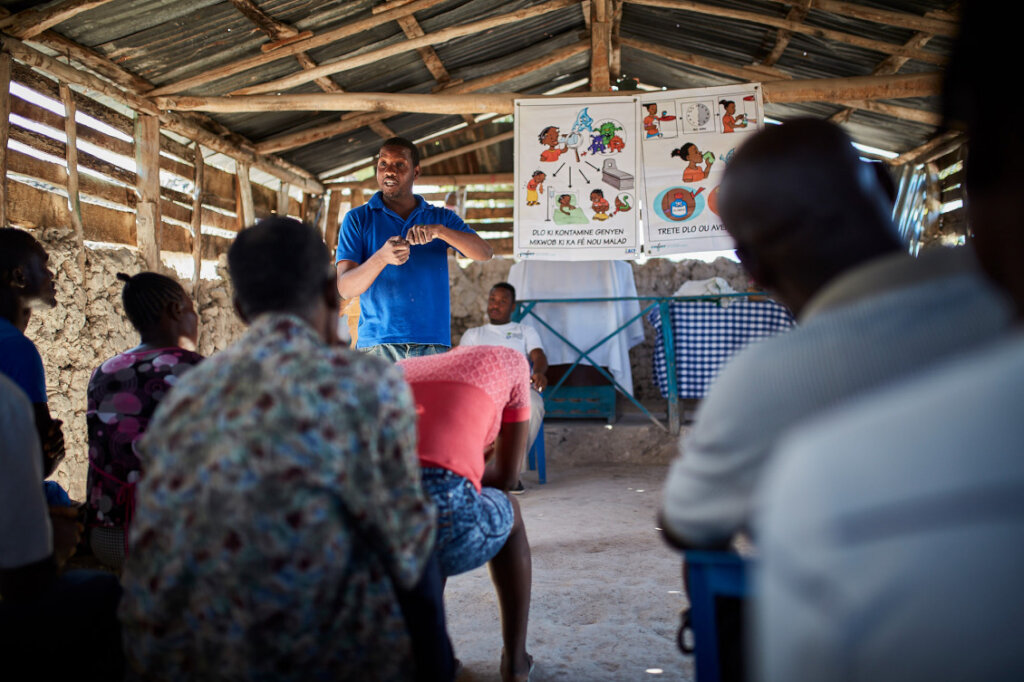 Links: