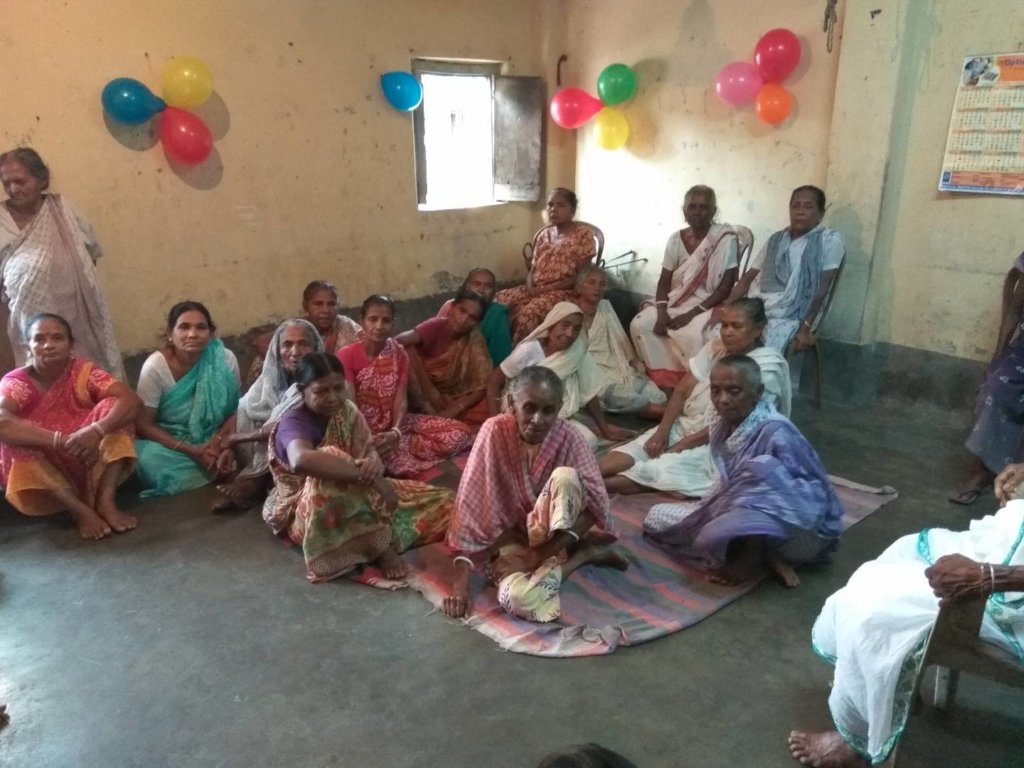 Project Title: Women's Community Center – Kolkata Initiatives

Project Summary: This project has helped established 5 Women's Community Centers (WCC) which serves women in slums of Kolkata, India. These WCCs have a) Seniors Day Care b) Activity centre for Adolescent girls and provide c) Meeting space for women's groups. The growing populations of elderly women face a life of neglect and loneliness. Adolescent girls have few opportunities beyond the cycle of hardship, discrimination and violence. This project is trying to create both hope and opportunities for women of different ages.
What is the issue, problem, or challenge? Women over the age of 60 come to the Seniors' Day Care Center and build community with other senior women. Kolkata Initiatives supports work with women and girls across different age groups – elderly women, adult women and adolescent girls.

Explain how the project has reached expected outcomes or goals with the funds raised

There are a total of 5 centers in 4 slums, namely, Shahid Smriti, Jhorobasti, Panchanantola, and K.P Roy Lane (Kheyali Sangha. 4 Seniors' Day Care Centre has 30 participants, the 5th one in K.P. Roy Lane has a total of 26 participants. There are 2 centers in Shahid Smriti. In the past 3 months there have been a total of 123 sessions at the Seniors' Day Care Centers and 2867 packets of nutritional support have been distributed. A total of 1 medical camp was conducted.

Three (3) meetings of women, mainly domestic workers, were held in the community centers.

There were 12 Aikido sessions with adolescent girls. Aikido is a Japanese martial art.
Along with this 2 advisory committee meetings have been held, and both were held in Shahid Smriti.
As the month of October was a month of Durga Puja a celebration in West Bengal, we were able to donate 131 new sarees with the help of One Cotton Saree initiative.
Our Seniors also visited the Academy of Fine Arts, Kolkata for an art exhibition in November.
Potential Long-Term Impact: Enable elderly women to overcome feelings and situations of loneliness and isolation. The camp has also helped in bringing awareness in their household. Adolescent girls develop self – confidence and self-esteem and are able to make decisions about their future, and the Aikido sessions develop self protection skill. Women's solidarity is strengthened, they are getting aware of their legal rights and they are able to demand their rights.

Case Study: The Shahid Smriti Centre under the Kolkata Initiative started around two and half years ago and Anjali have been visiting the centre since the start. Anjali is 65 years old.
Anjali Lives with her husband, they have no means of income as both of them are old and incapable of doing any work, our centre with the help of South Asian Medical Students' Association (SAMSA) organizes medical camps on a regular basis, when she came for her check up in our monthly medical camp in one of our centre, the doctors found a breast tumor and asked her to come to one of the National Medical Colleges in Kolkata on 25th September, 2019, where they said they will take the tissue and then she will have to take it to a diagnostic centre after that for the proper testing. After the test results came out she was positive for breast cancer and then she was immediately taken under cancer care. Doctors operated on her on 18th November, 2019. The operation was successful and now she is healthy but still under medical care.
We were able to afford her treatment and provide medical care all because of our donors and the SAMSA organization.