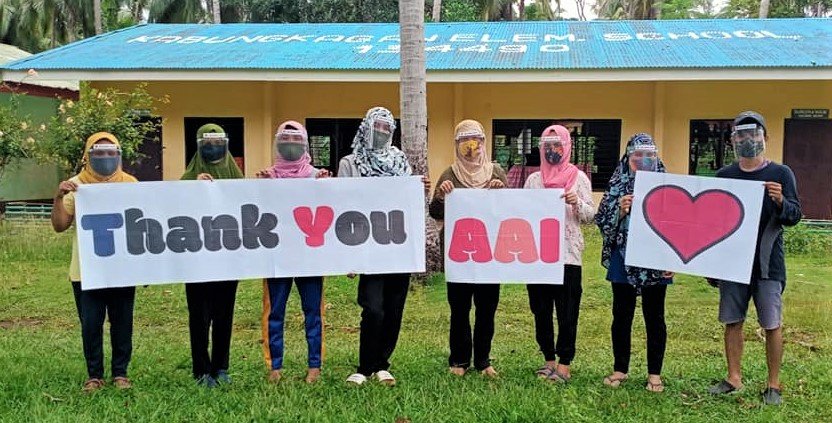 This year has been quite a challenge for all Charitable Organizations and our Donors. Sending relief supplies to the areas we serve despite Covid19 restrictions took weeks longer. hrough tem action we were able to provide support to the most needy families with food and hygiene supplies purchased locally or on nearby islands. Thanks to your donations.
In early September, a new shipment arrived in the Philippines. Boxes were labeled according to their destination, whether going to the our project areas such as Manila, Visayas, Davao, and rural areas of Mindanao. In each location, AAI coordinators are in charge of assembling volunteers to sort and repack donations of food and other supplies into packages to be given to families in need. PPE supplies to protect senior teachers in schools are inventoried and distributed by teachers, volunteers and fire fighrters. The emphasis now is to prepare for the opening of school in early October.
At Mohammad Tulawie Central Elementary, the largest in the province of Sulu, where the United Nations has clained that the poverty and education conditions are among the most severe in all of Southeast Asia, weekly lesson plan modules are being printed for home schooling. "Once again we are relying on your help for our 1,800 pupils," says Principal Jayhan. "Due to lack of copiers and ink, 1 week modules took us 3 weeks to prepare. We would really appreciate if we can obrain at least 1 photocopier machine considering our huge number of pupils... Please help us to raise fund. Once again we are knocking on your kind heart . And those donors with generous hearts to help us out. We need heavy duty copy machines." [Such a machine with ink supplies will cost around $400.]
In Sulu, volunteers assembled 42 boxes of food, hygiene supplies. During the process some chocolate candy arrived. Teachers and families organized the shipment to sort and distribute the items received. Part of their task in Jolo was to prepare relief packages for the children affected by a recent suicide bomb blast. Trauma healing often begins with the kindness of others and receiving a tangible item, such as a stuffed toy, to enable children to express grief and sorrow.
In Visayas, school staff assembled as well to unbox the supples, sort, and distribute the food and other supplies.
In Mindanao, religious conflict and natural disasters have caused suffering for millions of Filipino children. This program provides care for children who are victims of the Covid-19 virus and other disasters. Inter-faith cooperation teaches students the value of teamwork and unity. We provide face masks, basic foods, clean water, and hygiene. In response to the Covid-19 crisis, we are currently providing personal protection, hand-wash, and nutrition programs for more than 360 seniuor teachers and 5,000 children.
If you would like to make a small contribution as ongoing support, the link below will take you to the donation page.
Covid-19 Relief for Inter-Faith Filipino Children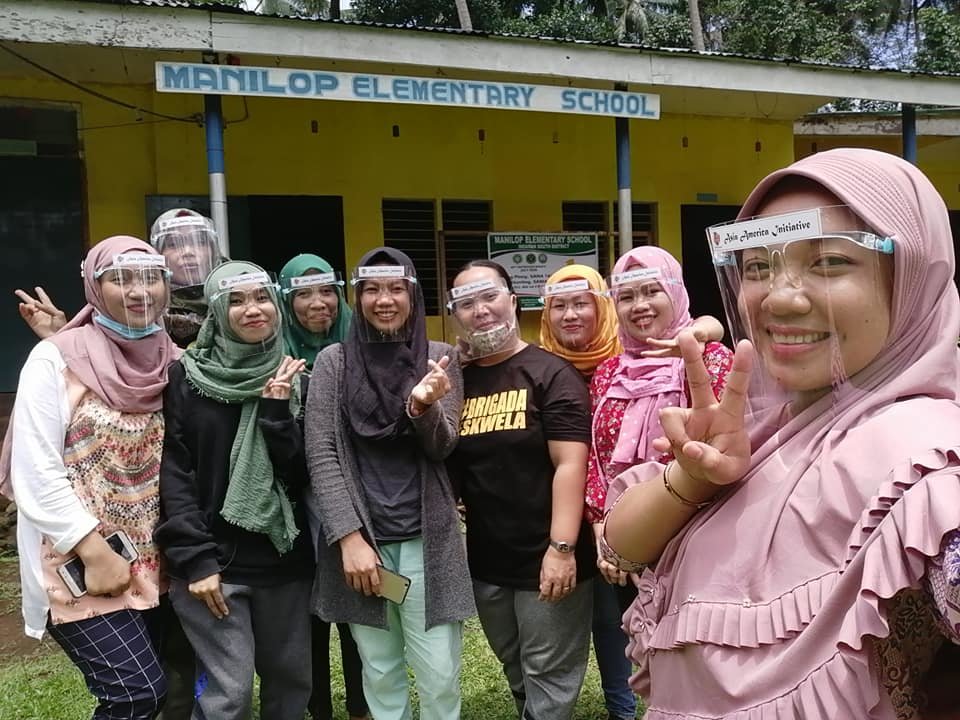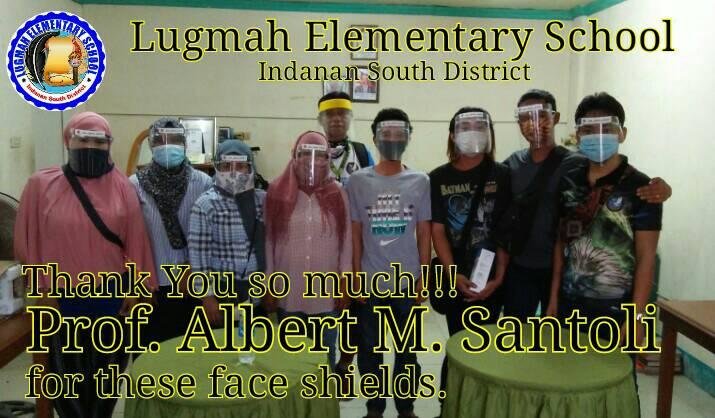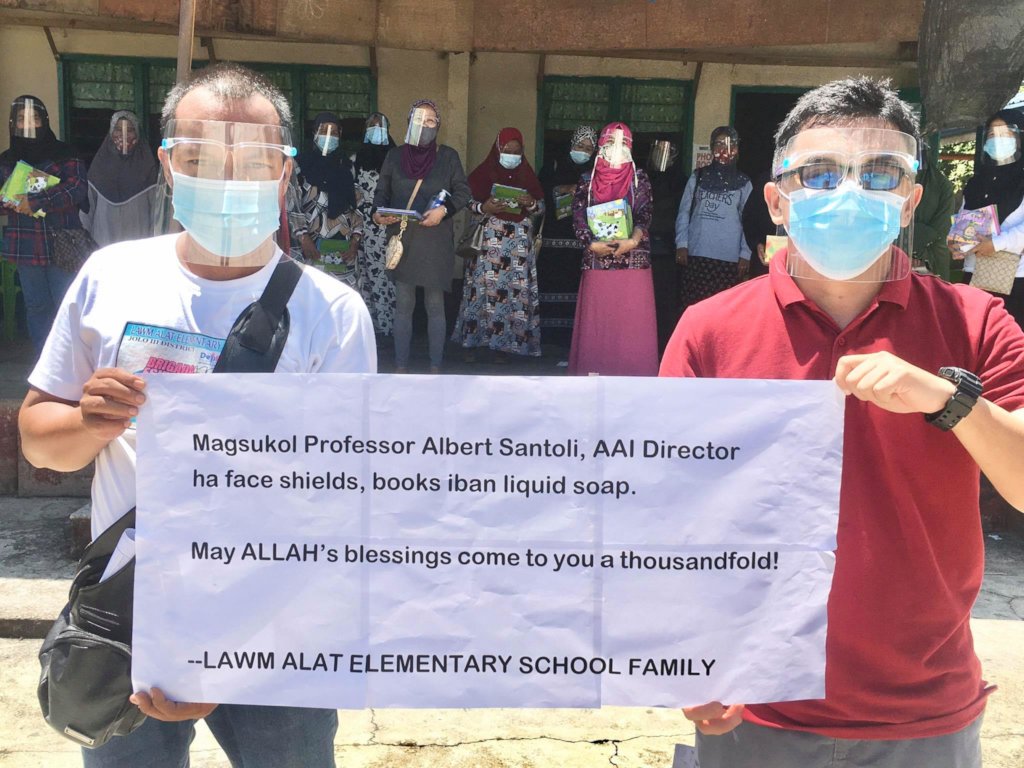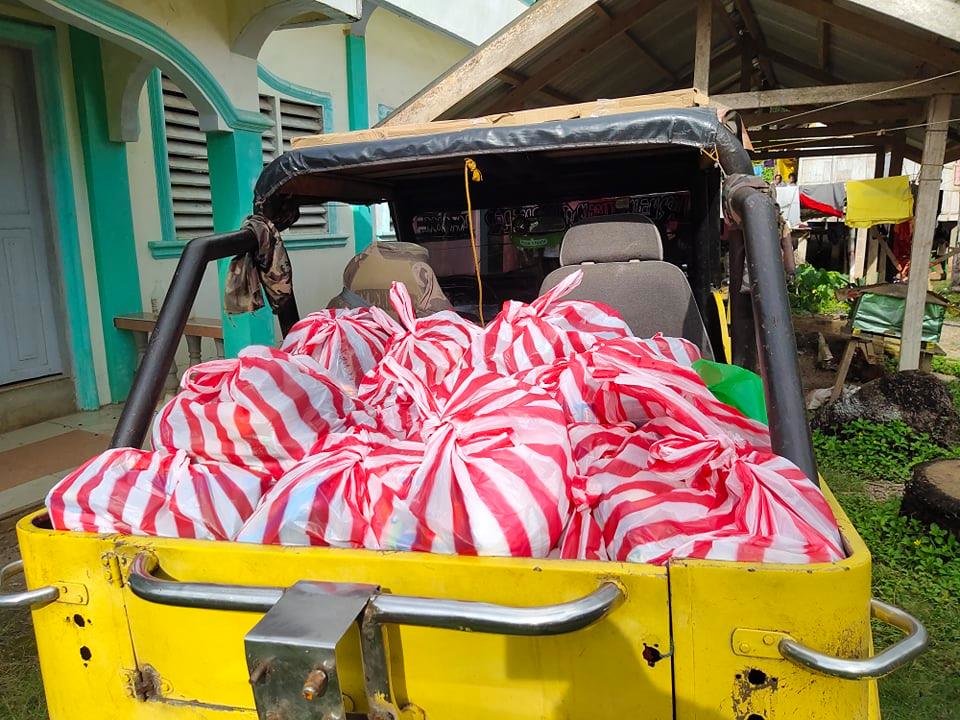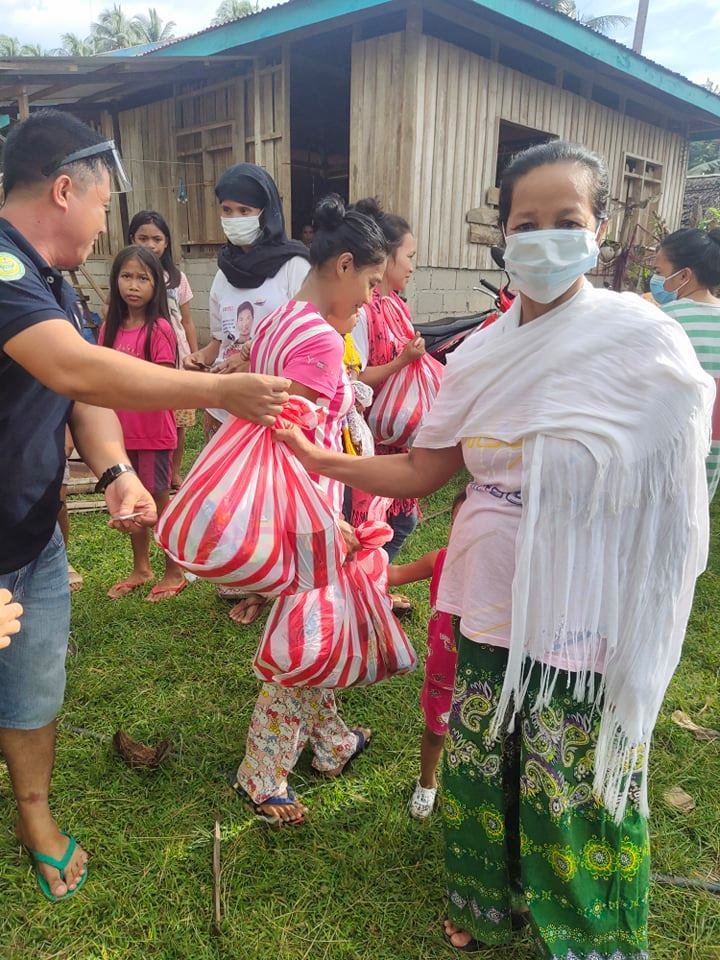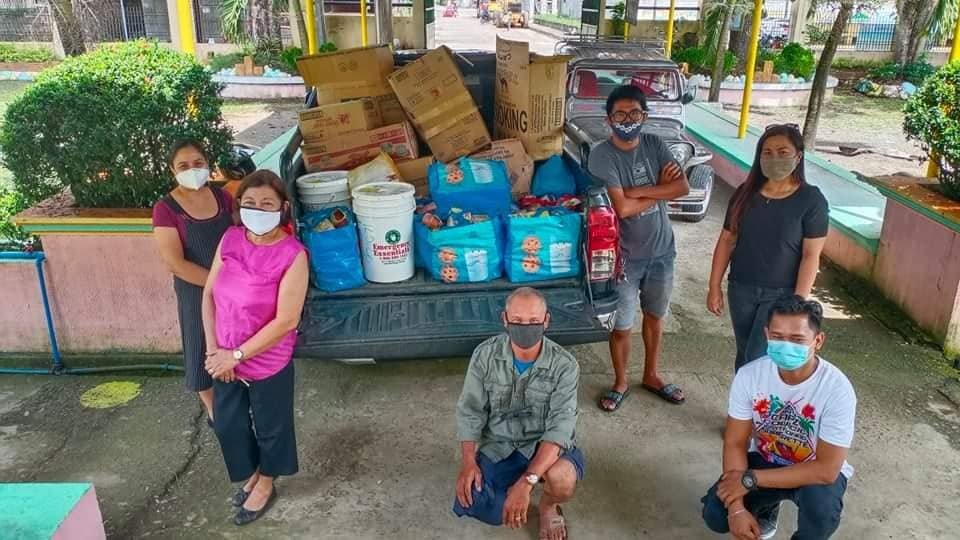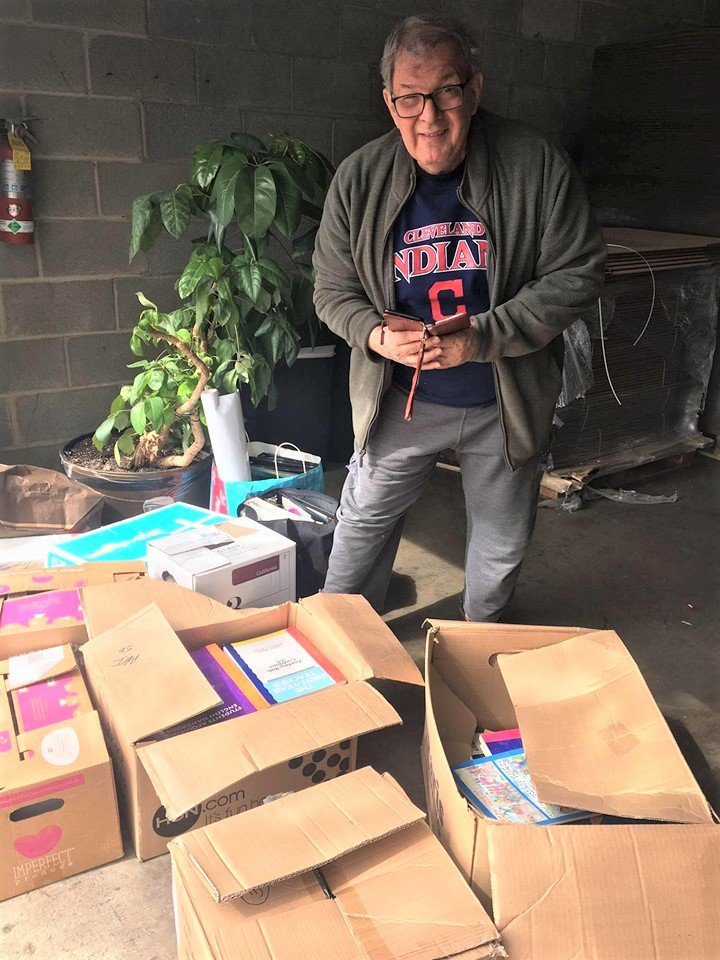 Links: