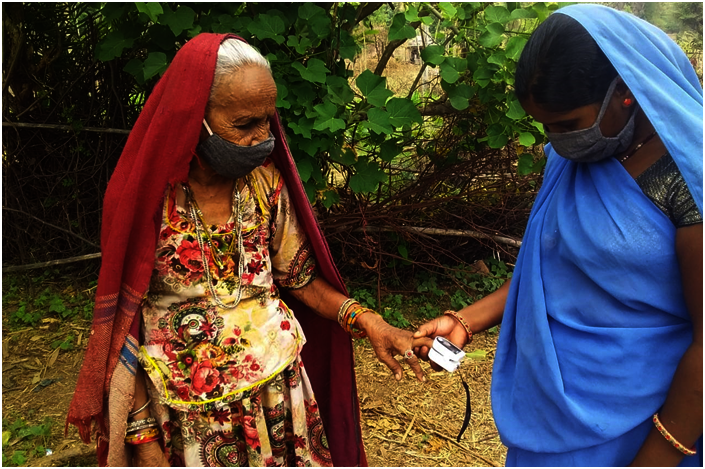 The second wave of Covid19 has brought about devastating effects across the Indian population, disproportionately affecting rural India as access to health care is well known to be inhibited in those geographies. In the light of this, Seva Mandir has been able to leverage its engagement with rural tribal communities and reached out to individuals in various capacities.
Seva Mandir is responding to this situation by undertaking the Covid Relief Work for the community which is hard hit by the pandemic. Also, it is implementing robust measures to protect its staff and the team of front liners who are undertaking the implementation of the relief work.
Last Year, with the support from friends like you we had distributed 52,200 kits (Sanitation Kits 37800, Sanitary Pads 2500, Food Kits 3200, Storage Kits 4200, Safety Kits 4500).

This year our approach was different and was not only on only distributing kits. In the second phase we reached 415 villages and our awareness outreach was 2.3 lakh people, we reached 978 covid affected families, a total of 2910 food kits; 3880 sanitation kits; 678 safety kits; 64 monitoring kits were distributed.
Additionally, oxygen concentrators are also being provided at the "local" Community Health Centers. To reduce the disease burden on an already exhausted public healthcare system, community healthcare workers on the grassroots are being provided with thermometers and oximeters to identify early symptoms and take immediate action.
This all certainly has not been possible without your support. We greatly appreciate your trust in Seva Mandir and for supporting our project. Your support is helping us in making changes in the lives of hundreds of people in need.
Thank you so much. Stay safe and well.

Warm regards,
Atul Lekhra & the Seva Mandir Team

Follow us on www.facebook.com/sevamandir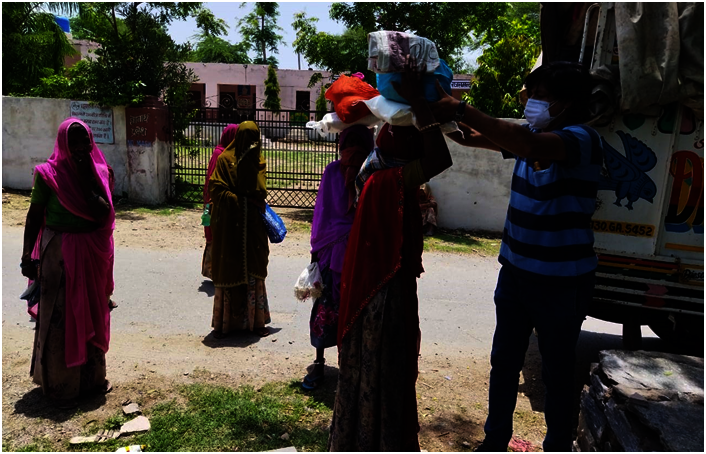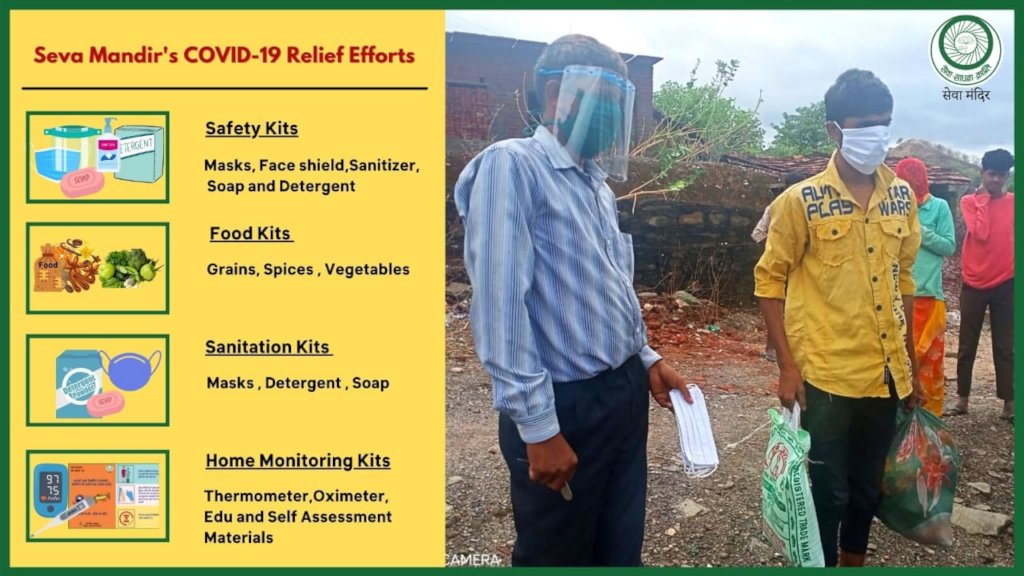 Links: