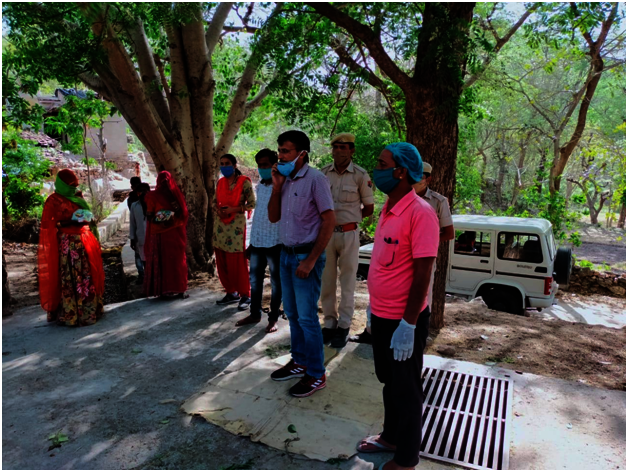 Dear Friend,
Covid-19 has spread widely across India and the wide-ranging consequences of the pandemic and the lockdown have started to emerge. Our working areas of Udaipur and Rajsamand districts has seen a rise in the positive cases and are now amongst the most severely affected regions in Rajasthan.
During this period, Seva Mandir has increased relief efforts to support families living in villages and urban slums of Udaipur and Rajsamand districts. Until now, we have provided more than 50,000 relief kits for sanitation, food, storing grain and personal protection. Our comprehensive awareness campaign on Covid-19 has focused on the symptoms of Covid-19, how to protect those most at risk, quarantine methods, and more. Additionally, Seva Mandir is also coordinating with the government to support their own relief efforts.
Millions of migrant workers have embarked on a treacherous journey back to their homes, mostly to rural villages. They have lost their jobs and can no longer provide an essential means of income for their families. When they arrive home, they become an extra mouth to feed, putting pressure on already meagre household resources.
As a solution for this, we have initiated activities to provide people with locally based jobs that focus on land and water resource development. Additionally, our teams are preparing plans with farmers to arrange seeds and other inputs needed for the monsoon agricultural season. We are also reviewing our programmes and resume them gradually whilst adhering to the social distancing norms. One such story is from the village of Hamerpal, where the Village Institutions's quick and strong action is protecting the community from Covid-19.
Hamerpal is over 85 km from Udaipur city, located in the breath-taking Aravalli mountain range near the historic Kumbhalgarh fort. As with much of India, there has been a recent influx of migrant labourers returning to their rural homes after travelling, in some cases, hundreds of kilometres by foot. Not only have they lost the incomes that were so vital in supporting their families, but they also carry the risk of bringing Covid-19 back to their villages.
With the support of Seva Mandir, the Village Institution in Hamerpal, as with many other villages, began conducting health-checks of all returning migrants as soon as they arrived back in their village. Along with the panchayat (local government body), 45 families have been quarantined, and they are being provided with food, water and sanitation materials. So far, no cases of Covid-19 have been found in this area.
Many of the migrant laborers now see themselves as a burden. They have lost their job and cannot support their family financially. They are a potential source of infection, and, what is more, by returning they represent yet another mouth to feed. Seva Mandir is working in partnership with the Village Institutions to focus on providing long-term livelihood support to migrants and their families, helping them to mitigate the effects of the economic downturn. However, all families, even those not supported by a migrant laborer, are now struggling to access to the most vital necessities due to the Covid-19 lockdown. Seva Mandir's response is to help Village Institutions such as the one in Hamerpal to be vigilant in checking the health of all the families in the village and spreading awareness of Covid-19 and preventative measures. It is also delivering food and sanitation kits to be distributed throughout the communities. In Hamerpal, the Village Institution has provided 30 families with food kits containing grains, vegetables, spices and oil - enough to last five people for two weeks.
It is heartening to see the democratically elected Village Institutions facilitated by Seva Mandir are working tirelessly to ensure the safety and well-being of their communities. They are making sure the needs of their communities are met through support from the local government and Seva Mandir. The institutions are making every effort to keep the social fabric and support systems intact, and that the values of trust and cooperation among the communities continue. Now, the institution's role is even more vital.
We are deeply grateful for your overwhelming support and messages of encouragement. Until now, over INR 6 million (USD 80,000) has been spent in providing relief. Now, it is essential that we look forward and begin the second phase of rehabilitation efforts. The economic consequences of Covid-19 are becoming apparent and the families and communities that we work with will be disproportionately affected.
We want to share with you that July 15th is the Bonus Day on GlobalGiving, donations from $100 will be matched (9:00:00 - 23:59:59 ET). The higher the donation, the higher the match! We have a long way to go and we trust that you will continuously support us.
Once again thank you for your valuable contribution. That has aided the families and communities to survive through this period of crisis till here.
Please stay healthy and keep social distancing.
Regards
Atul Lekhra & the Seva Mandir Team
Follow us on www.facebook.com/sevamandir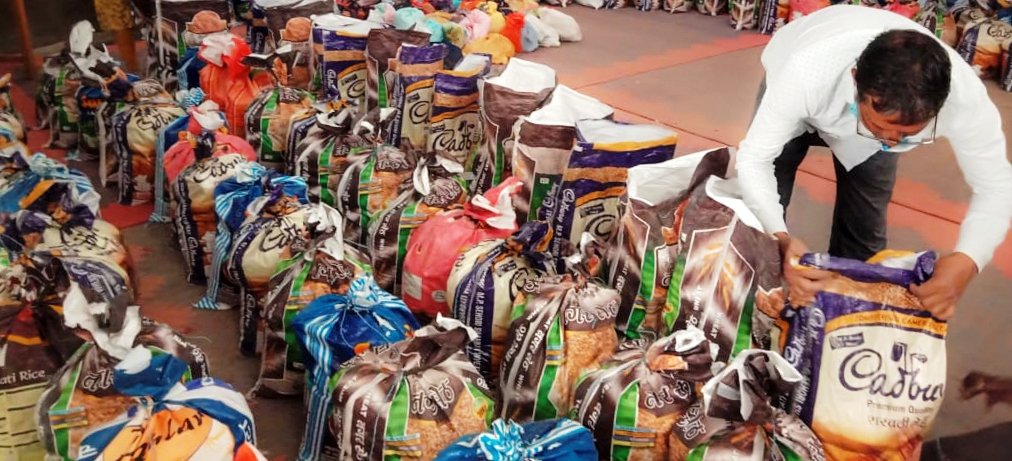 Links: