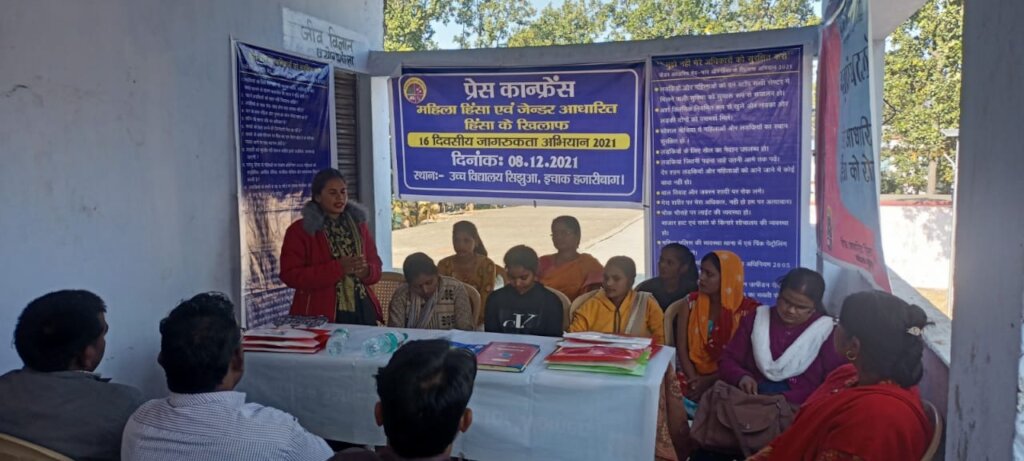 Kripa (name changed) is an It's My Body (IMB) program participant who now works as a trainer with Mahila Mukti Sansthan (MMS), one of the organizations that implement IMB. The IMB program advances sexual and reproductive health and rights (SRHR), builds knowledge and understanding on issues around gender and sexuality, and builds leadership and life skills of young women and girls using curriculum-based learning and sports.
One of the most significant initiatives taken by CREA to ensure sustainable change in our communities was to mark 16 Days of Activism in 2021 by launching a campaign titled "Your Protection Doesn't Protect Me". An event planned for the campaign was an engagement with the local news channels and the print media. The objective was to begin a conversation about different issues and representation in the news and the implication for people reading them. Kripa played a critical role in carrying out an engaging dialogue with the attending media representatives.
One of the many discussions at the event was about mainstream media's portrayal of short clothing as a possible cause for rape. When trainers explained this was not true and in fact harmful, few of the participants questioned the legitimacy of the claim by asking if the trainer's argument was supported by law. The trainer responded that while the law never connects clothing to sexual abuse, the constitution protects the rights of a person to wear anything. They also presented the factual argument of how, if clothing affected sexual abuse occurrence, children would never suffer from sexual abuse or harassment.
The trainers, including Kripa, focused on the unequal power structures and their role in inciting violence. In another attempt, one of the participants compared a new mobile phone covered for protection, to protect women and girls by avoiding short clothes. The trainers responded by condemning the comparison and asking why the same rule doesn't apply to men, who are culturally and socially accepted to bathe in public. This was concurred by a few participants, adding that the confusion and bias arose because of the way that the current social structures have shaped their perspectives. More discussions came around the notion of women being women's worst enemy, to which the trainers responded by again focusing on the role of power in these exchanges that imitate or come out of patriarchy.
Some participants also shared hope over the positive trend of women getting empowered through education. The trainers replied that while it is a celebratory thing, there is still a lack of freedom for young women to pursue higher education. Poverty and poor economic conditions push many young women to drop out of school and fall into early and forced marriage. This power is also exercised by the families where they restrict the mobility of young women on the basis of financial control. The trainers also talked about young women having minimal to no access to sexual and reproductive health services because of this power dynamics. An example was presented of Adolescents Friendly Health Clinics (ARSH), an important component of Rashtriya Kishor Swasthya Karyakram (National Adolescent Health Program) that hasn't been able to function to its best capacity and ability due to lack of trained nurses. Unfortunately, many participants did not even know about the clinic.
It is important to note that questions coming from participants, who are engaged in the media, are representative of the patriarchal narrative built around SRHR, gender-based violence, and women's rights. They do not reflect an individual's bias. It was important to not tackle the questions in an accusatory manner; the trainers, including Kripa, responded to each question by developing a healthy dialogue and unpacking the issues with care. While there were definite pushbacks during the conversations, the participants ended up requesting MMS to continue to organize similar discussion events for them and their colleagues, so that more people could develop a nuanced understanding of gender and sexuality.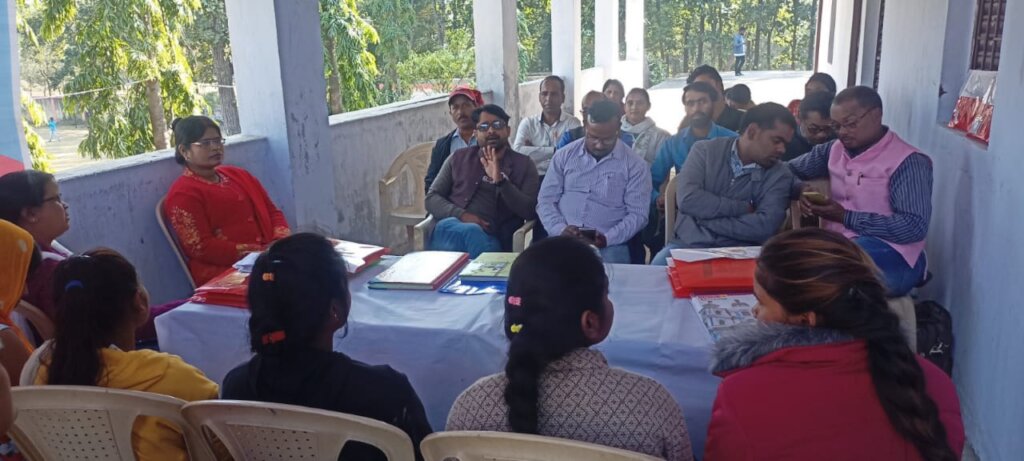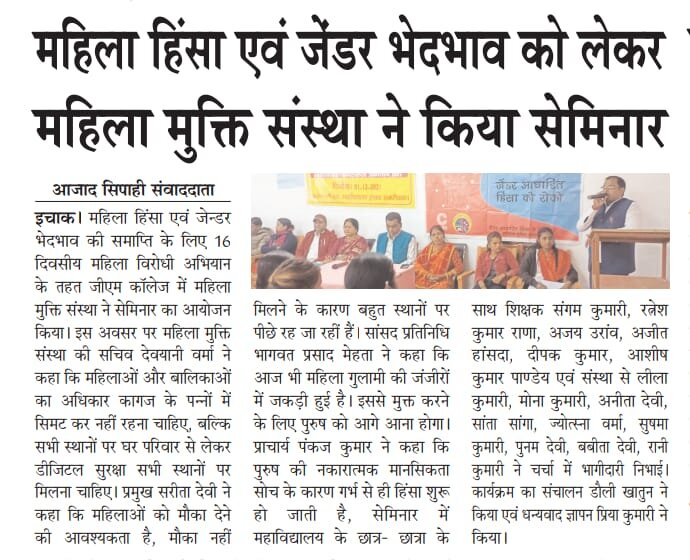 Links: