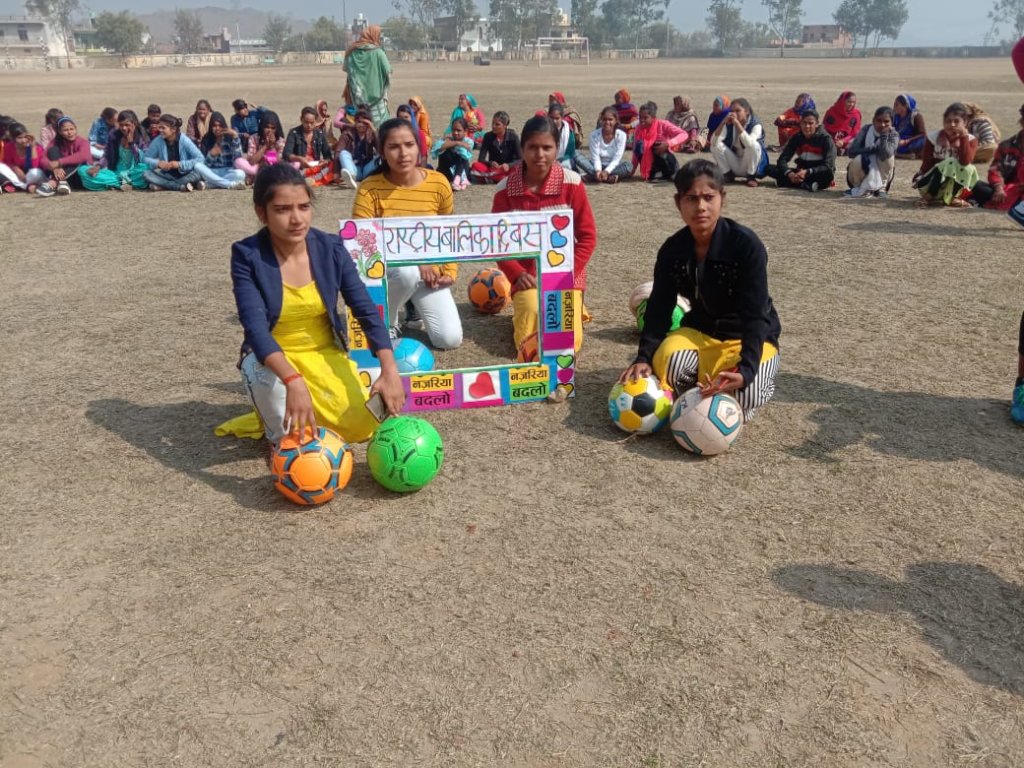 There is light at the end of every tunnel. The way girls from the It's My Body (IMB) program navigated through the pandemic opened new ways for them to recreate strategies to collectivize for accessing their rights. One of the significant components of CREA's IMB program is sports, where girls play football and other sports to assert their bodily autonomy and use it to have a conversation around freedom, mobility, and choice. The COVID-19 lockdown had affected these girls' lives with increasing control of their families on their mobility and restricting access to sexual and reproductive health services. With the pandemic restricting their opportunity to play sports, girls' accessibility to public spaces became minimal. After facing these obstacles due to the pandemic, the partners and girls fortified their intentions to repave their implementation paths. These paths were that of re-asserting their rights, re-thinking strategies, and recreating enabling environments. Post the lockdown, our partners from Jharkhand and Uttar Pradesh (UP), who resumed monthly curriculum-based sessions(1) with the girls, also gradually decided to restart their sports engagement.
Community-level big events with girls from the IMB program:
Taking the International Day of the Girl Child (11th October 2020) and India's National Girl Child Day (24th January 2021) as opportunities, 945 girls across 4 partners in UP and Jharkhand came together to celebrate these large events(2) while taking all precautionary measures to ensure protection against COVID-19.
After months of restrictions, girls took this post lockdown opportunity to express themselves. They used various art methods to convey the multiple types of stigmas and discrimination they faced during the lockdown. They performed theatre-based activities, sang songs, made posters, and took centre stage to question the restrictions imposed on them and their impacts on their mobility, education, freedom, and choices. Girls also highlighted the incidences of increased early and forced marriages that they had seen during the lockdown, some of which they were also able to stop with the IMB trainers' support. Most importantly, in all the locations where the IMB partners conducted community-level big events, girls from the program also played sports through football tournaments and kabaddi matches. Following are some of the quotes shared by some of the girls of the IMB program about their experiences of joining the above activities and how those experiences reinstated their self-confidence:
"It's so good to be finally getting to the field and kick the football. I feel so free and elated", said one of the girls in Mahoba, who played football during the big event.
"We were missing all of this. It feels so good to be able to be back with our larger collectives where girls from all the Panchayats (village councils in India) have come together. I feel I am not alone anymore", said one of the girls in Chatra, where Lok Prerna Kendra implements the IMB program.
"After a long time, I got a chance to express myself. So much was building inside me. Along with all my friends, I was not allowed to go out, while our brother was allowed to go out. Was the lockdown just for us? Not for the boys? Why were we restricted to the use of mobile phones? We had to fight so much in families to resume going to coaching classes to resume our education!", said one of the girls in Hazaribagh.
After a long gap, these big events brought together various stakeholders such as the health service providers, block-level and district-level officials, teachers, local politicians, and the girls from the It's My Body program. Admittedly, the girls had been interacting with health service providers and had a lot of support from elected women representatives in the past to counter incidences of gender-based violence. But it was also necessary that other decision-makers in the administration also get an idea of how and why the girls were affected.
Action projects by young women from the IMB program:
Another cohort of young women, who are aged between 17-19 years, has also started an interesting engagement. After strengthening the understanding around gender, patriarchy, choice, freedom, and sexual and reproductive health rights, these groups of young women have chosen related thematic issues in their respective areas and are designing short action projects to advocate with the local administration for accessing and strengthening their rights. Some of these persisting gender-based issues, which have been chosen by the cohort, include gender-based violence, gender-based discrimination, consent and desire, sexual and reproductive health rights, the leadership of women and girls. The cohorts have designed various methods to implement projects based on the issues described above. Some of them are conducting comparative studies between girls engaged in IMB and girls not involved in IMB in presenting how the program has developed an understanding amongst girls. Some cohorts are also creating short awareness-based projects by conducting film screening, running signature campaigns, summarizing, which they will present to the local administration.
This is the first time that the cohort is doing these action projects. The idea behind this is also to make the process of advocacy more participatory along with strengthening the leadership and accountability of young women. The engagement with girls in the IMB program has been an ongoing process, as the partners have been engaged with girls while implementing the new phase of the IMB program since 2019. However, junctures, like community events, have strengthened the enthusiasm of girls. The action project, which is still in process, has also increased girls' desire to access their rights.
1) Monthly curriculum-based sessions are conducted with groups of girls from 12-16 years of age and are inbuilt in the IMB program. These sessions are based on multiple topics around gender, patriarchy, sexuality, sexual and reproductive health rights and leadership. The curriculums are designed by CREA in consultation with IMB partner organisations.
2) Big events/large events are inbuilt in the IMB program. The objective of these events is to bring together girls from the IMB program and talk about their sexual and reproductive rights, issues in accessing the same to the major stakeholders. The idea is also to spread the message of consent, the need for the leadership of girls, rights of girls to the larger mass.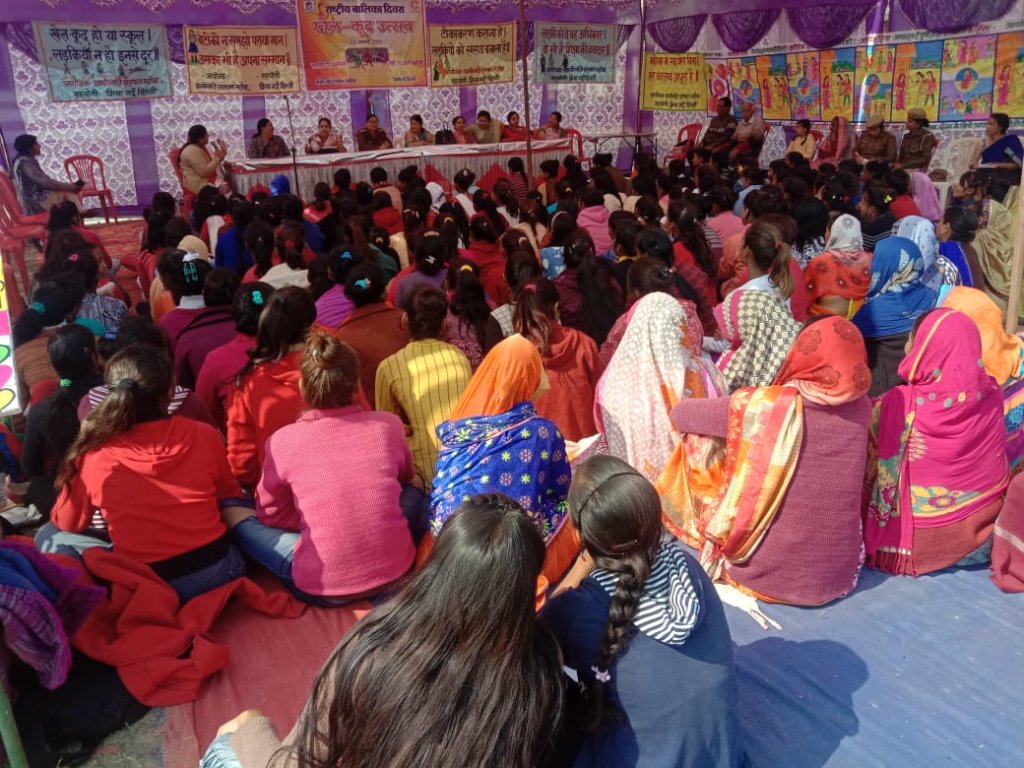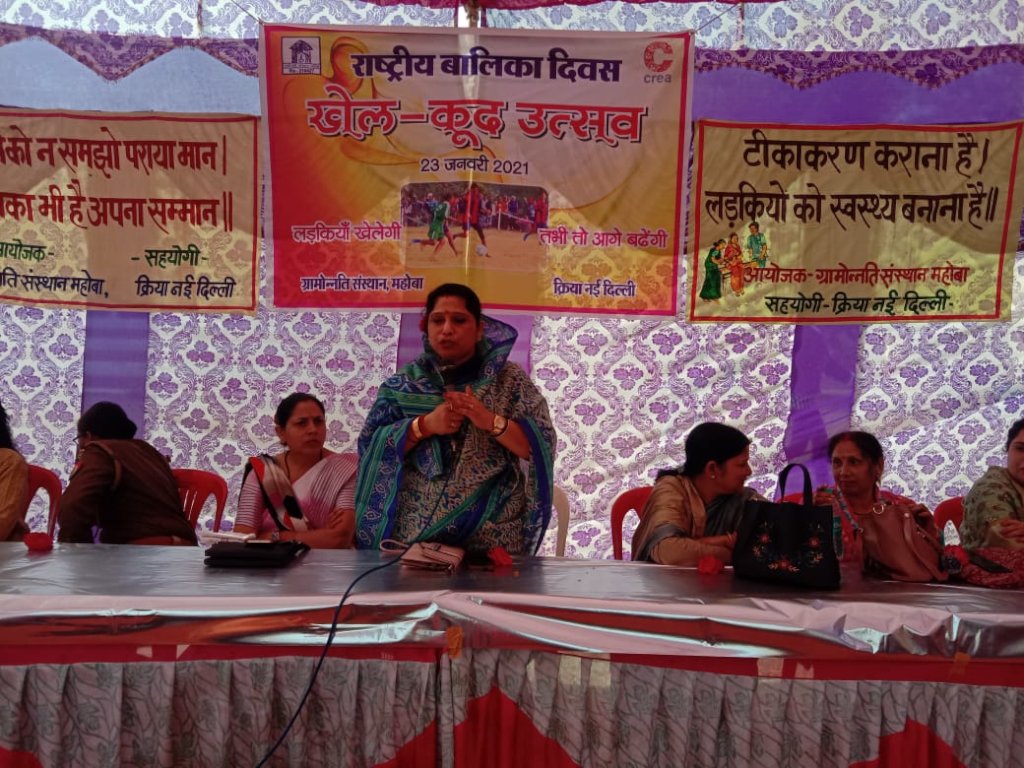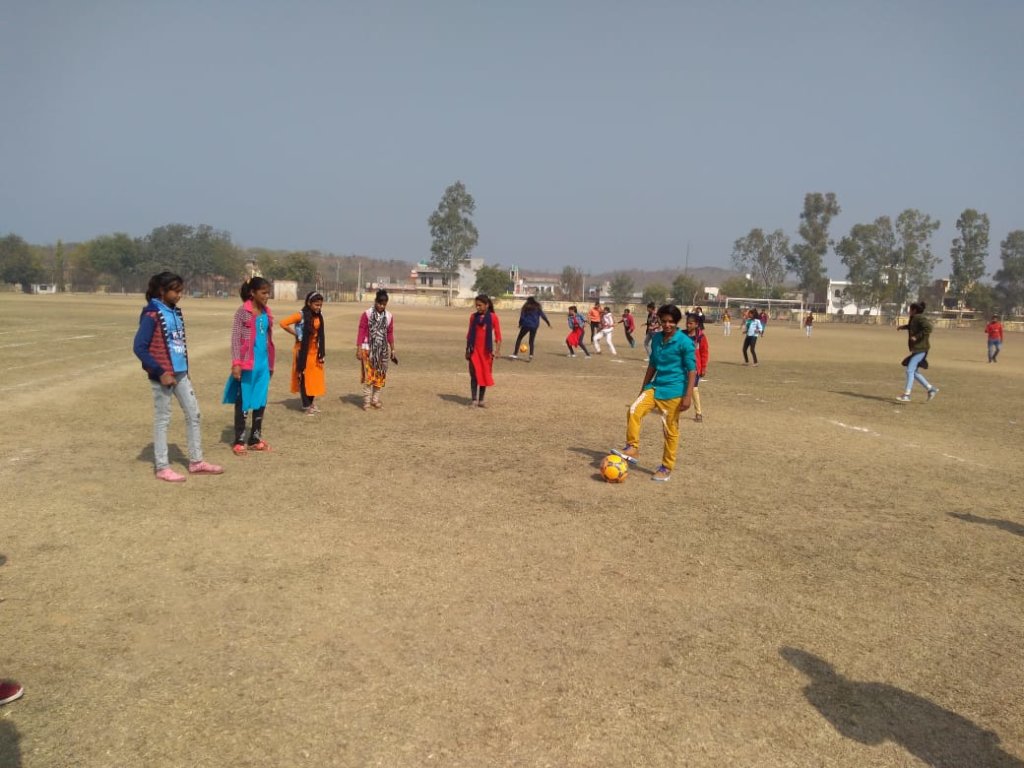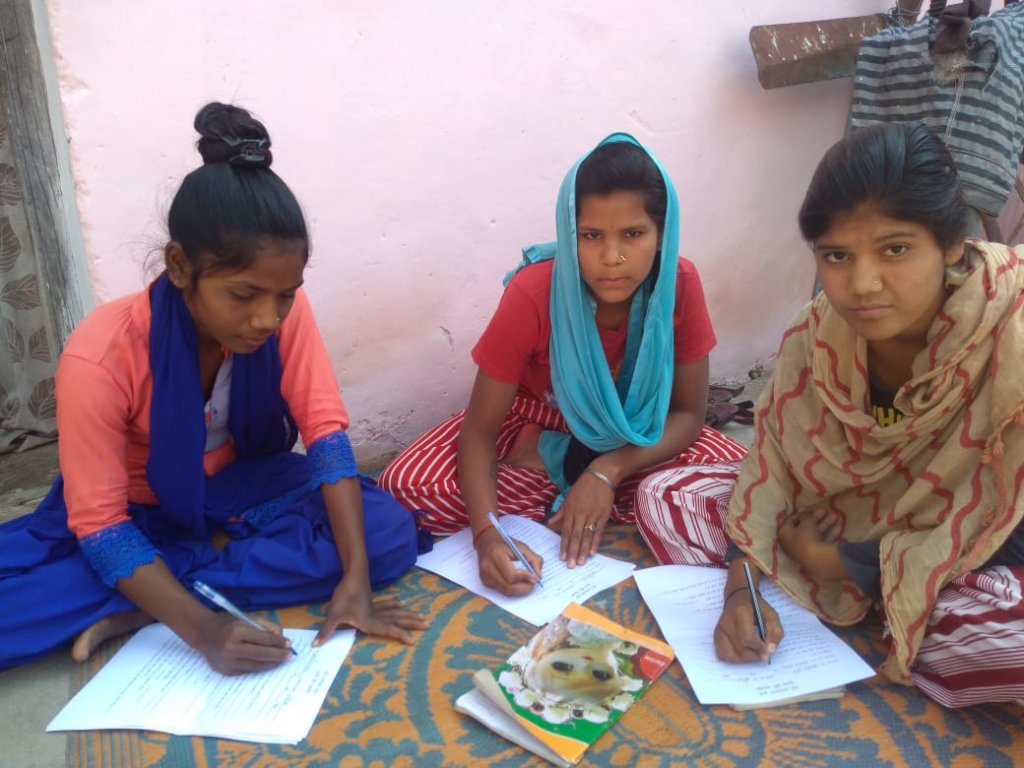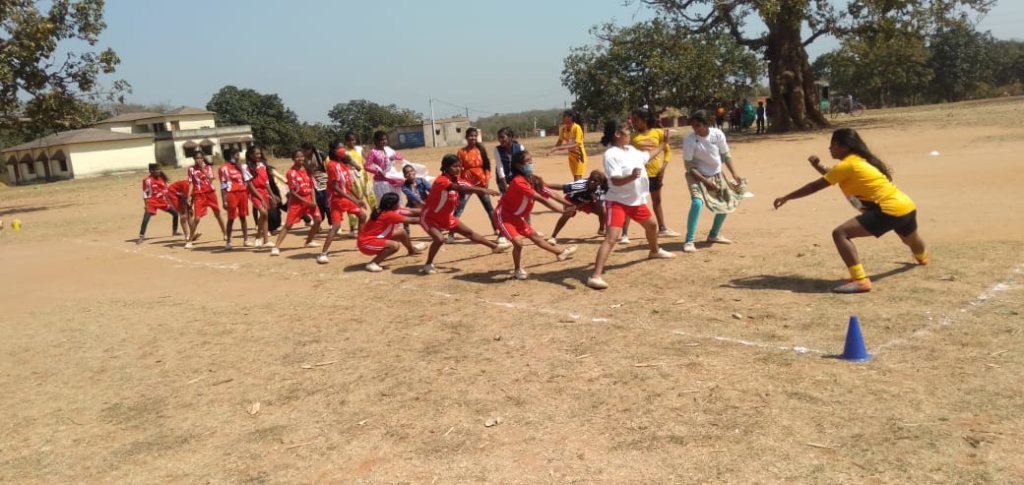 Links: