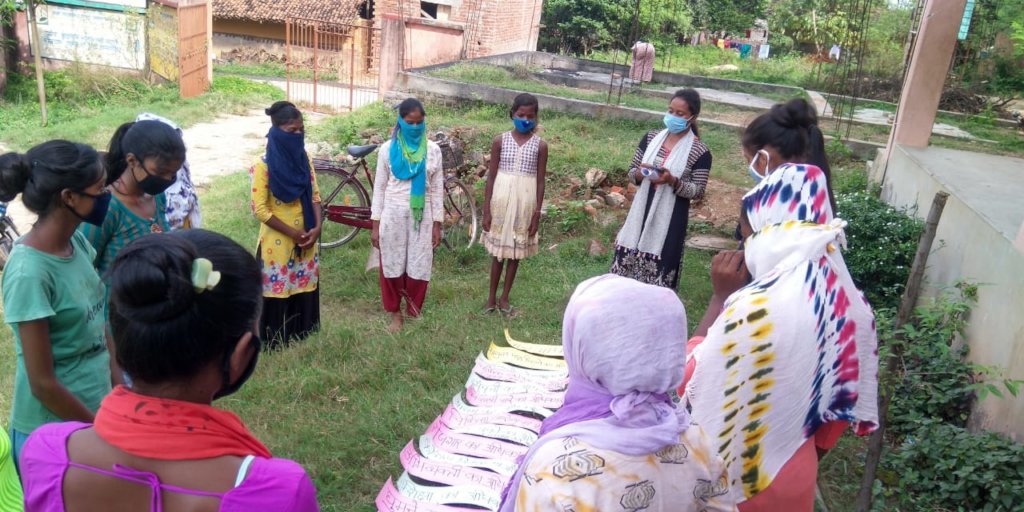 A community-based program led by CREA and co-implemented with five partners CBOs[1] in Jharkhand and Uttar Pradesh.
It is a matter of fact that the pandemic has hit us all in an unprecedented way, and the most marginalized in society are experiencing the impact of it even more severely. For over a decade, the It's My Body program has worked towards advancing the sexual and reproductive rights of girls and young women, supporting them as they claim public spaces, gaining more mobility and movement as they engage with sports and other activities. The pandemic has affected this process of change and empowerment as well.
The villages in India including where we work saw an influx of migrant workers returning from the cities as the pandemic hit and the health and other state systems have not been prepared to take the burden of this influx. Many marginalized communities continue to face a lot of discrimination and violence due to the stigma attached to the spread of coronavirus and particular communities through fake news circulating rampantly. As the girls we work with also come from these communities, they have been facing multiple layers of discrimination, violence, and control. Girls and women also do not have or have selected access to technology and the internet when the whole world is running online, therefore pushing them further away from information, engagement, and even pleasure.
The trainers due to limited mobility have been in touch with all the girls through phone calls. Despite many challenges, they have been talking to them and helping them in these challenging times. Through the program, a buddy system has been started. The trainers take a check-in with some girls and these girls, further reach out to 5 more friends creating a network of check-in calls. This was done to ensure that as a community, the girls, trainers, and other trainers are there for each other especially to address the issue of Gender-Based Violence, Mental health, and wellbeing in these times. Continuing the work with stakeholders, the trainers also plan and support Frontline workers. They are engaging with leaders, Health Service Providers (HSPs), and workers who have the mobility to physically check-in with some girls who are facing a lot of Gender-Based Violence at home.
"When will we play again? What about our education? Will we be promoted or will I have to repeat this year? How will we convince our parents if we have to repeat a year?"
These are some questions which constantly come to our trainers from girls. It has been a struggle for girls to reach and continue their education and the pandemic seems to bring a very difficult time and many questions to their uncertain futures. Menstruation has been one of the major challenges with so much taboo around it and access to pads to even those who can afford to buy sanitary pads. With no time with friends and support systems, the girls also face violence as they navigate their lives in their personal lives. As they dress up or use mobile phones to call their friends or partners, they not only face taunts and violence from their family but even neighbors, labeling her as "the bad girl".
However, the girls are also navigating to enjoy their right to pleasure rightfully.
"We decide to meet each other at the vegetable market or near the handpumps, we say at our homes that we are going to get some chores done or fetch water, plan and meet each other..." a girl described her plan to meet her friend as the control over them increases.
"Whenever we get the phone, we make funny videos and have fun!" said a girl from Jharkhand.
It is powerful to see the resilience of these young girls and women. Even in these difficult times, they navigate and try and look for multiple ways! That is probably what the program through its politics of making choices and having control over one's life and agency has constantly emphasized on using sports as a medium which has proven to be a great tool.
CREA and its partner organizations after the assessment of the COVID -19 situation in communities started engaging with the girls again using specially designed sessions on sports and perspective building. From July/August, IMB trainers started meeting with girls in physical spaces, in smaller groups, by taking all necessary precautions. The response of girls was extraordinary as they joined in huge numbers. Months of lockdown had made it difficult for girls to meet, talk to each other, express their thoughts, anxieties, and wishes. They also faced greater control and discrimination. Wanting to come out of their houses and experience freedom, they grabbed the opportunity to meet, play, talk to each other.
[1]Lok Prerna Kendra, Hazaribagh and Chatra; Mahila Mukti Sansthan, Hazaribagh; Yuva, at Jamshedpur in Jharkhand Gramonnati Sansthan, Mahoba; Sakar, from Bareilly in Uttar Pradesh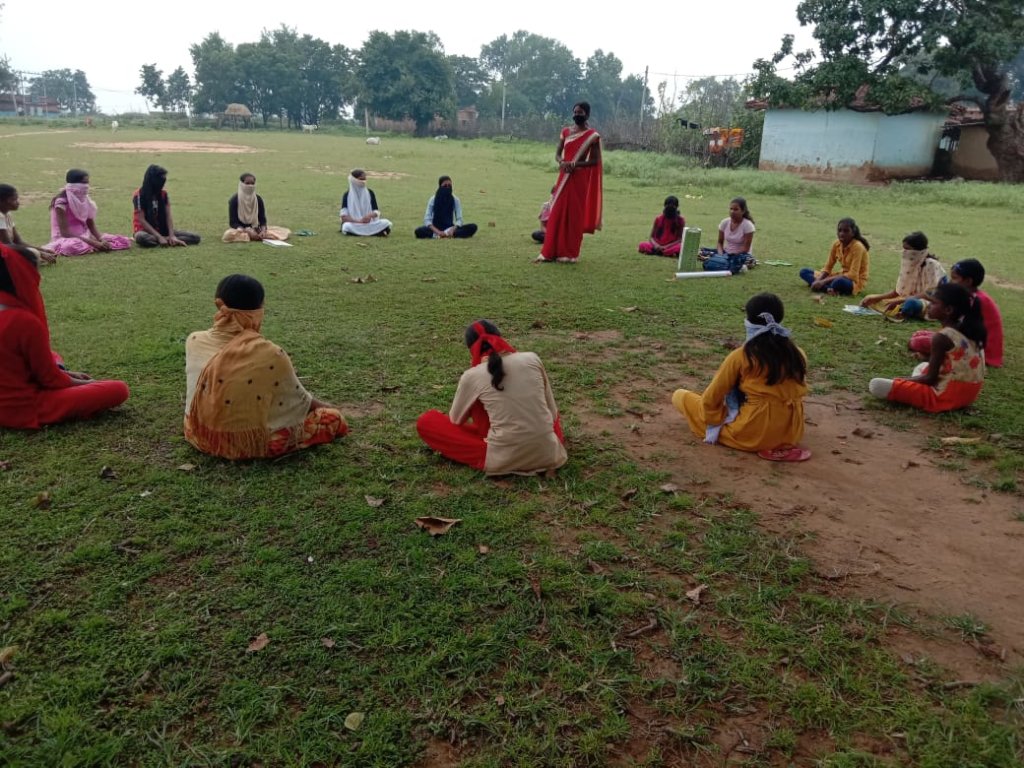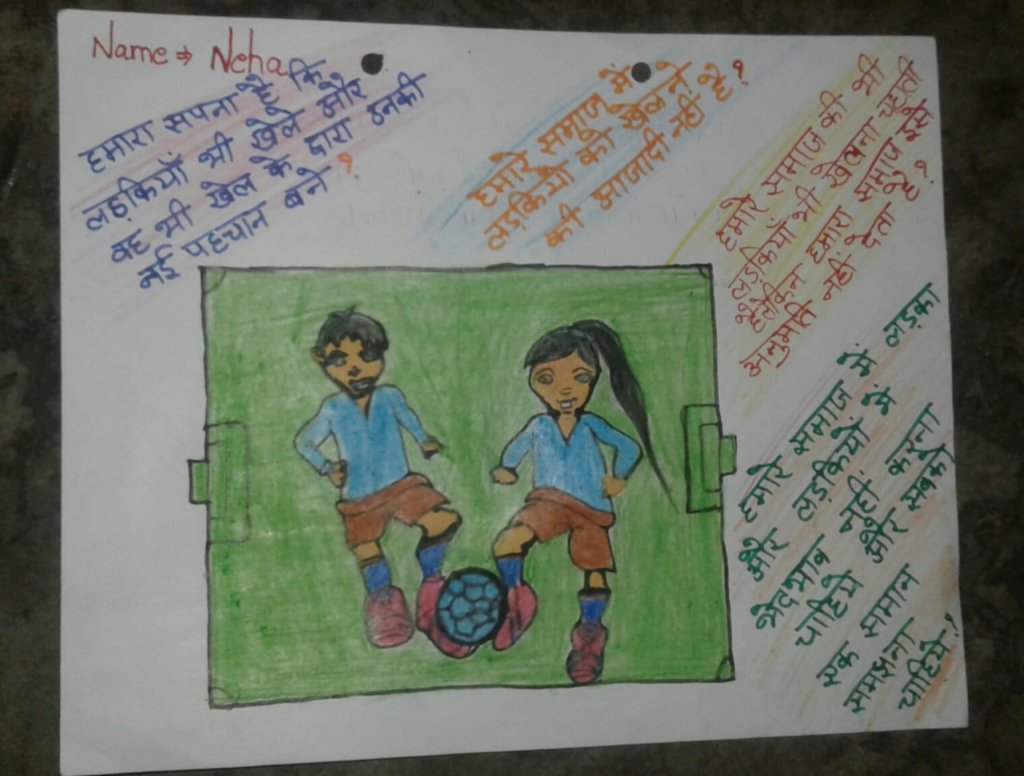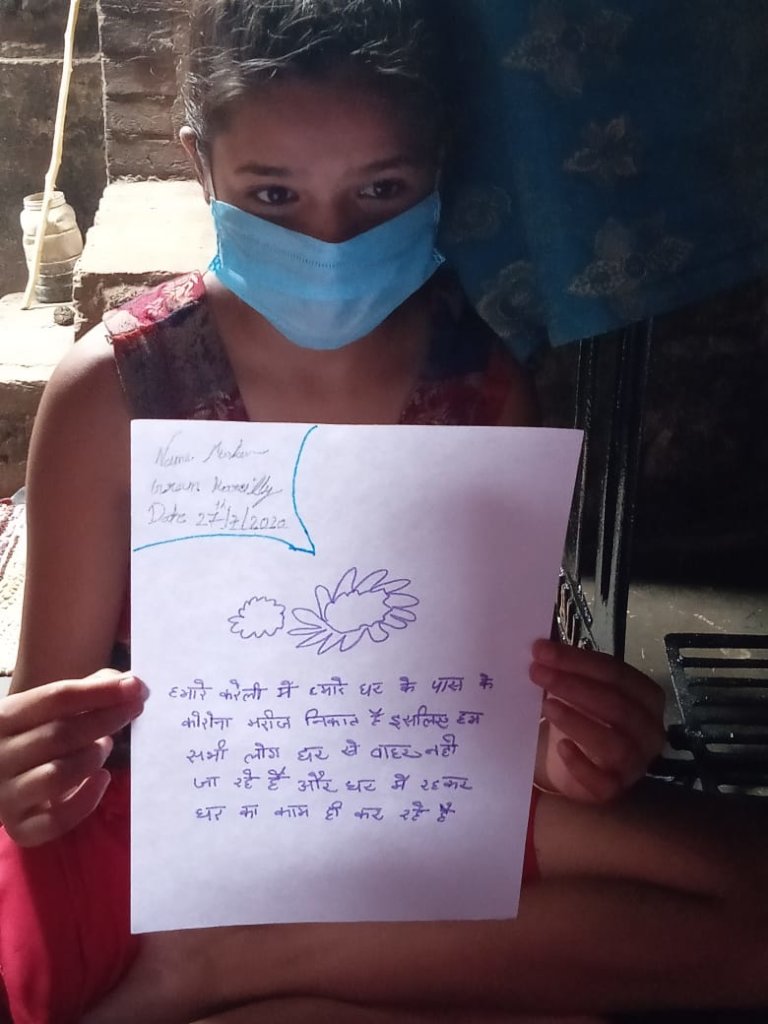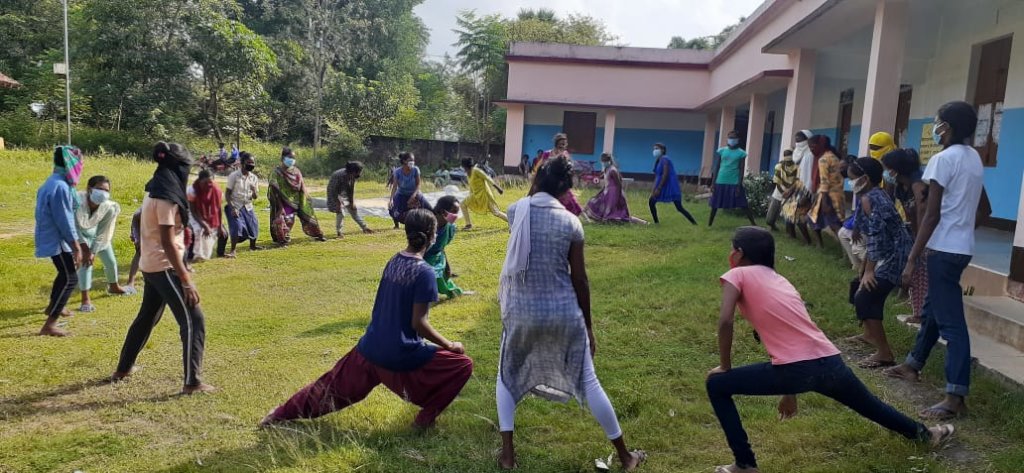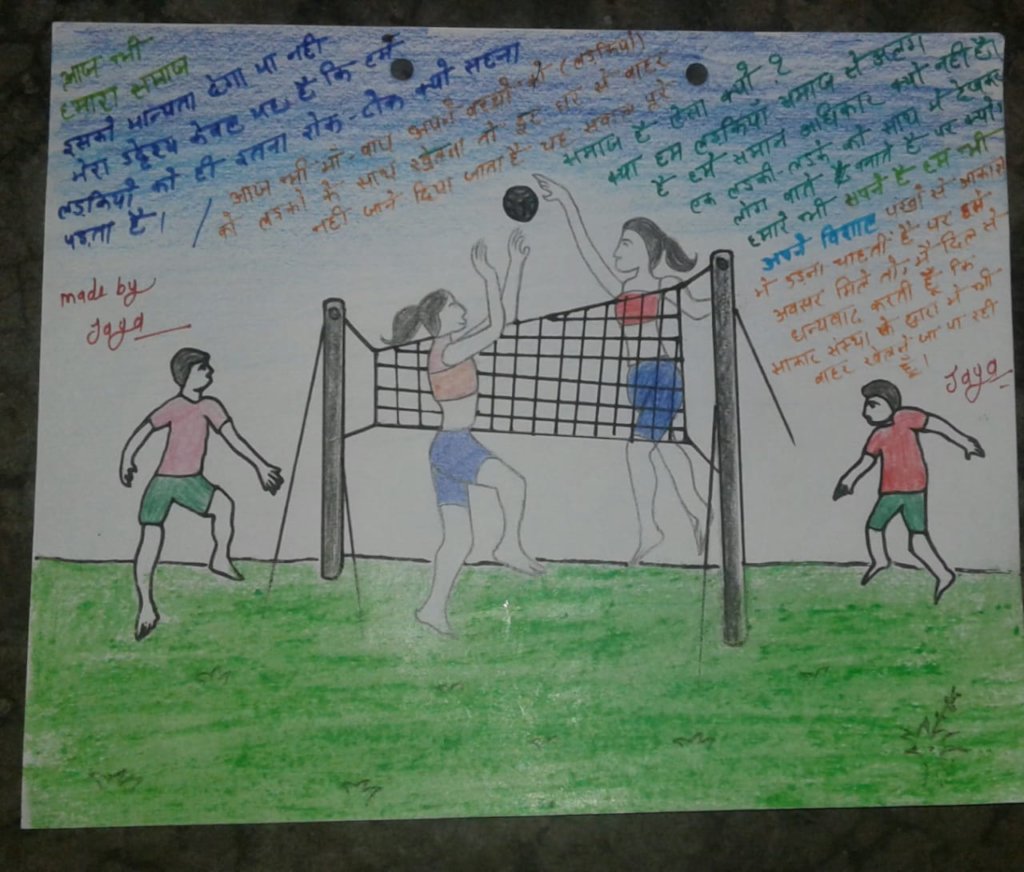 Links: