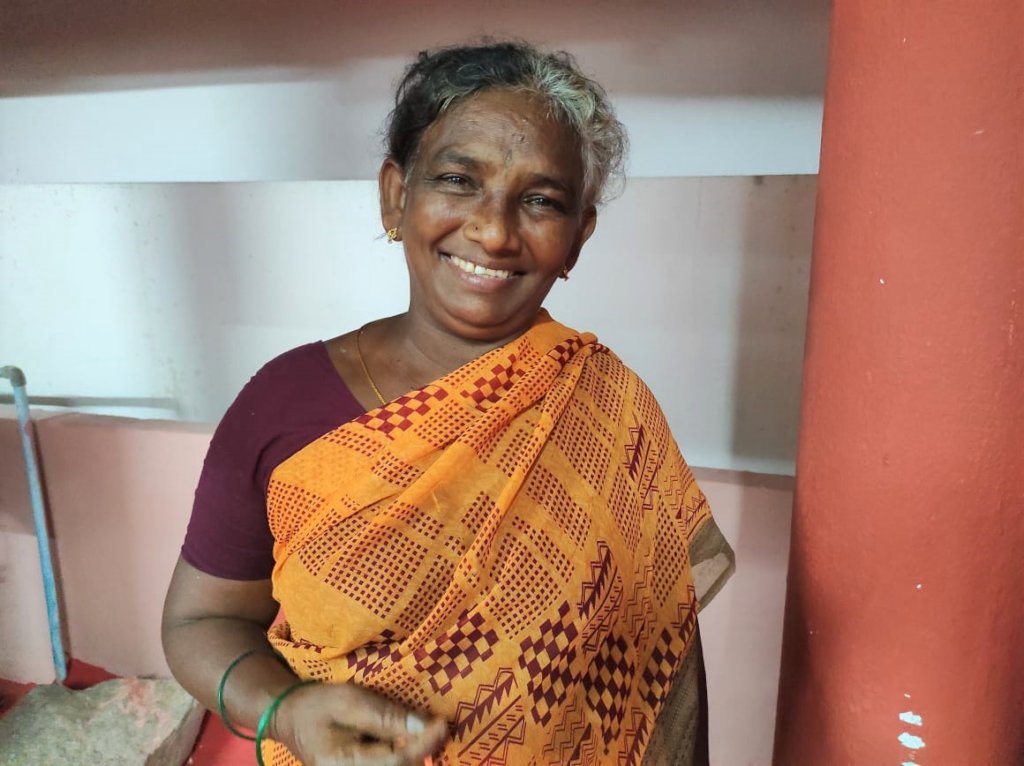 Dear Friends and donors
Greetings and good wishes to you from BASS- India. Hope you are safe and stay well
Thank you so much for your kind support to provide essential food and sanitary supplies to the neediest vulnerable families in Guntur Andhra Pradesh. We are also sending our heartfelt gratitude to GlobalGiving for donation support by providing us a great opportunity to operate Covid 19 relief camps to needy families in India.
BASS India is continuously organizing Covid 19 emergency relief to most affected needy areas in slums and villages in Guntur and Prakhasham district. Soafar we are able to distributed essential food ration kits supplies to 5500 families with all your help and Globalgving.
we are sharing a story from one of our Covid relief beneficiary Samrajyam as follows in English version
Namsthe!
I am Samrajyam aged about 52 years living in a hut at Roadside in Guntur. I have been working as a daily Maid servant in local houses since my childhood and feeding my family. My husband is a Rickshaw puller (Try Cycle) and alcohol addicted with severe heart problems. I am only the bread winner for my family. I gave birth to 8 children but in which 2 girls died at an early age and three daughters and my elder son got married. I am living with my three sons, my elder niece and my husband in our small house.
Unfortunately, Covid 19 lockdownis negatively affects our family alot with the highest risk of starvation due to the loss of jobs. My sons lost their jobs working as daily wage servers (suppliers) in a hotel and another son selling coconuts on road and I also lost my job since March 2020. My husband is also died during the Covid lockdown times in June due to his health issues and no medical facilities available at strict lockdown days.
During the lockdown days our family just is stay at home and not allowed to go out and no income and no food. While I work in local houses with a small monthly wage and also get leftover food from my employer families. But due to corona virus expansion with strict lockdown implementation no one helped us and no one allowed to come near their houses. Therefore, we faced very tough difficult times even suffered allot to have a single meal for few days.
At these unfortunate days BASS India come forwarded to helped us with an essential food commodities two times in June and October to feed our families to cover a period of two weeks. we are very happy to have meal for few days. still works are not started for us. Thank you BASS and all the team for your best kind relief services to the most needy.
with Gratitude - Samrajyam
Like Samrajyam not only the daily wage workers but also even private school teachers, private job holders, other temporary daily wage job holders and many lost jobs on account of Covid. Not only poor families but also middle calss families suffered allot currently at risk of stravtion. Still the affect of Covid Lockdown continuing for of 70% of the families in Guntur District.
Therefore durign the last three months BASS is distributed esential food ration kits to most needy families in cludes private school teachers, temporary job holders and advocates and helpers and sanitation workers. BASS is also specially concentrate to distribute urgent food relief to disabled (who lost help due to Covid) aged, widows and neglected children. BASS is also distributed financial support to poor families who needs to pay basic household and medical needs. BASS is continuously operating a community kitchen to supply daily cooked food to 30 most vulnerable neglected aged people in a big slum in Guntur. BASS is also distributed a monthly ration support to 3 care homes in Guntur district and continuing. Along with relief BASS staff and Volunteers are making awareness on Covid prevention methods with social distancing methods.
We are also submitting that Covid 19 is not stopped in India and still fast spreading at community and family level. Everyday an average 400 covid posive cases register currently. But recovery rate is better and still less restricted COVID-19 lockdown is implementing and no gathering and no schools started yet. still most of the families are struggling to get daily food due to all the income lost as well as no works started. Many people and children affected ill-health as well as Corona positives. Unfortunately Covid Positive patients and symptomatic people are not able to have immunity boost food supplies to recover from Corona.
Therefore we humbly requesting you to kindly support our urgent covid relief project to help many families who are at risk of starvation due to no jobs. The ration kits contain essential food and sanitary items as an average cost $10. One small family of 3 members can access food to survive at least for one week. Please also share the project link and do fundraise.
Thank you so much
with Gratitude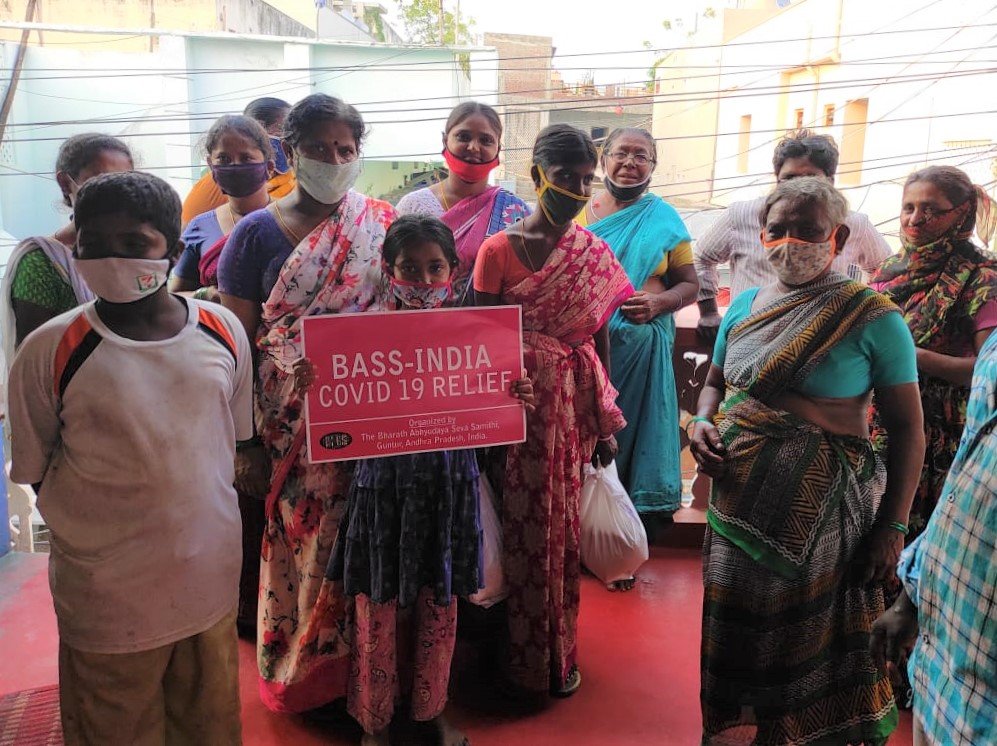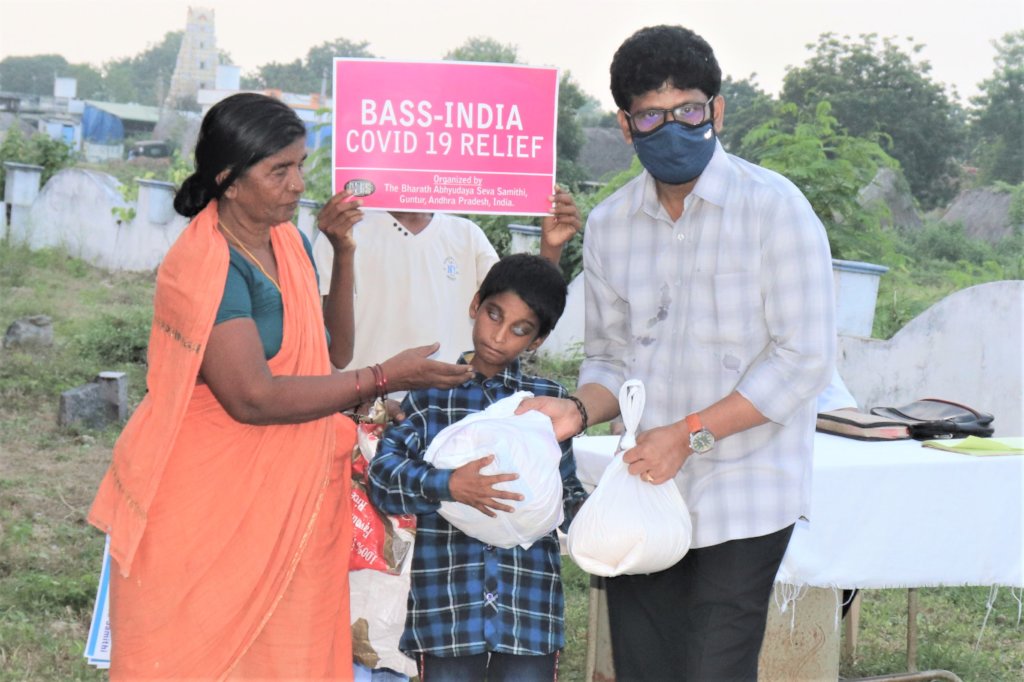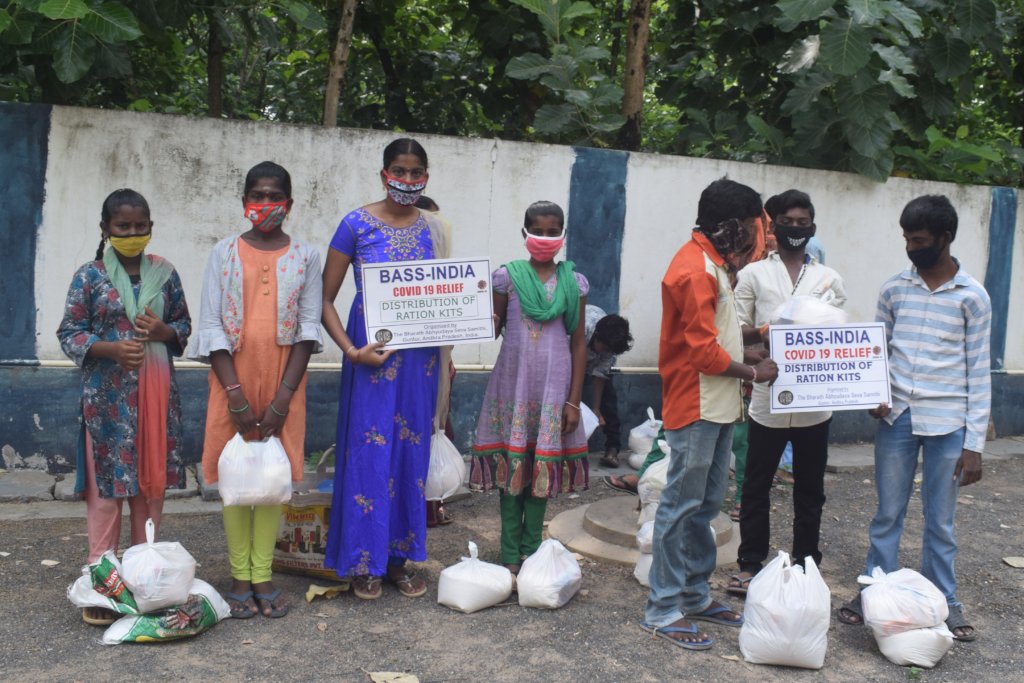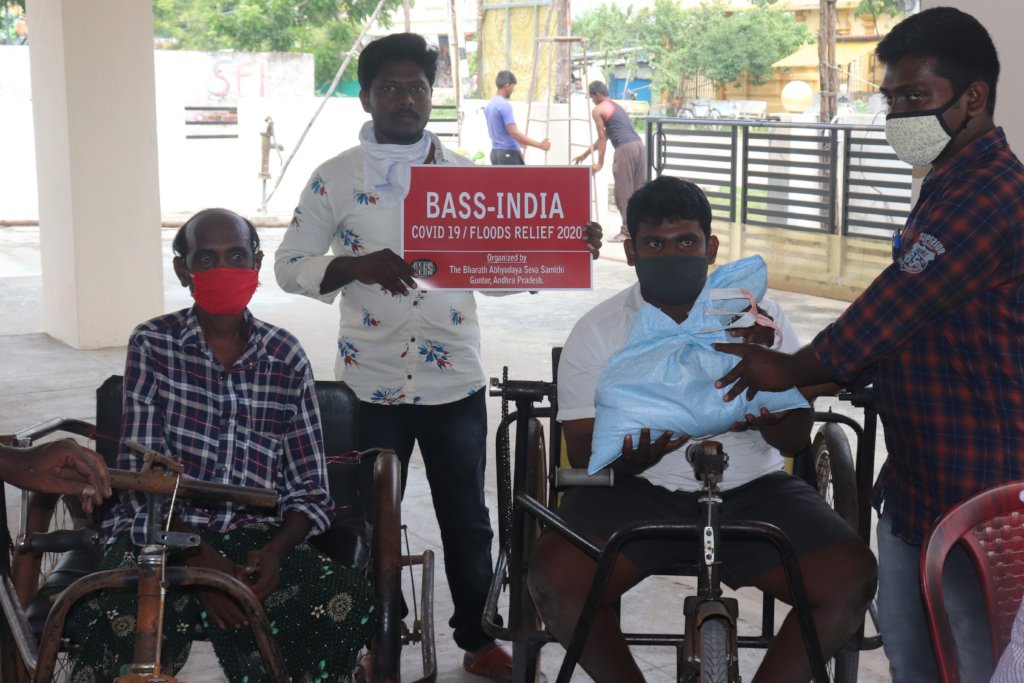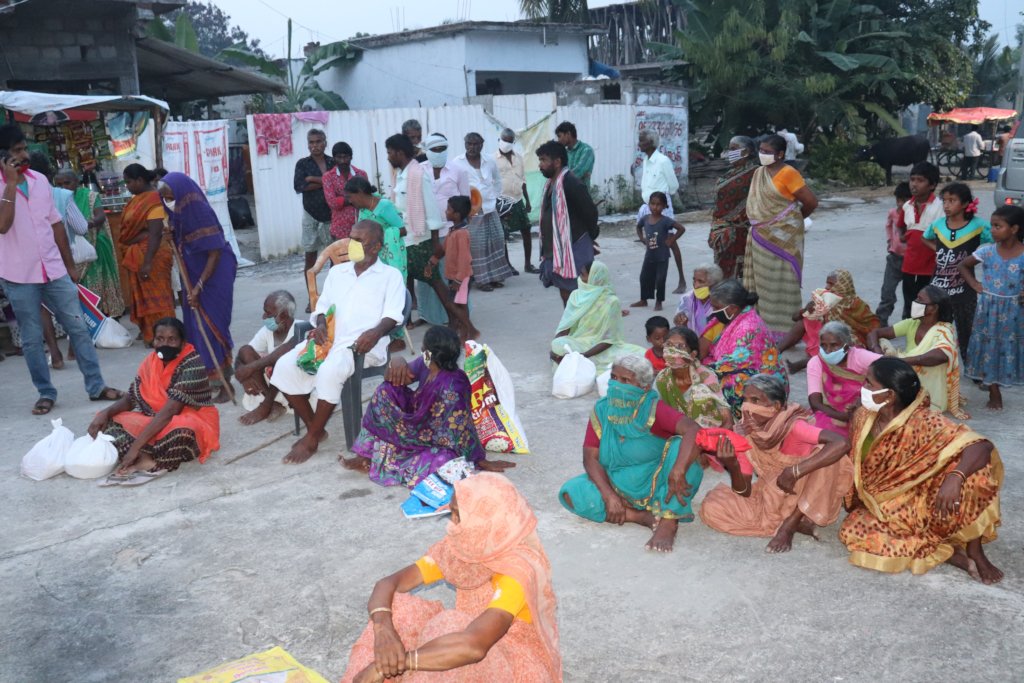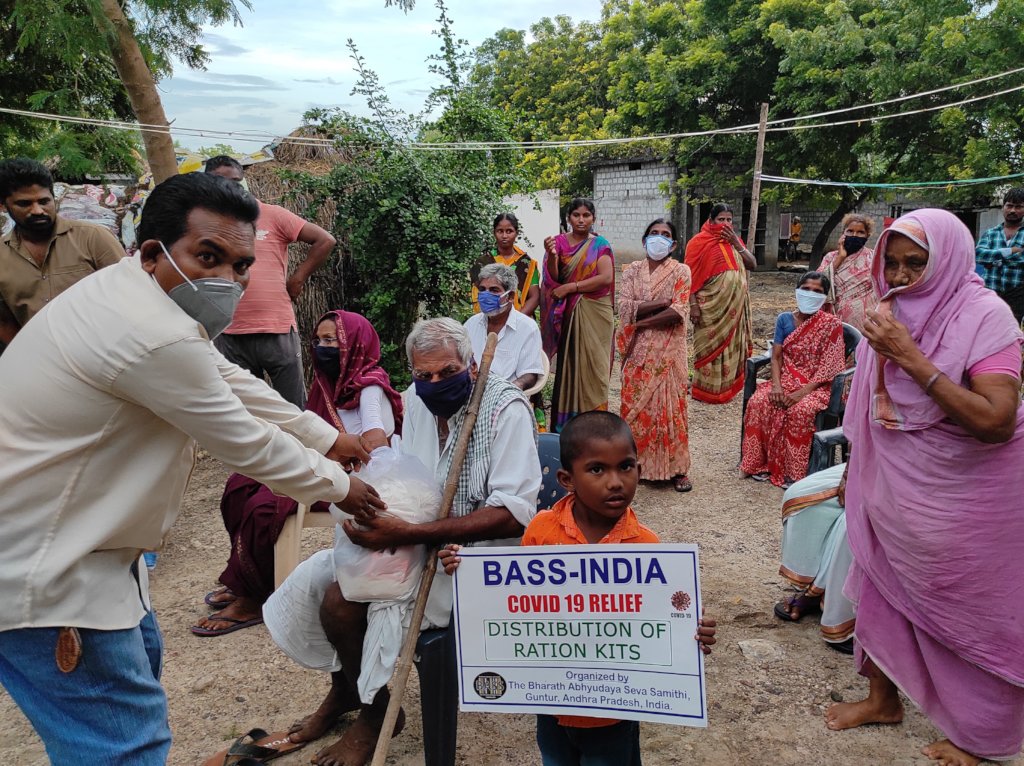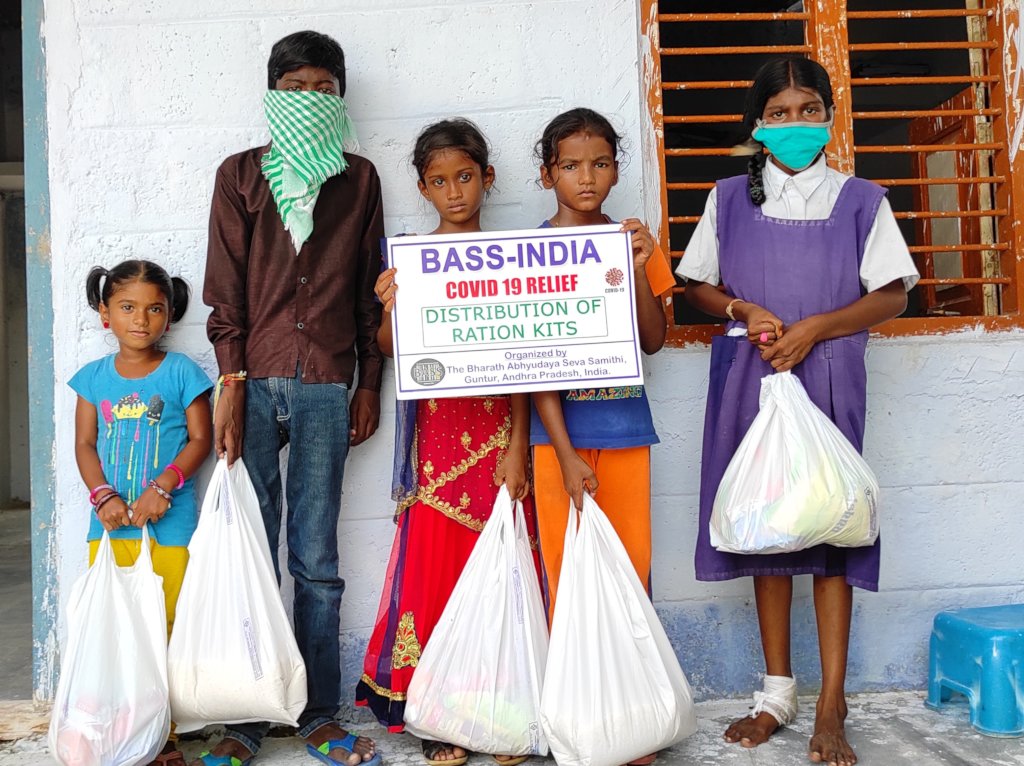 Links:
Attachments: