Project Report

| Jun 16, 2023
Building Life Skills Along with English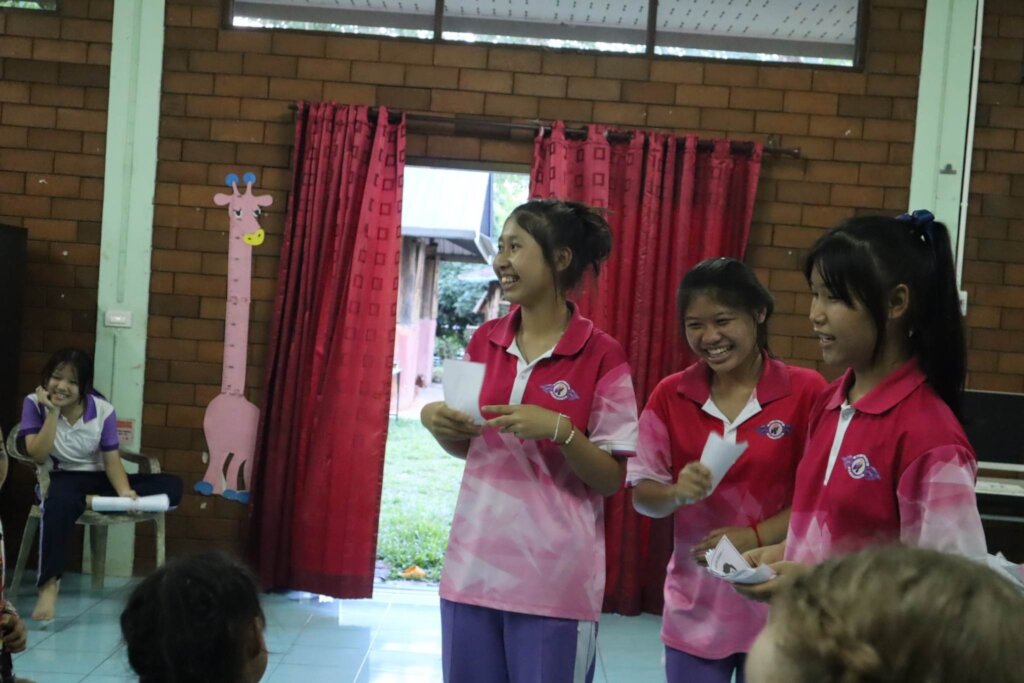 We're well into June. With the start of the rainy season, the weather has started to cool down enough for students to sit through their classes.
The "Upskills" classes started earlier this year with shopkeepers in the town of Phrao and the adult education centers are restarting.
The middle and high school students at Warm Heart and a small hill-tribe boarding school across town are engaged in practicing their English while exploring ways to develop their emotional intelligence, initially focusing on self-awareness and social skills.
We're delighted to have volunteers from the UK, Canada, and India to assist with the classes in addition to their projects in the community.
Shopkeepers With the start of the new school year in mid-May and early June, schedules are gradually settling down, allowing our group of shopkeepers to allocate time to improving their customer service skills while practicing English. Finn brings his experience in restaurant management and hospitality to the conversations and the role-plays he uses to teach the classes. As the COVID restrictions ended shopkeepers have been having many more visitors, often foreigners, coming through their shops in Phrao. Everyone delights in a smile returned by a customer.
Young Adult Education Students tend to be younger, many recently out of 9th grade or coming back to school after a few years working. They enjoy conversations engaging their social skills and brushing off their rusty elementary school English. They are learning practical skills while continuing to mature and find their path in life.
Middle and High School Students Our Warm Heart students are stepping up to the anticipation and responsibilities of a new grade, with the majority in their teens. The older students have each been paired up with a younger student to act as a mentor. They make sure their charges get their chores done and help the new students get settled in the children's home routines. The first workshops centered on awareness of the importance of the role of a mentor. Next, they worked on dealing with bumps in the road - how to recognize and deal with emotions - their own and their mentees as they ran into resistance or issues that needed to be resolved.
English Practice The workshops are designed to find fun ways to practice English while building these social and emotional intelligence capabilities. Students are divided into groups according to age and grade to target the activities.
Looking ahead, the following plans have been scheduled for the upcoming months:
Adult Education Classes: The adult education classes will continue offering practical training in customer service skills and English language proficiency. These classes will be tailored to the needs and requirements of the participants, providing them with valuable skills for personal and professional growth.
Continued Practice for Students: Middle and high school students will continue their English practice and core competency skill development throughout the upcoming months. Additional activities, such as public speaking events, and community engagement projects, will be incorporated to further enhance their skills and confidence.
We continue to evaluate this program and adapt it to the needs identified by our community. We will keep you posted as the groups progress.
Many thanks for investing in this program.
Dana, Michael, Evelind, and the Warm Heart team.