Project Report

| Oct 14, 2023
Gearing up for the next semester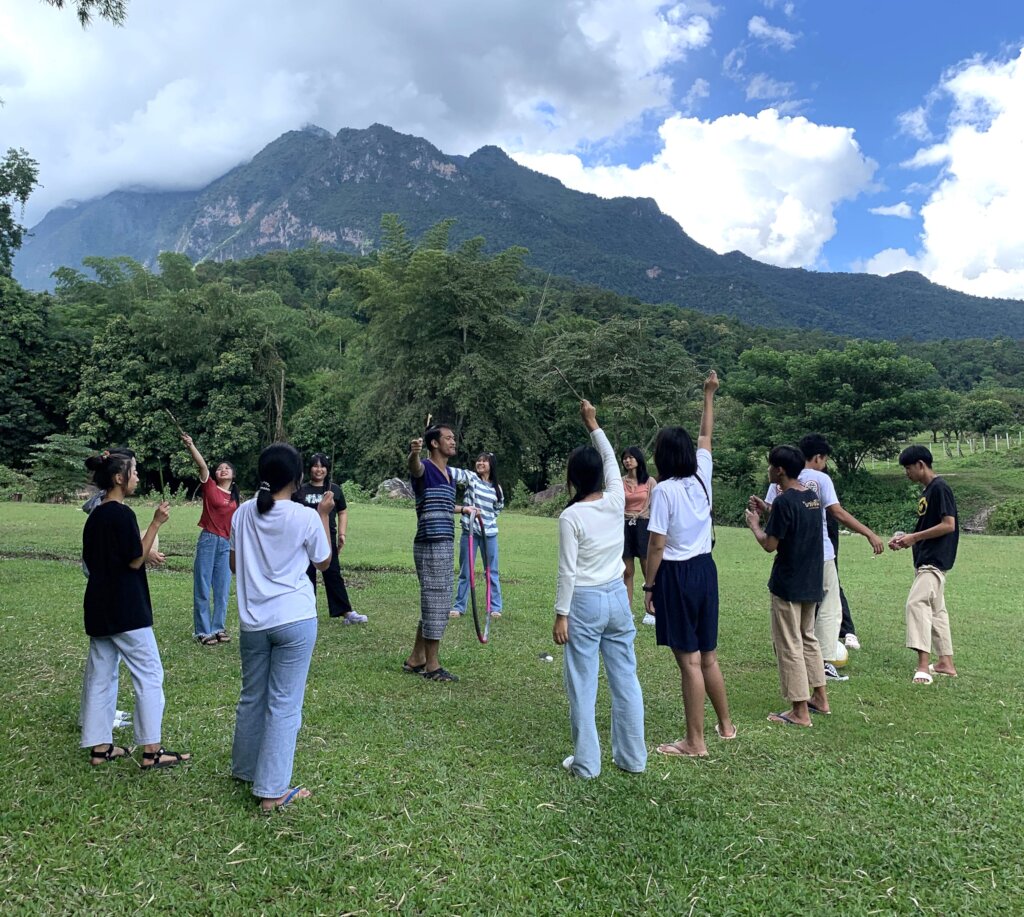 It's October; the students have completed their mid-term exams and are taking a break for a couple of weeks. We had a successful series of classes in June-September with students at Warm Heart and a local Lahu Hill Tribe children's home. We split the Warm Heart students by age group and tailored the classes accordingly. In addition, Finn held small 1-2 person English classes with shopkeepers in Phrao and remotely via Zoom. Our college students often reach out to him to help with their English projects.
August-September is harvest time, so the Adult Ed students were off in the orchards and fields. Therefore, we focused on our rapidly maturing groups of Warm Heart children. We have 20 teenagers at the children's home, including 10 in high school Hence the focus is on building their English and self-awareness, starting to set life goals.
Finn set up a range of activities for each group, keeping them energized and engaged. Balance and focusing exercises for the younger children. Confidence building for the older ones. Finn started to track the progress of each student, so we could address any issues and keep them motivated. One little boy was resisting doing homework and settling into class. A promise of ping pong lessons after class got him focused and participating well in class.
The Lahu Hill Tribe children's home is a small organization on the other end of Phrao District. They asked for assistance to give their students and staff some English and competency skills. Finn headed over there twice a week to train the staff and work with the children.
With the students on break, Finn is taking a youth leadership training class and will plan workshops for the next term in Phrao.
We see the impact of these programs as our high school students plan for their next phase of life. We see students from the first cohort in the fall of 2021 continue to pursue their goals. - Faa has moved from barista to a position in the local government sub-district office.
Thank you for your continuing support as we adapt to the changing economic environment and community needs!
Best wishes for this fall season!
Dana, Evelind, Michael, Finn, and the Warm Heart Community