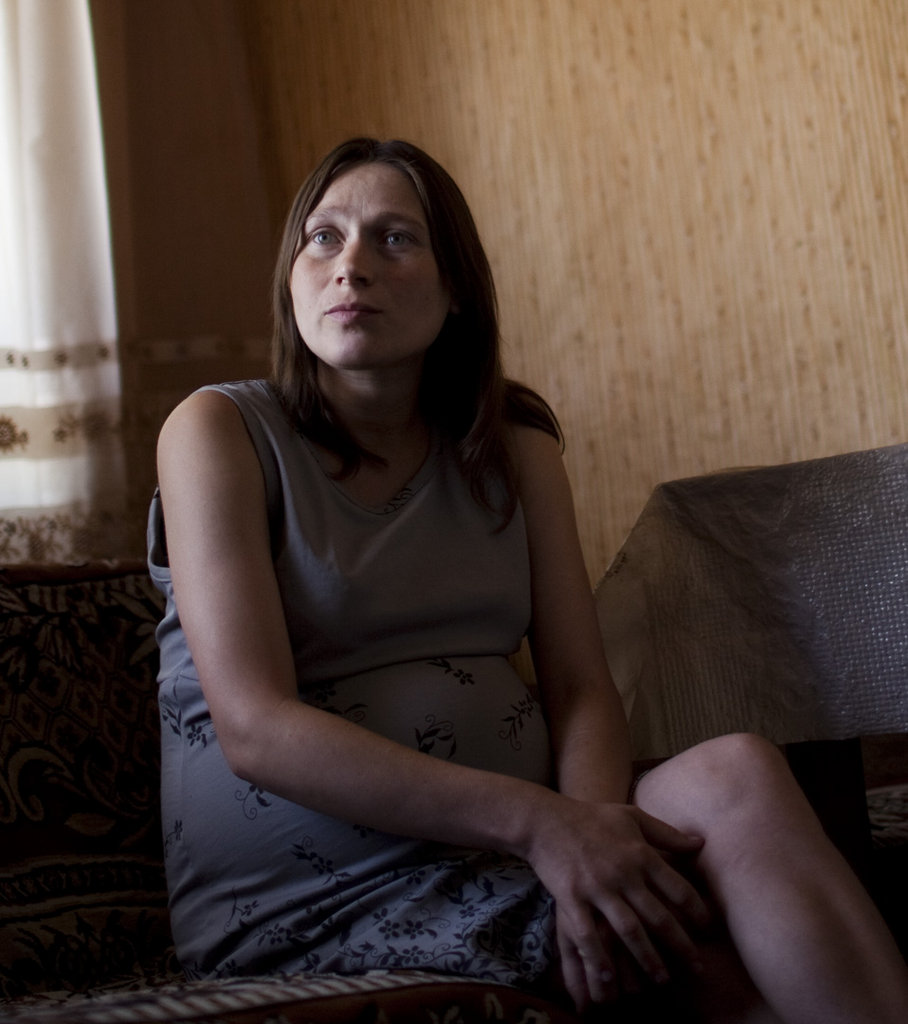 Speranta Terrei is grateful to our 37 donors who contributed $5,880, including matching funds from the Lilly MDR-TB Partnership. We placed fourth in the Lilly Challenge on Global Giving and were glad for this platform to share the lives of tuberculosis patients in Balti.
Because we are far short of our initial budget, we have revised the project to fit the amount available. After subtracting fees for Global Giving's services, Speranta Terrei has about $5,000 for our project.
Our revised project will support 25 tuberculosis patients with 5 moderators. For the time being, we removed the largest item, the community center, and reduced personnel time and operations expenses. The revised project budget is attached.
Galina Zaporojan, featured on our project page, is coordinating treatment support given by these 5 moderators:
Mariana Armas, a patient who is nearing completion of treatment for drug-susceptible TB.
Vladimir Alesin, who knows firsthand the plight of families with TB patients.
Nadejda Priscu, a physician's assistant who witnesses many tears when she has to inform patients they have been diagnosed with TB.
Constantin Khihai, who has been a moderator for 2 years and has assisted 18 TB patients to complete treatment.
Irina Suparscaia, who had TB in her family and has been a moderator for 21 patients.
Our new moderator, Mariana, was pregnant when she began treatment and now has a healthy 5-month old daughter. Mariana told Galina, "I want other patients to understand what TB treatment is, now that I understand it better." Mariana lost her father to TB and wants to prevent her 2 children and other children from being infected. You can see Mariana in the attached photo.
You saw Valentin Guivan on our project page, sitting on the ground while taking anti-TB drugs. Valentin has been cured of TB, but he continues to be homeless. For the winter, a resident of Balti is allowing Valentin to stay in his garage. We are trying to find ways to keep Valentin from returning to the street, where he is more susceptible to re-infection.
The staff of Global Giving has been responsive and practical, answering our questions and advising us. Through Global Giving, Speranta Terrei has the help of Sites of Change, at the University of British Columbia in Canada, for designing a web site. We welcome your suggestions for our upcoming web site, especially from those of you with a penchant for design!
Feodora Rodiucova and Asma K. Henry
rodiucova@gmail.com
asmahenry@clear.net
Attachments: