Project Report

| Nov 1, 2023
Empowering our children for life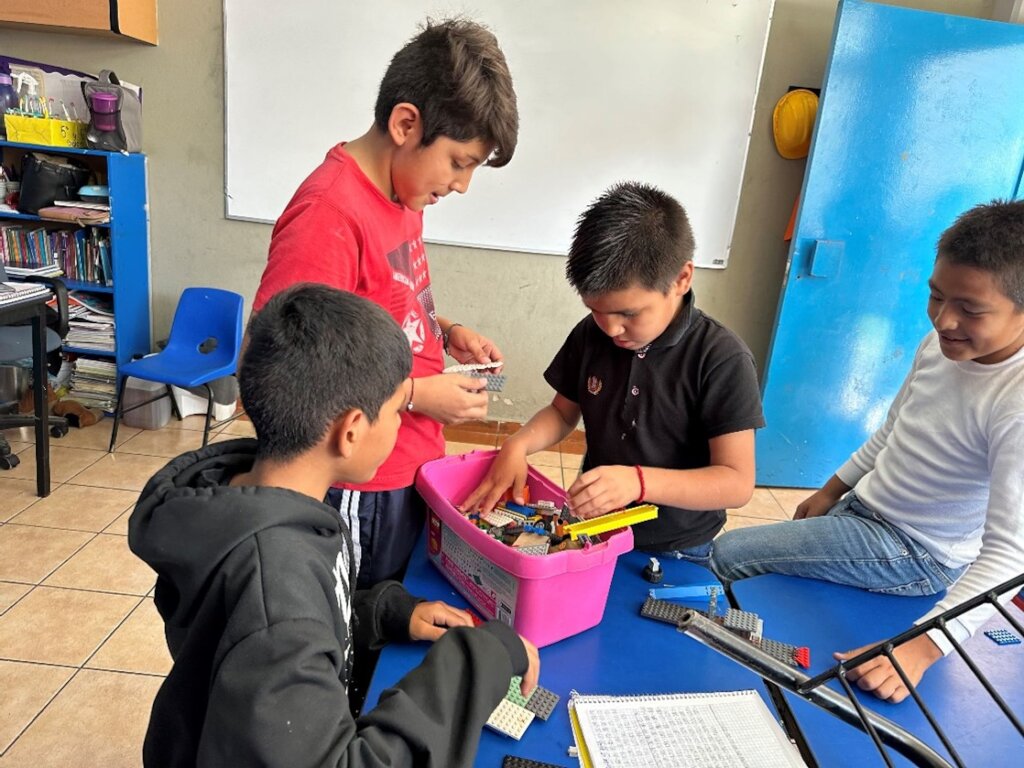 Dear benefactor
We greet you wishing you well and we thank you again for staying with us. Your support is invaluable and makes it possible for the children and teens of the Shelter to improve their school activities day by day, thanks to the educational support they are receiving in our facilities.
We believe that the education that our users are rightfully deserved should include not only curricular aspects necessary to work as a professional or to have a decent job, but also knowledge that will help them improve their quality of life and keep them safe.
In the Albergue, during these months we provided workshops and educational support in which our users were taught fundamental aspects for life such as:
-Strategies and preventive behaviors that will help them avoid becoming victims of violence.
-Knowing how to stay healthy and the importance of choosing the nutrients they need on a daily basis
-Finance and resource management and how to develop savings plans (according to age).
Our goal as an Institution is to ensure that our users acquire the tools that will enable them to overcome the conditions of extreme poverty and deprivation with which they have lived due to their adverse family situation.
Thanks to your generosity and constant support to our work, we maintained our services and the children and young people of the Albergue were able to continue with their school activities and learn behaviors and knowledge that could even save their lives in the future.
Therefore, on behalf of all our users and the team that is part of the Albergue, we thank you and send you a big hug.
Spanish
_______________________________________
Querido benefactor
Te saludamos deseando estés muy bien y agradecemos nuevamente mantenerte con nosotros. Tu apoyo es invaluable y posibilita que los niños y adolescentes del Albergue, día a día puedan mejorar en sus actividades escolares, gracias al apoyo educativo que están recibiendo en nuestras instalaciones.
Consideramos que la educación que nuestros usuarios tienen derecho a recibir debe incluir no sólo aspectos curriculares necesarios para ejercer como profesional o tener un trabajo digno sino también conocimientos que les ayudarán a mejorar su calidad de vida y mantenerse seguros.
En el Albergue, en estos meses brindamos talleres y acompañamiento de carácter educativo en los cuales se les enseñó a nuestros usuarios aspectos fundamentales para la vida como:
-Estrategias y conductas preventivas que los ayudarán a evitar ser víctimas de violencia
-Conocer cómo mantenerse sano y la importancia de elegir los nutrientes necesarios diariamente
-Finanzas y administración de recursos y cómo elaborar planes de ahorro (de acuerdo con la edad).
Nuestro objetivo como Institución es vigilar que nuestros usuarios adquieran las herramientas que les posibiliten superar las condiciones de extrema pobreza y carencias con las que han vivido por su situación familiar adversa.
Gracias a tu generosidad y constante apoyo a nuestra labor, mantuvimos nuestros servicios y los niños y jóvenes del Albergue pudieron continuar con sus actividades escolares y aprender conductas y conocimientos que podrían incluso salvarles la vida en un futuro. Por ello, en nombre de todos nuestros usuarios y del equipo que forma parte del Albergue, te damos las gracias y enviamos un enorme abrazo.