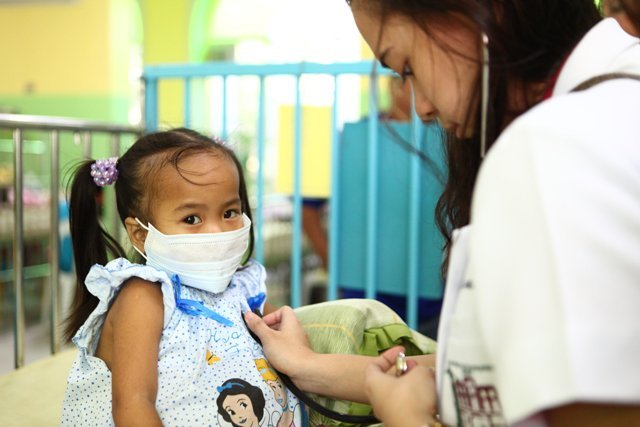 We are very grateful to all of our donors in the August 2011 Global Giving Open Challenge who contributed $5,100 to help move our holistic Cancer Treatment program for 20 children and 30 women with breast cancer in the Philippines. Our partners at Philippines Cancer Society, the Kythe Foundation's Child Life Program, Philippine General Hospital's Oncology Department and Institute of Human Genetics (IHG) of the National Institutes of Health were very touched by the generosity of our donors. The money is going toward the purchasing and to cover transportation and administrative costs of $60,000 worth of donated medicines [which expires in 2013] to save the lives of cancer patients and to counter the painful side effects of chemo therapy. We have already received and distributed to the Philippine Department of Health a one year supply of tamoxifen breast cancer medication for women in the program. In addition, we are providing art supplies and educational materials for the children and literacy and livelihood training for the women being taught by our partners from Assumption College.
Joanne Tiong, 33, is a Mom from rural Zambales Province who never thought she would live to see her children grow into teenagers or have the chance to be lifted out of poverty. The Philippine Cancer Society referred her to surgeons who removed her malignancy as an act of charity and AAI is now providing Joanne with the medicines to sustain what will amount to at least three years of follow up treatment. Previously her visits to the Cancer Society counselors were filled with sadness and tears, "she is now full of hope and smiles" says Dr. Roberto Paterno, Chairman of PCS. "Her only wish is to continue surviving and to have a job so that she can overcome her situation"
Healing a patient is not only through medicines," says Dr. Paterno. "Much has to do with their psychologial needs. The Asia America Initiative program is a welcome development. Because cancer patients need to think positively and do something that hopefully will prepare them for the future they most want to have."
Marie Fatima Garcia-Lorenzo is Director of the Kythe Foundation's Child Life Program. Many non-profit agencies, like Kythe and AAI, are often too underfunded to save the lives of many of the children whose family seek help. "We need to give these children medicines so they can survive," Ms. Lorenzo says. "But we need to prepare them for their medical procedures, provide fun interventions such as art programs, emotional support to parents and spiritual care. Asia America Initiative's psychological interventions, such as art programs, increase the children's endurance of medical procedures. Through art they are able to release pent-up emotions and fear. Doctors use our programs as tools to help calm the children from panic or tantrums during difficult medical procedures. AAI and Kythe, as partners provide pediatric cancer patients opportunities to heal, learn and grow."
During this Holiday Season, please assist AAI and our partners such as Kythe and the Philippine Cancer Society and our doctors, nurses and art and life skills teachers provide our 50 cancer patients and their families with the most precious gift of all: the Gift of Life. Please assist us with either a one-time donation or recurring monthly donations to sustain our programs which average 2 years per patient and to cover the costs of the patients' travel and lodging, treatment medicines, meals and educational supplies. http://www.globalgiving.org/projects/cancer-treatment-for-20-children-and-30-women/ And please consider the Global Giving special Holiday Tribute Card program between November 23 and December 31 to help heal our cancer patients by honoring of someone you love.
Thank you and God bless your generosity.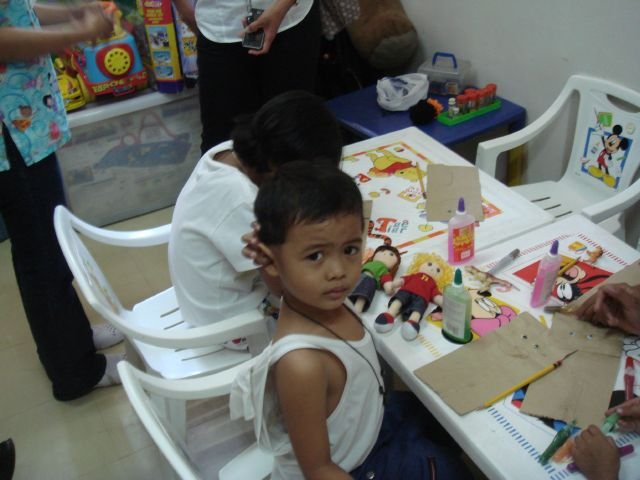 Links: