Project Report

| Jun 6, 2022
An update on your donation to the California Wildfire Relief Fund 2021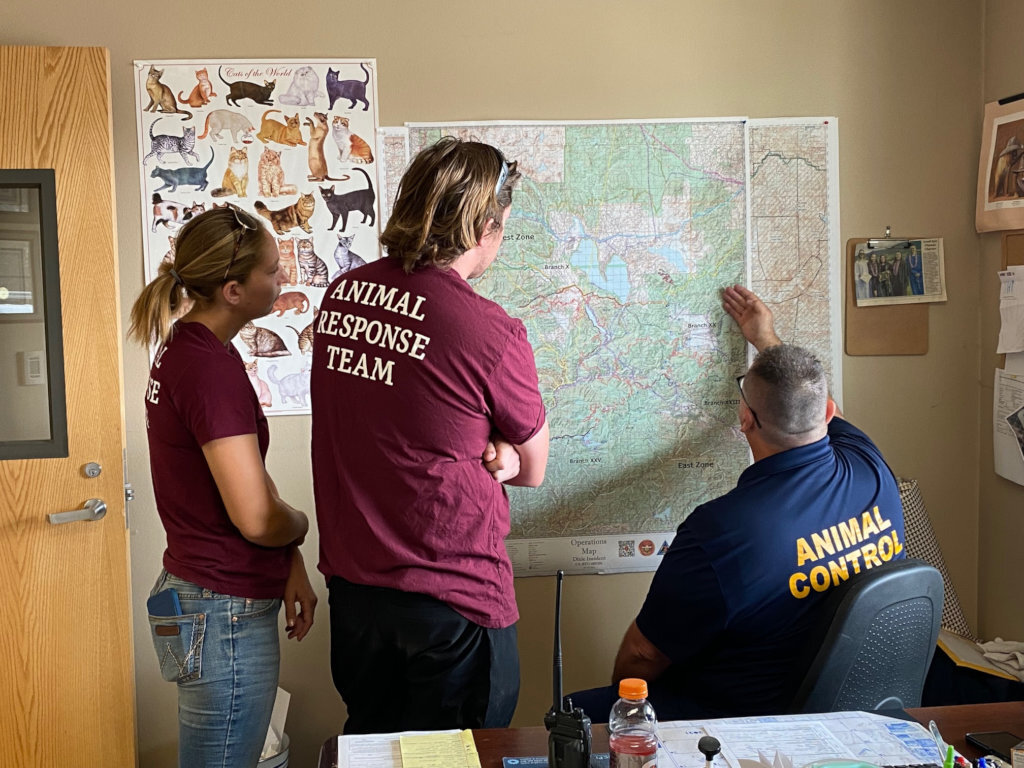 Thank you — we can't say it enough! Over the past few years, California's fire seasons have increased in frequency and severity. There is no longer a fire season in the state but a fire year. As a result, the record-setting wildfires of 2021 uprooted entire communities and displaced thousands of residents. As these catastrophic wildfires continue to threaten Californians, local nonprofit organizations across the state remain on the front lines of response. They are committed to long-term recovery and preparing for the next fire event.
GlobalGiving's 2021 California Wildfire Relief Fund powered 13 grants to 12 high-impact and community-led nonprofit organizations at the forefront of this crisis. Our team wanted to share a reflection from Sarah, Executive Director of Sonoma Community Animal Response Team, about the impact of your gift:

Since 2017, Sonoma CART has responded to wildfires and floods in Northern California. Of all the largest wildfires in California history, most have occurred within the last eight years, so we have been busy. We receive no government funding and are entirely funded by the community and grants. Your help makes all the difference in our ability to save animal lives during a disaster.
Your generous donation has supported organizations such as:
Amah Mutsun Land Trust (AMLT) works to conserve and restore Indigenous cultural and natural resources within the traditional territories of Indigenous Mutsun and Awaswas peoples. Their cultural knowledge and Indigenous stewardship can aid in managing fires more effectively, and the AMLT team hopes that these practices will be more widely accepted and implemented by land managers.


The California Community Foundation is committed to supporting local organizations' immediate and long-term needs and disaster-vulnerable populations. The grants from its Wildfire Recovery Fund have provided firefighters with updated safety equipment, supported families who were displaced or lost housing, and assisted California wildfire survivors with follow-up medical care and supplies.
Sonoma Community Animal Response Team assists the Sonoma community and local animal response agencies in preparing for future disasters by providing training and education in animal disaster preparedness. It mobilized a team of trained veterinary professionals after multiple fires across Northern California. Its teams drove through affected areas to ensure all survivors and their pets had access to basic needs and veterinarian care.
Chico Housing Action Team

has helped more than 100 households access safe, affordable housing through its CHAMP program. This program provides landlords incentives to lease their properties, financial assistance, and case management support to families impacted by wildfires.



Your support of the 2021 California Wildfire Fund is advancing community-led recovery, and it helps ensure organizations, like Chico Housing Action Team, receive critical resources to help their community rebuild and prepare for future disasters.
We have completed our final round of grants, and this fund is no longer accepting donations. Once again, thank you for your generosity and support. GlobalGiving stands ready to support our network of trusted partners in California as more fires potentially take place this year.
You can stay connected with our work through Twitter, Instagram, Facebook, and our Learn Library, where we regularly share stories about the incredible impact of the powerful GlobalGiving community. If you haven't already, subscribe to get periodic email updates from our team here. We hope you'll stay in touch!
With gratitude,
Victoria Méndez + the GlobalGiving team


GlobalGiving Nonprofit Partners Supported By This Fund
Amah Mutsun Land Trust
California Community Foundation
Chico Housing Action Team
Community Foundation Of Mendocino County
Community Foundation Santa Cruz County
Humboldt Area Foundation
Mixteco/Indigena Community Organizing Project (MICOP)
North Valley Community Foundation
Plumas Crisis Intervention And Resource Center
Sonoma Community Animal Response Team
Tahoe Truckee Community Foundation
Ventura County Community Foundation