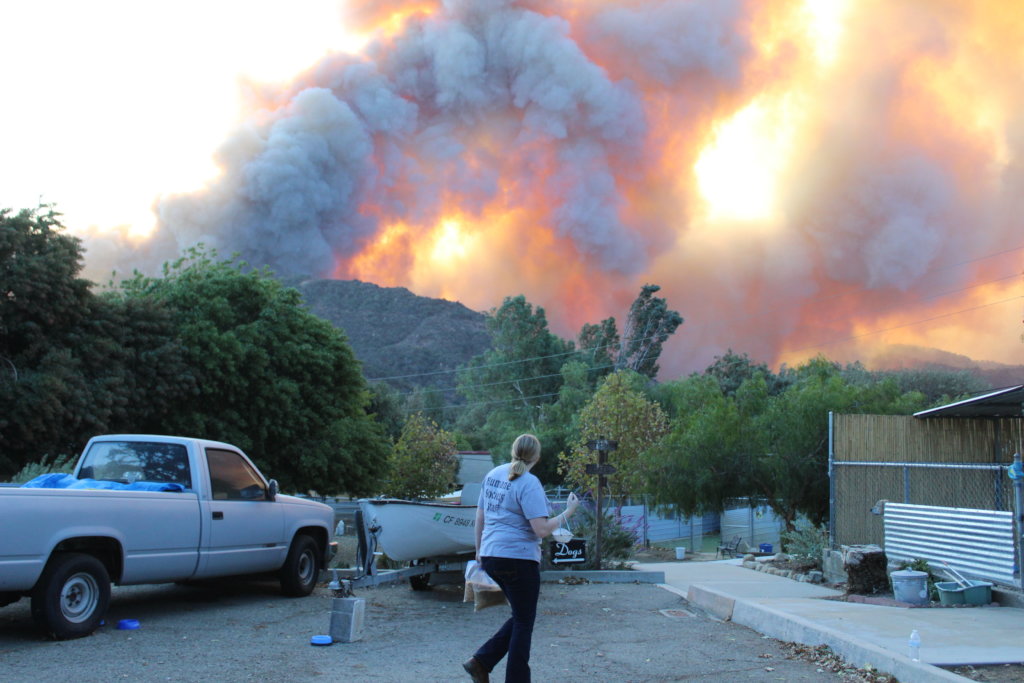 In the midst of a global pandemic, it can be difficult to remember the disasters that took place not long ago. The 2019 California Wildfire season devastated local communities. In addition to the flames, the state-wide electricity shut offs had a disproportionate impact on immigrants, low-income families, and persons with disabilities.
Your generous support of the California Wildfire Relief Fund enabled first responders and local community-led nonprofits to not only provide immediate relief, but also to ignite the hard work of long-term recovery and building resilience—an incredibly important goal as residents affected by the wildfires now face the impacts of COVID-19 and another fast-approaching fire season.
Here are a few highlights of how our partners have been hard at work:
Northern California
The Kincade Fire burned through Sonoma County for more than two weeks, prompting the largest mass evacuation in the county's fire season history. To the credit of many local nonprofits, various at-risk communities such as immigrant workers were able to receive life-saving information in their native languages. Thanks in part to your generosity, the Community Foundation of Sonoma County was also able to help displaced residents access food, stabilize their housing situations, and begin the recovery process when it was safe to return after the fire.
Additionally, the United Way of the Wine Country paid close attention to the losses of families beyond damaged homes. The organization has focused on the subtle ways this crisis has left an impact, including the lost wages, loss of perishable food in the evacuation period, and the blow to small businesses. In the months since the fire, the United Way is ensuring that these trauma-affected communities know how to access recovery resources and are better prepared for upcoming fire seasons.
Southern California
As a far-sweeping blaze drove thousands to evacuate from the dry hills overlooking the California coast, the Los Angeles Fire Foundation used an emergency grant from GlobalGiving to replace outdated safety gear and equipment as their network of firefighters responded to the encroaching fires. These new supplies are helping to fill a growing need to revamp response capabilities needed to keep communities safe.
In a landscape dotted with ranches and small family farms, the Humane Society of Ventura County rescued hundreds of animals as residents evacuated fires across Ventura. From goats to horses, dogs, and birds, these animals were brought to safety with the help of a new trailer purchased with GlobalGiving donations such as yours.
While all of us are currently experiencing a global crisis, the stories of local response and recovery efforts after disasters such as the California wildfires reflect the resilience of the human spirit, and show us just how far individual generosity and hope can go.
Thank you, as always, for supporting a community-led, long-term approach to disaster recovery.
With gratitude,
Andrea + the GlobalGiving Team