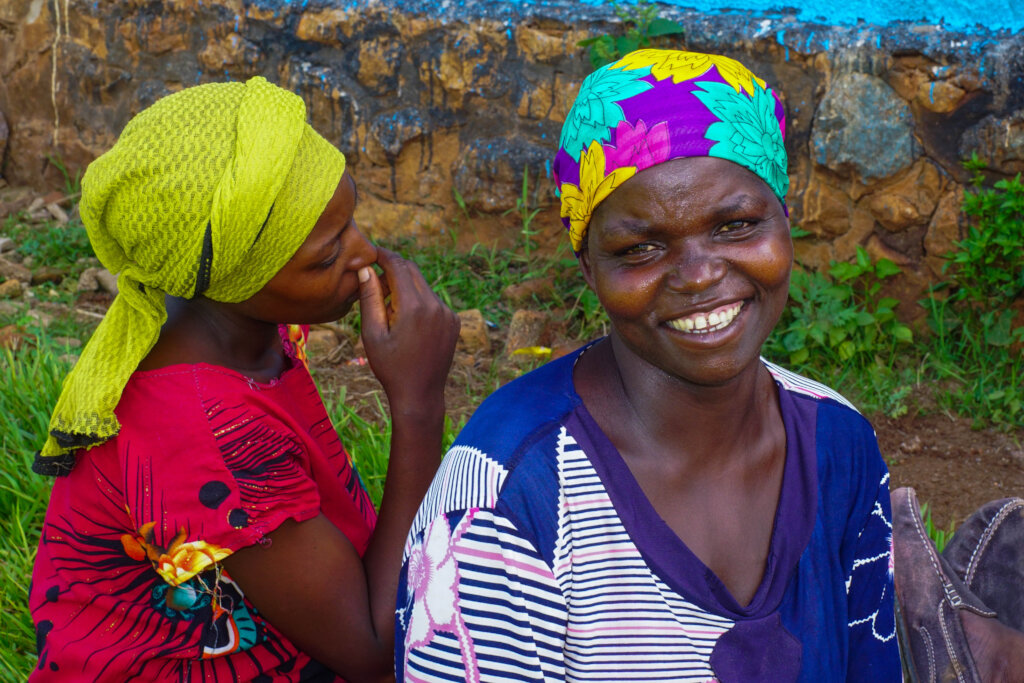 On this #GivingTuesday, and on the tail of the U.S. Thanksgiving holiday, the women of Rwenena and the FOPAC team send special thanks to you for your generous support. Our gratitude extends to the new Pathway program of #GlobalGiving, which has enabled small organizations like ours to join the platform as partners - following approved due diligence. Our Giving Tuesday goal is to earn enough funds to provide startup programming for literacy and numeracy business training for women in our program.
Although the women's enterprises we launched earlier are profitable, the business owners and subsequent trainees will be strengthened substantially with literacy and numeracy training. We also want to launch additional micro-enterprises with our successful programming. While our Giving Tuesday dollar-amount goal is $1500, any additional funds will be happily utilized to continue to grow the number of beneficiaries. We have other ideas in the pipeline: Special programming for girls and youth, reforestation, and outreach with other communities in and beyond the village cluster. We have the experience and proven results to address urgent needs, we j
Since we began our partnership in September with the #LittleByLittle campaign, your funds have been accumulating for our upcoming working visit to the community. The key components will be to launch about 40 small businesses for individual women to pay for family expenses and business improvements. In between visits, our FOPAC leader conducts weekly phone calls with representative women who report on each person's profit or loss. Other news and developments in the community are also reported.
In keeping with our mission to promote community-led development, our visits begin with general meetings. In this forum, community members and key leaders report on and exchange news, challenges, and successes with one another and with our team. The democratically elected General Development Committee - encouraged by FOPAC to form in 2019 and consisting of men and women alike - is now revered as the most influential and successful leadership group in the community. Contributing input are longstanding committees divided by sector, such as education and health care; traditional leaders; and women's leadership groups.
Our programming for strengthening economic development through women's activities is well respected, including by men who earlier disregarded them. Following our initial meetings on the next visit, the FOPAC team will deliver business and leadership training for approximately 30 women. Each one, equipped with a startup grant, will create a unique enterprise of their choice, along with her own business plan. We will also contribute startup deposits for each Village Savings and Loan Association (VSLA) of approximately 10 women each. These associations provide a safe and secured lockbox - rotated among members - for business earnings. VSLA members put part of the money into savings to pay for household-related expenses, and a portion must be contributed to expand funds available as loans for members with special financial urgencies such as hospitalization.
Women in Rwenena anxiously await your generous donations to launch literacy and numeracy training while multiplying the number of new women eager to participate in our business enterprise program.
Thank you.