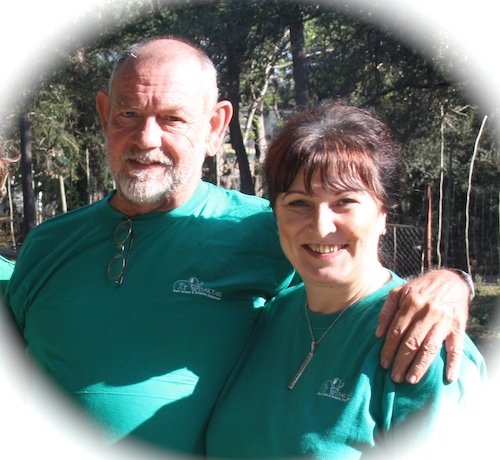 Dear GlobalGiving Donors,
Some of you know us personally but others have not had the opportunity to meet us yet.
We, Ian and I (Michele), are the co-founders on site of DAKTARI Bush School & Wildlife Orphanage.
Yesterday, 31st of December, I went again through the list of our donors to check that we did not forget to thank anyone.
The list was long and I realised how many people you are, helping and trusting us. Being touched about it, I had to take time and think about each of you all!
I want you to understand that behind the description of the project on GlobalGiving, there are also two people with passion for the environment and love for our community. We, and our team, are the ones doing the work and making the impact on your behalf. We deeply thank you for choosing DAKTARI as a beneficiary.
Your donation (s) have been very important to us in 2014 and this is why I finished the year thinking about each and every one of you.
When I woke up this morning, believe it or not, I was thinking of you again. Although I wanted to stay in bed, I needed to share my feelings with you and write my gratitude. It is important to explain in simple words how meaningful you are to us. Basically, you kicked me out of bed!!!!
Thank you for being who you are. Your generous support makes it possible for our organisation to exist and to make the community a great place to live.
Remember that to us your donation is much more than a click, and we are looking forward to your support in 2015.
All the best to you, very dear donors.
Thank you.