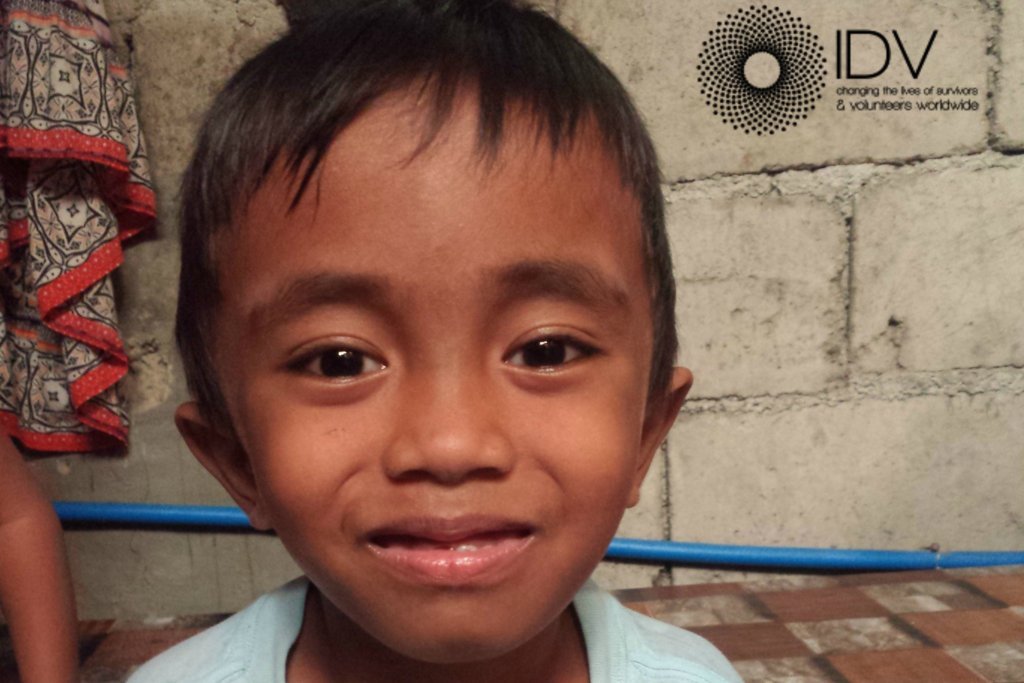 Thanks to your incredible support construction of a new flood rescue boat for the Armpac area of Banaba is now underway!
In our last report we described how Armpac's vulnerable residents urgently needed this boat for protection, but that we were still around £1,000 (or $1,300) short of the funds required to build it.
Well, since that last report you've made some incredibly generous donations to push us over the fundraising finish line!
As a result we were able to send initial funding to our amazing partner, Buklod Tao, so that boat building could begin in earnest. And Buklod Tao's boat builders wasted no time in constructing the boat's hull by methodically building up strong layers of fiberglass.
Because of their hard work the hull was removed from its mould on July 4, and ready for construction to continue. Sadly, just a few days later, work was rudely halted.
On July 9 we received the following message from Buklod Tao's President, Ka Noli:
"Hi Andy,
Please be informed that our building was ransacked by intruders early [this] morning, between 3:00am and 4:00am.
One of the things stolen was the Olympus camera that you provided us, and the filing cabinet at the ground floor was also ransacked. This resulted in the loss of PHP 15,000 cash [around £225/$300] withdrawn for the purchase of materials for the boat fabrication. Here's hoping you understand."
We were obviously upset by this news, and we're conscious the lost cash represents your hard earned money. But Banaba is close to Manila, a city of over 12 million people, some of whom are desperate enough to steal.
So, the theft has been reported to the police, and Buklod Tao are working to improve security, but the underlying risk sadly can't be eliminated entirely.
The loss and local bureaucracy has also slowed down the construction process, as our own financial processes mean we can't send the remaining funds until the final police report is received.
Yet, while skullduggery has slowed us down, it's not dampened over overall enthusiasm for the project. Before the camera was stolen, Ka Noli managed to send us photos of some the families that the new boat will soon be protecting.
Two of our favourites were of six year old John and his three year old brother Emmanuel, and these are included in this report. The boys live with their parents and two sisters, and their family home is dangerously close to one of Armpac's many waterways.
Having four young children makes it hard for the family to move quickly when flooding strikes, and so John and Emmanuel's parents live in constant fear of the heavy rains which cause the local rivers to swell. They can all easily be trapped by the rising water, and it's families like theirs which remind us how important our community-based rescue boats really are.
So, despite our sadness over the recent theft we remain steadfast in our support of this project and their family. We hope you do too, and we'll obviously be sure to keep you posted as construction of the new boat continues.
Thanks again for your amazing generosity and for helping to keep keep John, Emmanuel and their family safe from future flooding.
As always, if you ever have any questions, please don't hesitate to email Andy@IDVolunteers.org. I would be delighted to hear from you.
For more updates about our work please like us on Facebook or follow IDVMedia on Twitter. You can also email Andy is you would like to be added to our direct mailing list.