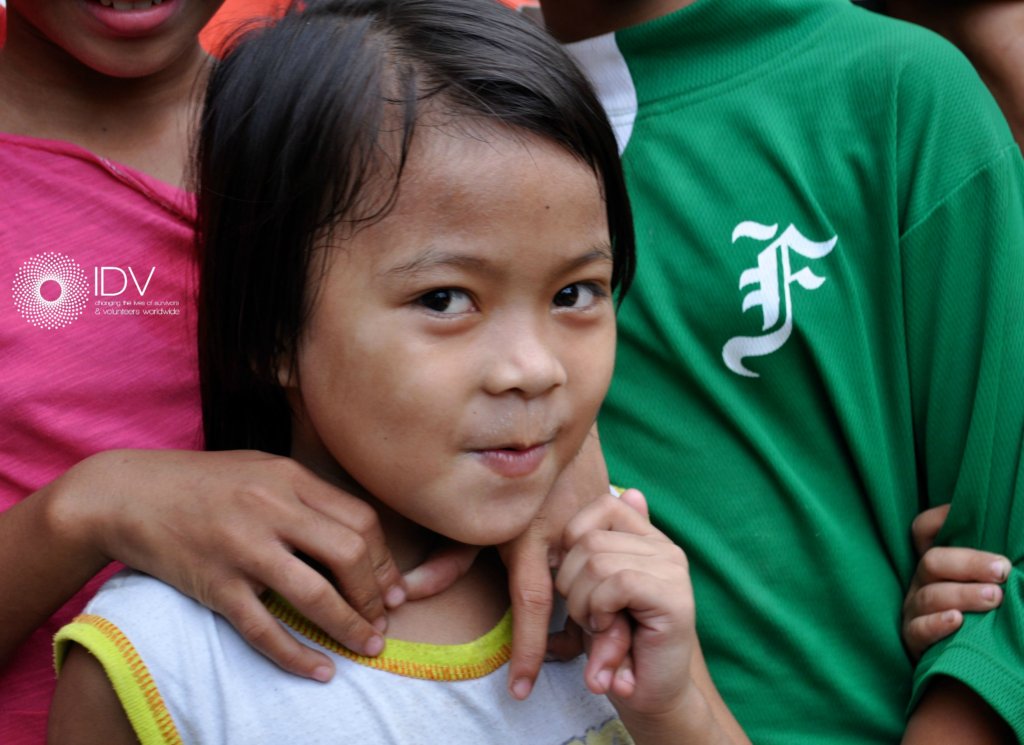 Thanks to you we're now working to provide even more rescue boats in flood prone communities.
In our last project report we described how your generous donations had supported the construction of a new boat workshop at the Banaba Livelihood and Evacuation Centre. We also reported that this new workshop had helped our partners, Buklod Tao, to secure an order for five new rescue boats.
We're still delighted with these results, but this month we're even more excited with developments. With the workshop complete we're now turning our attention back to boat building ourselves.
Over the years your donations have helped to fund seven life-saving boats that have rescued hundreds of people during floods and typhoons. One of the first of these boats was donated to families in the Armpac area of Banaba, who are very vulnerable to flooding.
Banaba itself is located in the municipality of San Mateo, just outside Manila. The area is developing rapidly, but sadly the benefits are rarely shared equally. Banaba is home to thousands of informal settlers and poor renters, who often live in slum housing.
Armpac is one such area and one of Banaba's many waterways encircles the community. It often floods as a result and this is one reason the poor live here - they simply can't afford to go anywhere else.
Because of the danger faced by these families Armpac was one of our top priorities when we first started building boats. The boat we provided in 2013 has protected the community ever since, and over the years it has rescued dozens of people trapped by rapidly rising flood water.
However, the situation in the area is now worsening again, partly due to the success of San Mateo which has sadly left these families behind.
Buklod Tao's President, Ka Noli, explains:
"Since the hand-over of the first fiber-glass rescue boat in sition Armpac, the number of residents has ballooned to 421 families! The place is also more flood prone than before. It's getting worse not only because of the number of people, but also because there is now a road network - a national road (they call it C-6) traversing through the area.
So far there is no new construction of drainage in the place and the houses being relocated are left to make their own drainage. I foresee a worsening of flooding scenario in this place. Another boat, this time a bigger one, is urgently needed for Armpac.
Can you please help?"
This is a really important request and one we're very keen to help with. So, we've now started fundraising specifically for a new boat for Armpac.
The first Armpac boat is a small 8'x4' model, which is perfect for narrow urban streets. However, for the new boat we want to provide a bigger 12'x5' version. These aren't as maneuverable but can carry more people, and the two boats will complement each other perfectly.
The big boats, which come with a tow trailer, cost around £2,500, or about $3,200, so they aren't cheap. But happily your generous donations to this project mean that we already have about 60% of the funds needed.
This amount is from general donations made to this project over previous months and we've now allocated these to the new Armpac boat. In the near future we'll also be posting some microprojects specifically for the new boat, so please do keep an eye out on GlobalGiving.
Thank you so much once again for all the flood rescue boats (and workshop) you've already provided, and we hope you'll continue to support us as we drive this project forward.
As always, if you ever have any questions, please don't hesitate to email Andy@IDVolunteers.org. I would be delighted to hear from you.