Project Report

| May 4, 2018
Celebrating important milestones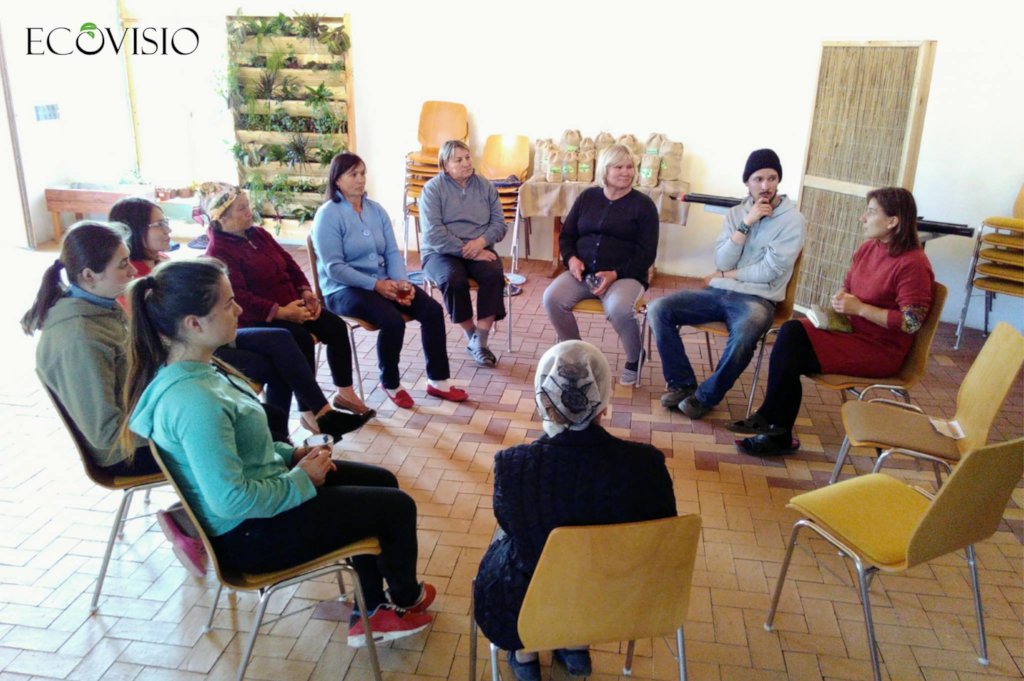 Dear friends,
After 3 years of researching, planning, building and engaging, our Eco-Training Center is finally up and running! There is still work to be done: building the entrance, expanding the team, developing services, but there are already enough reasons to celebrate.
This winter we had an opportunity to test the efficiency of our integrated pallet/ solar heating system and are happy (and relieved) to say it worked pretty well! We're grateful to Liechtenstein Development Service for helping us install this heating system.
With a growing number of events and increased trust among local population, more and more families in the village open their homes to host training participants and visitors.
New long-term partnerships started developing with local and international organizations. At the beginning of March about 15 Moldovan NGOs came to the Eco-Center for an Impulse training on environmental mainstreaming and some of them already took small steps to 'green up' their operations, others asked for a deeper 'greening audit' and consultancy. End of March an international group of students came through TASIS Global Service program to work with local students on building the Community Park. In a few days they managed to put together 4 benches, build elements for a playground, plant seedlings and organize a cross-cultural party. The program turned out such a success that it will become a yearly event from now on.
Nevertheless, there is still a long way to go and your support is as crucial as ever.
There are still walls which need to get painted and the entrance of the building (with wheelchair accessible toilets) will need to get build. We will start with this when the weather conditions are dry enough to work with natural materials. Also we plan to hire more local staff for daily operation of the Center (cooking, gardening, etc.)
With your help, the Center can be completed by winter. Donate today and help us finish building this regional hub for connecting people, sharing sustainability practices and inspiring actions!