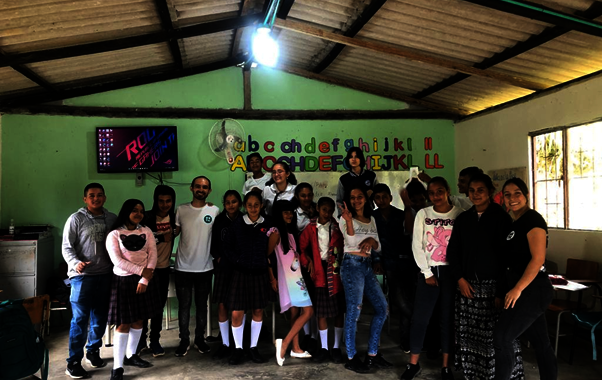 English
Hello Mas Por TIC community, friends, and donors,
We want to acknowledge you because thanks to you we are less than 400 dollars away from reaching our crowdfunding goal in GlobalGiving. As we told you the previous time, we remain committed to the transformation of the countryside and the connection between the countryside and the city, strengthening rural youth. One of our main projects in terms of strengthening skills and empowering young people in areas with difficult access to education, is the camp for rural youth that we have called "1,2,3 by ICT". This is why in recent months we have carried out two pilot camps for rural youth in the departments of Cundinamarca and Santander in Colombia, in the municipalities of Anolaima and Matanza, respectively. In each of these municipalities, work was carried out in a rural school, impacting around 40 young people.
Within this pilot, 3 sessions per week with a total duration of 3 weeks were delivered with the students in each of the educational institutions, allowing us to learn first-hand the realities, challenges and expectations that young people face in education and more in the rural sector.
Given the welcome and interest on the part of the students who participated in the pilot test, the Fundación Más por TIC has decided to continue with the entire camp program "1, 2, 3 X TIC" (Thank you, since your contributions make it possible continue with this), however, for reasons of accompaniment by the educational institutions, we can only continue in one of the two schools, so in future reports we will be telling you more about this exercise and its participants. Also, as this camp becomes the hotbed of rural transformation for Más Por TIC, we will open a crowdfunding project solely for this, where we will notify you in advance.
As is our philosophy, we also carry out an immersion with the rural communities of Lenguazaque and Silvania in Cundinamarca, seeking solutions to problems with which these communities are affected in their daily activities.
In Silvania, a co-creation exercise was developed to identify alternatives for rural women from the community of Norway. For this, we had the participation of young university students (from the city of Bogotá), allied foundations and the team of the Fundación Más por TIC, who travelled to the territory. There we were able to learn about the realities and problems that these women face in their day to day, allowing young university students to become aware and learn about the realities of the territories from the voices of the protagonists, in this way they could pose the challenges and solutions that meet the needs of the community, such as issues of economic independence, teamwork and women's leadership.
In Lenguazaque, immersion seeks to identify opportunities to experience new technological solutions in the production processes developed by rural communities in said sector, thus training them and promoting the use of new alternatives that favour their daily work.
Thank you for allowing us to do so many amazing things and be part of the Más Por TIC community. You have no idea how much growth we have achieved and the opportunities we will take.
If you want to know more in detail about everything we are doing, write to us at info@masportic.org and follow our social networks.
We have a new Web: https://masportic.org/
Español
Hola comunidad Más Por TIC, amigos y donantes,
Queremos agradecer porque gracias a ustedes estamos a menos de 400 dólares para alcanzar nuestra meta de crowdfunding en GlobalGiving. Como les comentamos la vez anterior, seguimos comprometidos con la transformación del campo y la conexión entre el campo y la ciudad fortaleciendo las juventudes rurales. Uno de nuestros principales proyectos en cuanto al fortalecimiento de habilidades y empoderamiento a jóvenes en zonas de difícil acceso a la educación, es el campamento para jóvenes rurales que hemos denominado "1,2,3 x TIC". Es por esto que durante los últimos meses realizamos dos campamentos pilotos para jóvenes rurales en los departamentos de Cundinamarca y Santander de Colombia en los municipios de Anolaima y Matanza respectivamente. En cada uno de estos municipios se trabajó en una escuela rural, impactando alrededor de 40 jóvenes.
Dentro de este piloto se trabajaron con los estudiantes 3 sesiones por semana con una duración total de 3 semanas en cada una de las instituciones educativas, permitiéndonos conocer de primera mano las realidades, desafíos y expectativas con las que se enfrentan los jóvenes en la educación y más desde el sector rural.
Dada la acogida e interés por parte de los estudiantes que participaron en la prueba piloto, la Fundación Más por TIC, ha decidido continuar con todo el programa del campamento "1, 2, 3 X TIC" (Gracias, ya que tus aportes hacen posible continuar con esto), sin embargo, por razones de acompañamiento por parte de las instituciones educativas, solo podemos continuar en una de las dos escuelas, así que en próximos informes les estaremos contando más sobre este ejercicio y sus participantes. También como este campamento se vuelve el semillero de transformación rural para Más Por TIC, abriremos un proyecto crowdfunding únicamente para esto, en donde te avisaremos con tiempo.
Como es nuestra filosofía, también realizamos una inmersión con las comunidades rurales de Lenguazaque y Silvania Cundinamarca, buscando soluciones a problemáticas con las que estas comunidades se ven afectadas en sus actividades diarias.
En Silvania se desarrolló un ejercicio de co-creación, para identificar alternativas a mujeres rurales de la vereda de Noruega. Para esto se contó con la participación de jóvenes universitarios (de la ciudad de Bogotá), fundaciones aliadas y el equipo de la Fundación Más por TIC, los cuales nos desplazamos hasta el territorio. Allí pudimos conocer las realidades y problemáticas con las que estas mujeres se enfrentan en su día a día, permitiéndole a los jóvenes universitarios sensibilizarse y conocer las realidades de los territorios desde las voces de las protagonistas, de esta manera ellos pudieran plantear los retos y soluciones que atiendan a las necesidades de la comunidad, como por ejemplo en temas de independencia económica, trabajo en equipo y liderazgo de las mujeres.
En Lenguazaque la inmersión busca identificar oportunidades para experimentar nuevas soluciones tecnológicas en los procesos productivos que desarrollan las comunidades rurales en dicho sector, de esta manera capacitarlos y promover la utilización de nuevas alternativas que favorezcan sus labores diarias.
Gracias por permitirnos hacer tantas cosas increíbles y ser parte de la comunidad Más Por TIC. No saben todo el crecimiento que hemos logrado alcanzar y lo que nos falta por impactar.
Si quieres conocer más en detalle de todo lo que estamos haciendo, escríbenos a info@masportic.org y sigue nuestra redes sociales.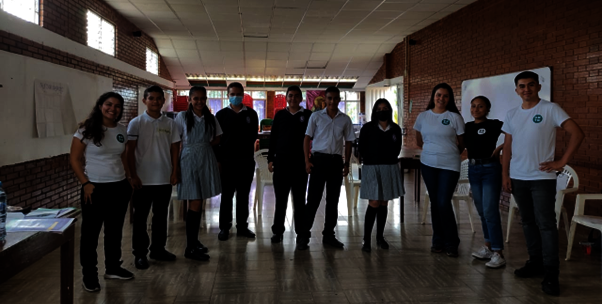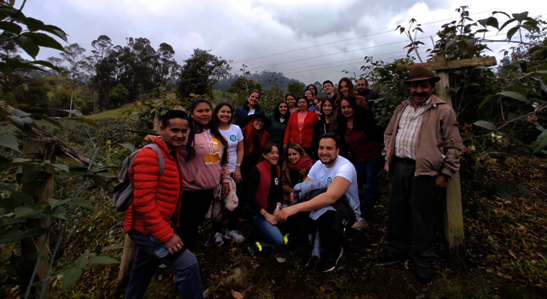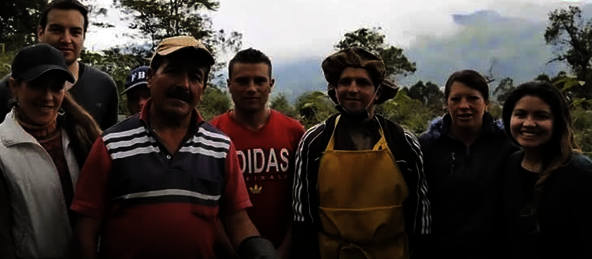 Links: