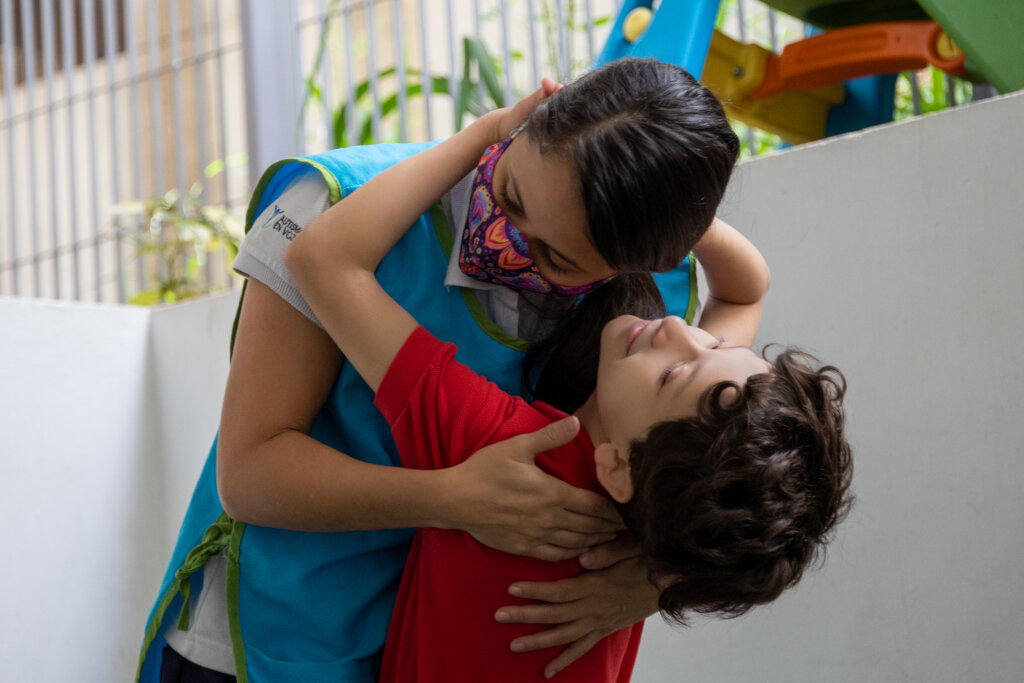 Our community is thrilled, relieved, happy, and thankful.
On September 05, our psychoeducational program school year starts, and we are very happy to announce that, given the current enrollment, financial support available and deployed, and teachers hired and trained, we expect to be operating at full capacity by the end of September.
In 2022 our goal is to serve as many families as we did in 2020 when Covid hit. We THANK YOU for providing us with the opportunity to work towards achieving this goal.
We have hired and trained more teachers and psychologists, and have reorganized to develop a new generation of specialists in the area, and additional / younger talent within Autismo en Voz Alta.
In addition, we continue to re-design key operational processes to improve the scope and quality of our traditional services and consolidate the newly developed.
At Autismo en Voz Alta, we aim to continue offering effective, creative, and meaningful support for as many families coping with autism as possible. It is our privilege to count on your support and trust.
We are committed to ensuring the well-being of our kids and patients. They are the driving and inspiring force; serving them is an honor. Your kind donations make it possible.