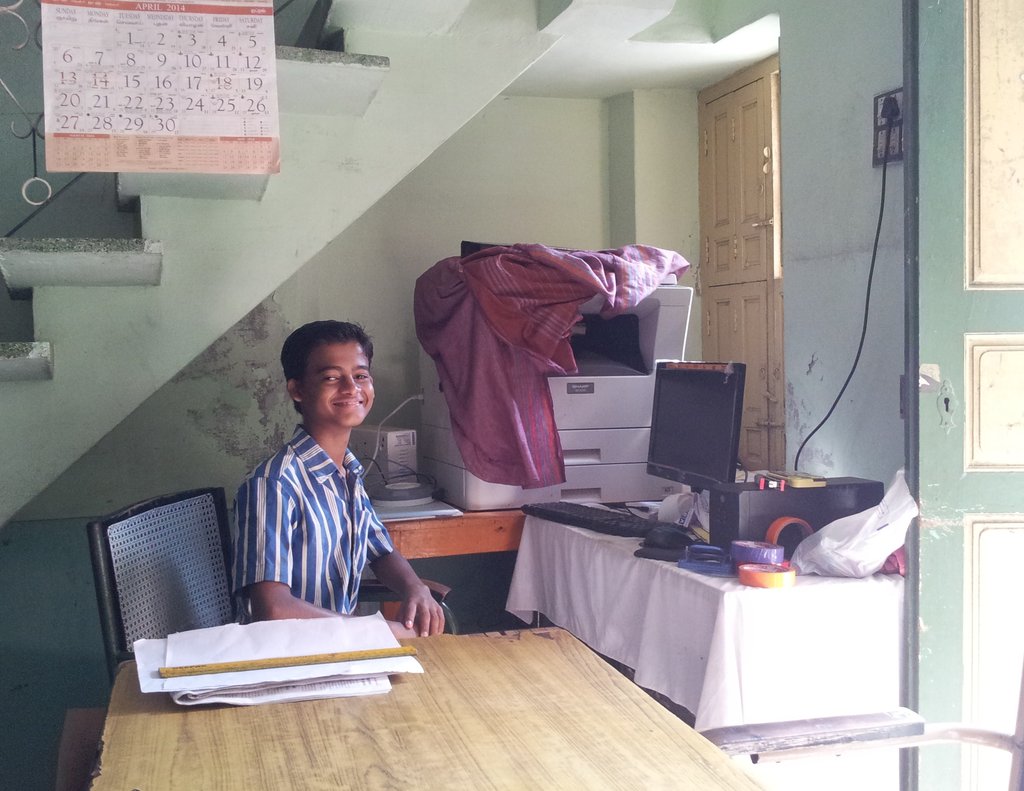 It's the dormant time of the year, summer vacation. Schools are closed and the majority of kids have gone to live with their single mothers/fathers, friends, or relatives. Day Spring Home is quiet.
There are four kids at the home now, who didn't have anyone to spend their summer break with. These kids get the same treatment as they did before. 3 meals a day and the love and support of friends.
On March 7th, the kids received prizes for the annual day competition at their schools. Everyone received prizes for dancing. Most of the children who placed first came from Day Spring home, which was a very proud moment for us all.
The farm around the house is active as usual. We have recently grown drumstick saplings, which will be planted in the soil next month. Lady fingers were plucked and sold last week, but of course a small chunk was left at the home to give to the kids. Spinach was cut and sold. Brinjal will be plucked in 25 days.
The kids miss their friends, but cherish each other in the moment. We have two loving farm dogs, Cherry and Rossy, who keep us company. The kids are kept occupied so they don't feel lonely or bored. Valla, the oldest and only boy living in the home at the moment, is a very responsible and mature 14 year old. He wakes up at 6 to help on the farm. Then he takes the bus and goes to the office to help out with small chores. In the afternoon he enjoys reading Tamil fiction books. During the evening time, he likes to watch Tamil movies with everyone. But he especially enjoys watching English action movies, which the volunteers sometimes indulge. During the annual day celebration at his school, Valla placed second in the drawing competition, second in quiz competition, third in running competition, first in coco, and first in kabadi. Coco and Kabadi are traditional indian sports. He received many prizes, include an engraved plate for drawing, a tIffin box for running, two cups for kabadi and coco, and a wallet for quiz. He takes care of all his sisters at the home, is very considerate of everyone, and is kind to all. He studies very well and has a good sense of humor. Valla is a very courageous and smart boy who plans on becoming an honest policeman.

Day Spring Home is awaiting the return of all its children in less than 3 weeks.
Warm greetings from all the children
Links: