Project Report

| Sep 29, 2023
Supporting teenage mothers to go back to school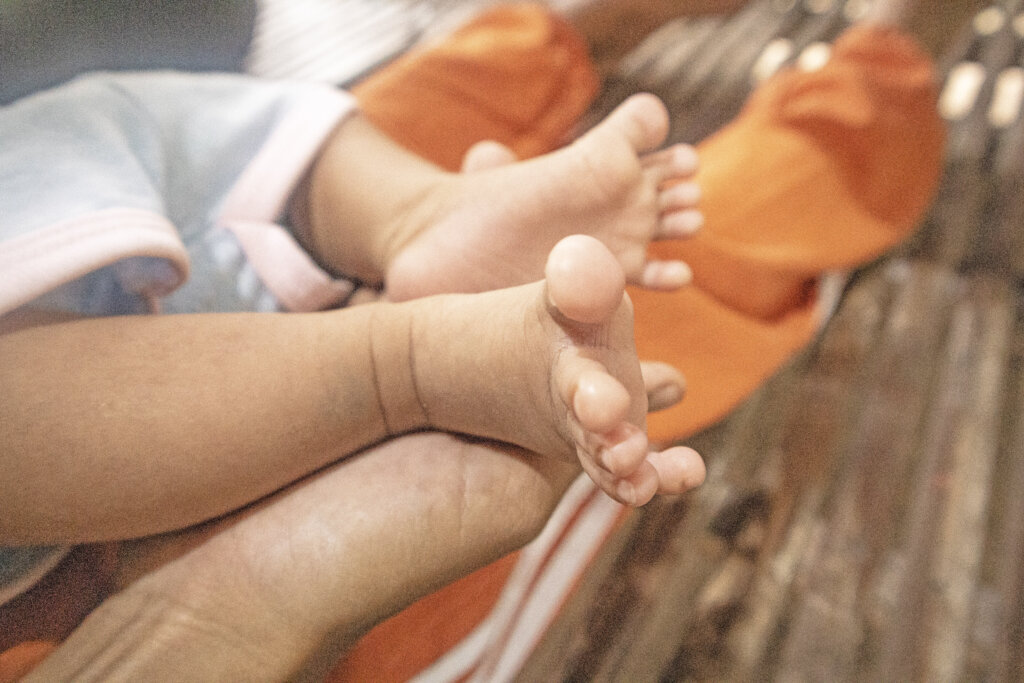 Mother's Heart is committed to helping girls have a brighter future. We collaborate with different partners to make sure that the underage girls in our program have access to opportunities and options that will empower them to make better choices and overcome the adversities they experienced at such a young age.
One of these girls is Tiny, not her real name, a 15-year old schoolgirl who enjoys school and being with friends. She was in the 6th grade when a male relative sexually abused and got her pregnant. With Mother's Heart's support, Tiny gave birth to a healthy baby girl and is recovering physically and emotionally. Before giving birth, Tiny told her case worker she wanted to return to school after having her baby, if her mother could support her. Last week, we visited her together with our partners from Horizon Vocational Technical Institute (HVTI) and First Step Cambodia to follow up on her wish.
Girls who have gone through the same experience as Tiny did seldom return to school, and Tiny's mother was grateful for this rare opportunity being given to her daughter. She supports Tiny and will take care of her baby so Tiny can continue her education. She wants Tiny to get the education that she didn't have. Toch Sophors, the Centre Manager for HVTI, talked to both Tiny and her mother and discussed the kind of education and support Tiny will receive while in their care. She said that it is important that girls, especially from rural villages, have access to education and opportunities so that they have better options in life for her and her family.
Tiny is one of the two girls in our Crisis Pregnancy Support Program who benefit from the partnership and collaboration between NGOs. Both girls will enter HVTI this coming November where they will live, receive general education, and learn vocational and trade skills, and train together with other girls from all over Cambodia who want to transform their lives. We wish them all the best!
A quick update: Mother's Heart currently has a total 104 women and girls in our program, 51 entered from January to September. There are 91 children in our program, including 58 babies that were born in the said period. We have already reached more than our target number of beneficiaries for this year last month, but case referrals continue coming in. They come from community partners, particularly from the commune authorities and the provincial departments of Social Affairs and the Women's Affairs.
In June, we were able to recruit two additional social workers to cope with the increasing case intakes in both Battambang and Phnom Penh program offices. With your continuing support, we will be able to provide maternal health care to 10 more women and girls in crisis pregnancy up to December. We are also counting on the Giving Tuesday campaign this coming November to help us secure the funds. Every donation you make during the one-day campaign period will be matched by GlobalGiving, thus, making your donations go even further!
We will bring you more stories of hope and resilience and program updates in the next reports. Thank you all for your generosity, for giving our beneficiaries a renewed sense of hope and a chance to lift themselves out of adversity. Okorn charan.