Project Report

| May 14, 2019
Interlinked therapies can changes lives!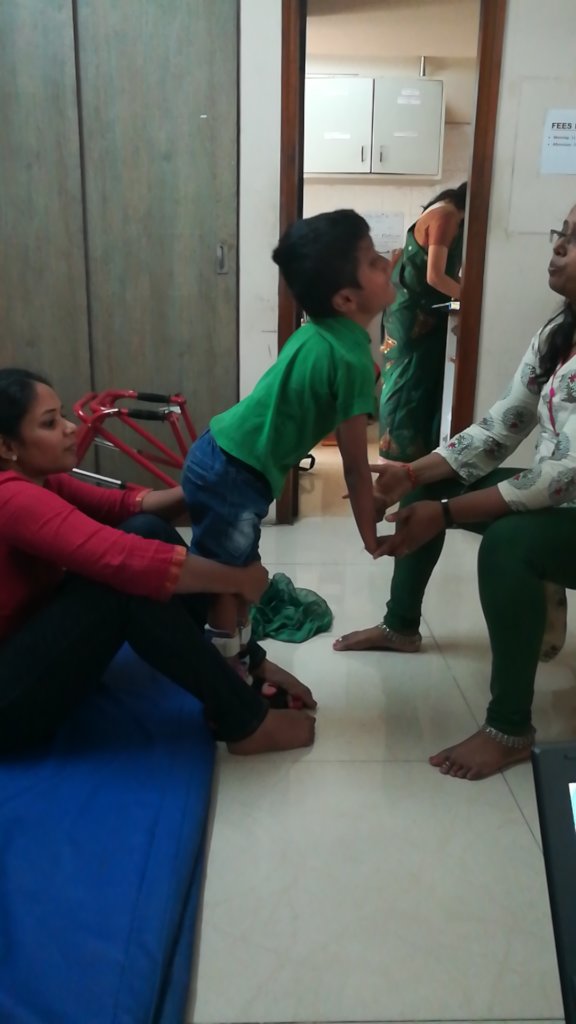 Tamahar provides 5 Auxiliary therapies that support the core developmental intervention of all children. They are - Physiotherapy, Occupational Therapy, Speech Therapy, Yoga and Music therapy.
Hiring these therapists full time is a daunting task in India, given the lack of qualified professionals willing to work in the non-profit space. The availability of these professionals too is limited to urban areas. Most non-profits like us have such therapists onboard as consultants or simply refer their beneficiaries to hospitals and clinics for separate therapy sessions.
However, we strongly believe that a child deserves a better life than one spent in transit from one therapy to another, forever working hard towards building skills. In the process, their childhood slips by, unrealized. With this in mind, we have ensured that each child gets ALL the therapies he/she needs SIMULTANEOUSLY, and UNDER THE SAME ROOF. Taking that call wasn't all though. Doing this required professionals who would give ample amount of time to each child, not just advice but implement the therapy.
We have always had part-time consultants on our therapy team, but we always felt the pinch on not having an in-house team. The children weren't getting as much therapy time as they needed and
2018 proved to a blessing for us! We found not 1, but 2 therapists to join us full time and with them, we started our very own Physio/Occupational Therapy Department at Tamahar! All thanks to benefactors like you!
Now that we found our therapists, we need is a LOT of therapy equipment! That's our next target - Acquiring world-class therapy equipment and set up a full-fledged therapy room at Tamahar. Over time, this service will also be open to children who are not enrolled at Tamahar.
What benefit will that have? Here is a story that demonstrates that!
Success story: Physiotherapy can change self-expression too!
Saanvi came to Tamahar in 2012, at the age of 5, with the diagnosis of Cerebral Palsy and was found to also have mental Retardation. Her assessment showed her developmental age to be less than 1 year. Her body was completely flaccid and she had to be picked up and handled like an infant, true to her mental age. She had no muscle strength and could not support herself at all. We immediately started her off with physiotherapy and occupational therapy with an emphasis on positioning to develop strength and kneeling/sitting using gaiters. Within months, she was strong enough to hold the positions on her own.
Unfortunately, progress did not last. Due to l the unavailability of consistent therapy service at Tamahar, Saanvi gradually lost all her strength over the next few years. Till 2018, Tamahar relied on consultants to provide therapy to children and since they didn't have much time, the amount of therapy per child was far below what was required. As of June 2018, Saanvi had regressed to her physical state of over a decade ago.
Last year, with the consistent support of our donors, we were able to hire 2 full-time therapists who are now available at the centre at all times for our kids! They restarted Saanvi's therapy protocol with all their zeal, starting with passive activity and gradually moving to active activities. Saanvi is doing very well now, showing enthusiasm in doing bridging exercises on her own. She is also much more active and expressive in her other intervention sessions, excited about her newfound ability to move, and uses her movement to express herself! From last year when she had no head control at all, she has partial neck control. She has started to look around with some help, and her shoulder movement has improved as well.
In fact, she became so active within a short span of time, that her mother thought her movements were seizure episodes! This has given the therapists as well as the family renewed rigor in following the physiotherapy protocols and we are all excited to see how Saanvi improves each passing day!